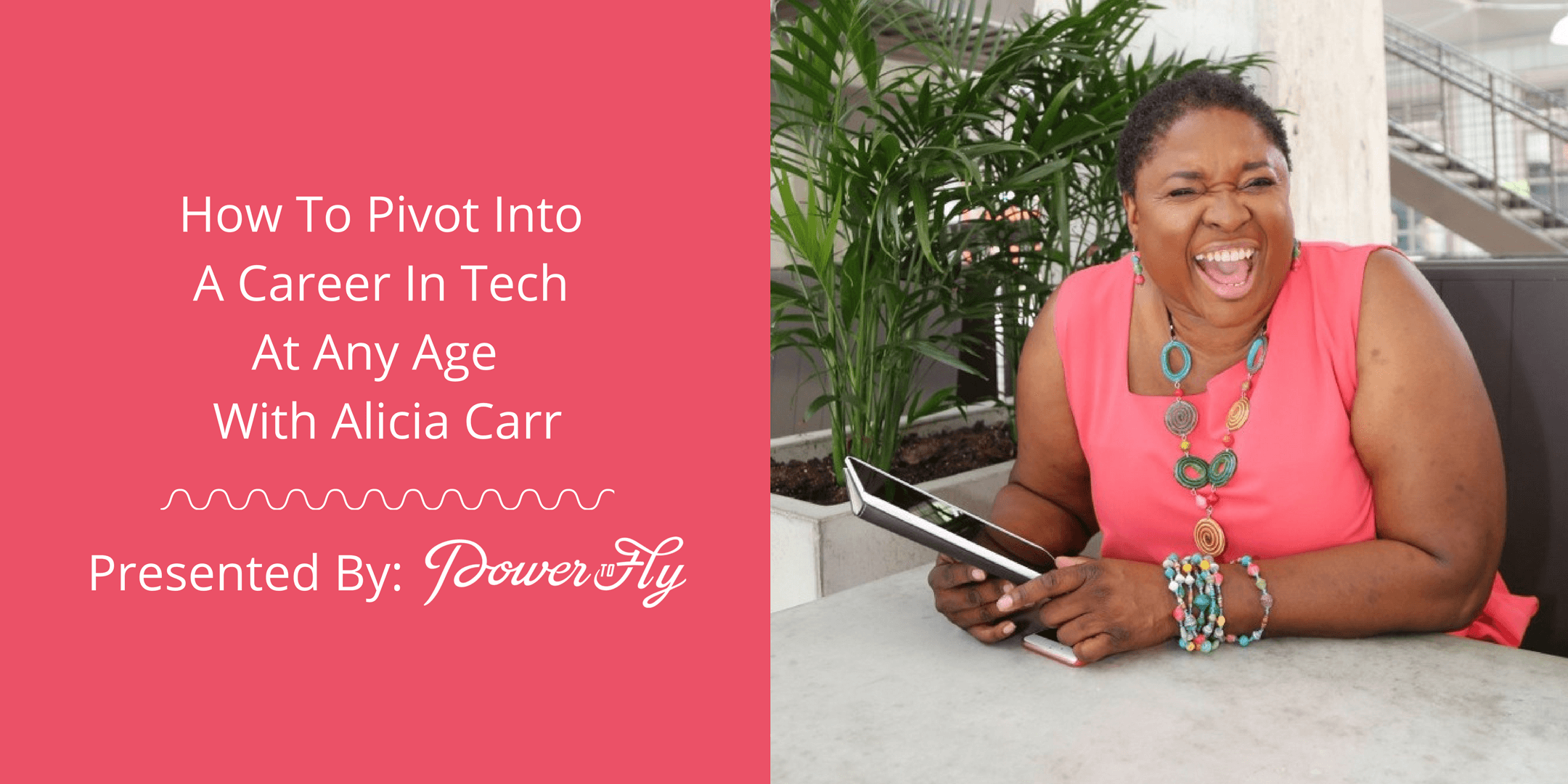 Want to pivot into tech, but just don't know how? Watch our webinar with Alicia Carr, self taught iOS developer and Director of the Atlanta chapter of Women Who Code, to find out!
During the webinar, Alicia shares how she taught herself how to code at age 50 and the tools she uses to stay motivated and overcome obstacles.
She also gives us a product demo of her domestic violence advocacy app, Pevo.
About Alicia Carr
Alicia V. Carr is director of Women Who Code and a self taught mobile developer that create a domestic violence app dedicated to helping victims escape abuse. She knew she had to utilize her acquired skills as a developer to make a difference.
Purple Evolution, Inc. (PEVO) formerly The Purple Pocketbook, was established as an effort to empower women experiencing domestic violence with the essential tools required to develop a safe, secure exit plan. As someone who's had family and friends fall victim to domestic violence, Alicia wants her app to help the millions suffering from abuse across the country.
About PowerToFly
Companies struggle to build diversity across their organizations and most particularly in technical roles – and that's a big reason why they work with us to get more women hired. Our mission is simple: encourage diversity recruiting and hiring, show commitment to our pledge, and leverage new technology to match skilled women in tech with employers who value diversity and inclusion. Visit PowerToFly.com to search our open jobs and create a profile to get started today.