*LIVE* Interview Coaching With PowerToFly's Career Coach 5/23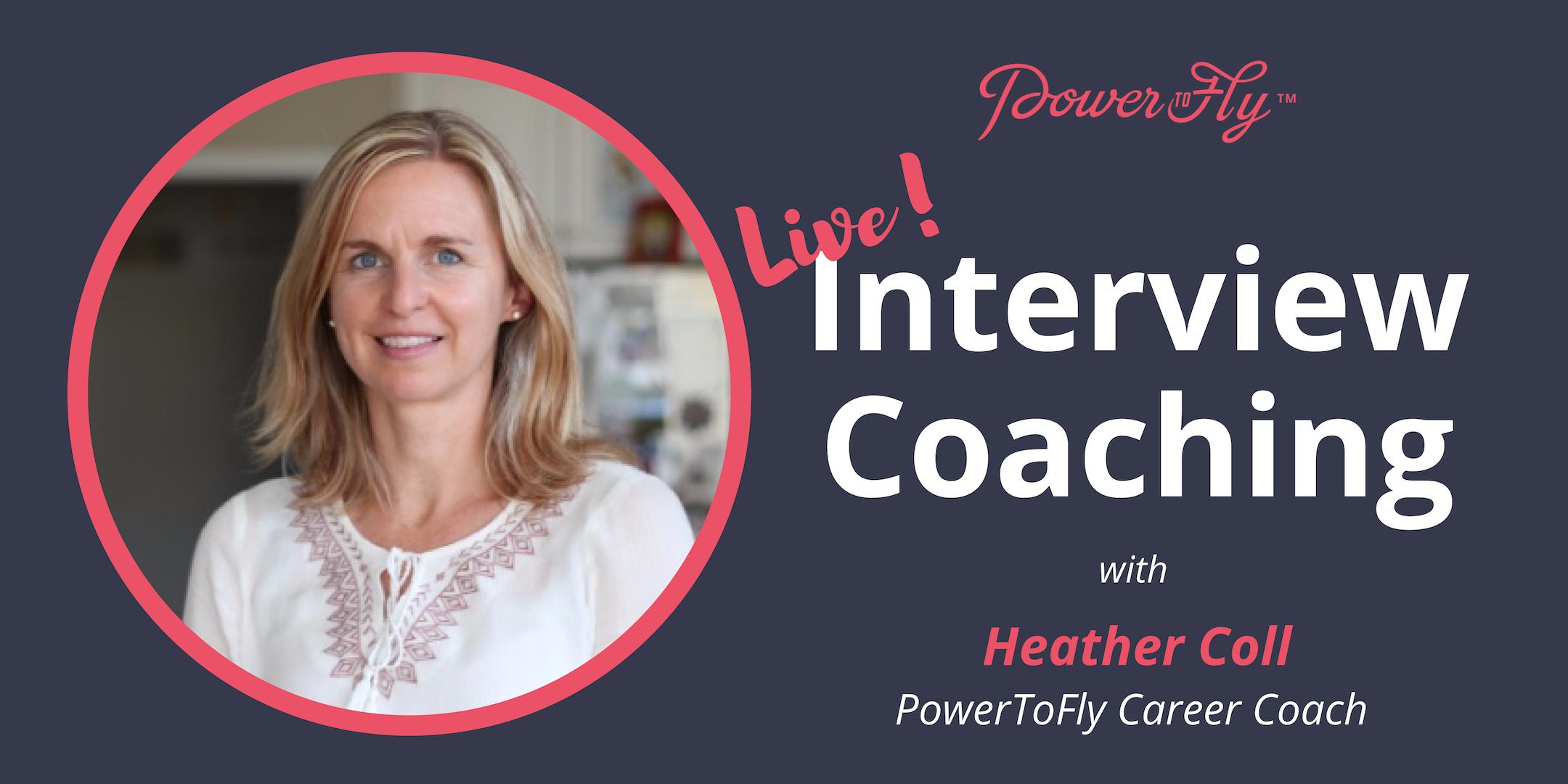 Do you want to ace your next interview? Join this free interview coaching session with our Career Coach, Heather Coll, to learn the expert tips you need to succeed! One lucky attendee will score a free session during the call, LIVE with Heather!
How can I get chosen!?
Register for this chat.
Email your resume and ONE JOB LISTING you're interested in applying for, to Heather@powertofly.com by 12:00pm EST the day of the chat.
Join the call! Only those on the call will be eligible!
Didn't get selected? Don't worry! Sign up for a 1:1 session with Heather here!