*LIVE* Profile Review With PowerToFly Career Coach 5/30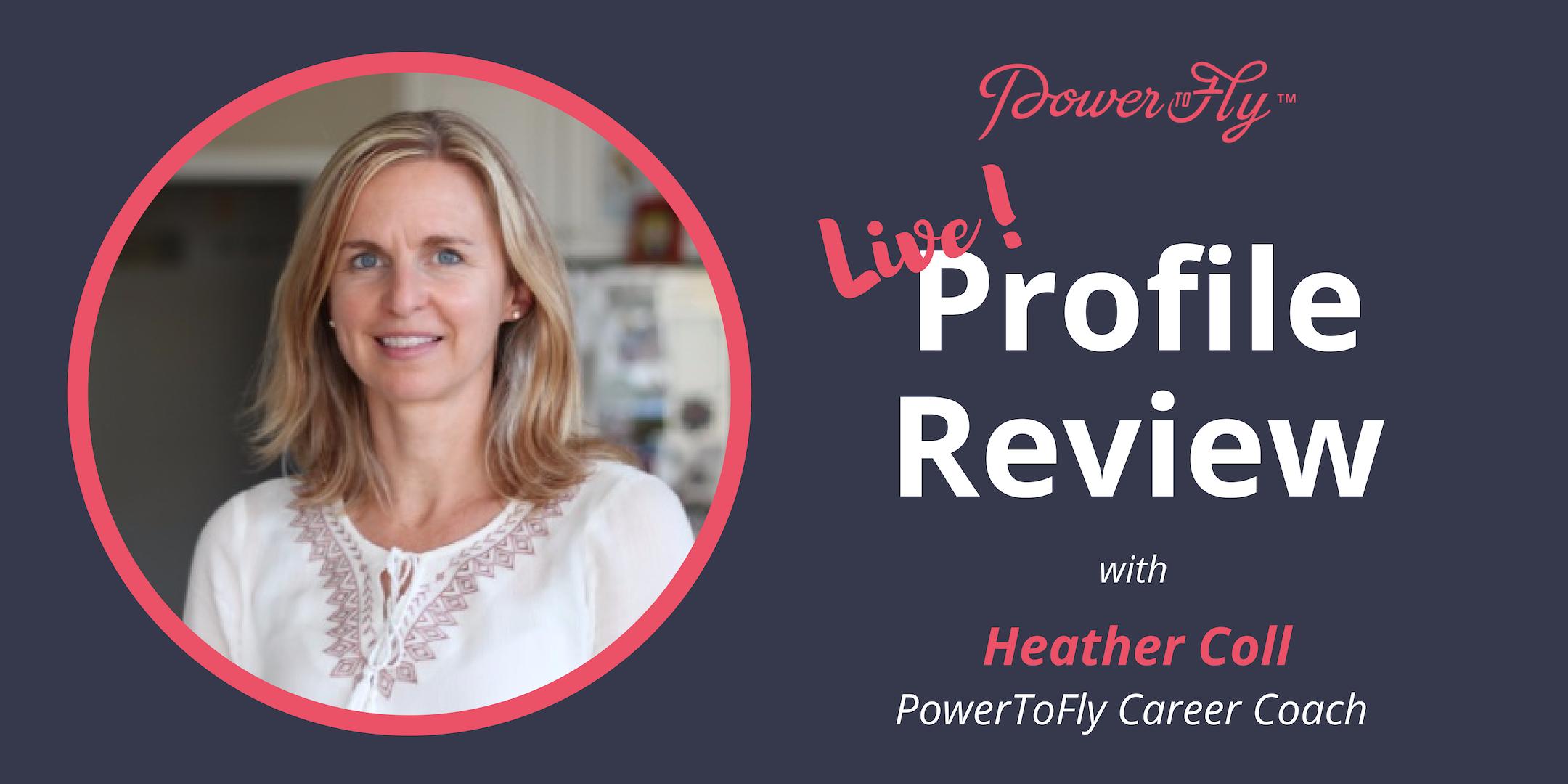 Want to get your LinkedIn and PowerToFly profiles reviewed by a career coach… for free? Then join us for this live virtual chat with PowerToFly's Career Coach, Heather Coll, for the chance to get her expert tips on how to make your profiles stand out to recruiters!
How can I get my profile reviewed by Heather, Live?
Register for this chat
Join the call early
Share the link to your profile in the chat
The profile will be selected randomly at 3:01!
Didn't get selected? Don't worry! Sign up for a 1:1 session with Heather here!