Making Your Workplace Supportive For Women To Thrive As Leaders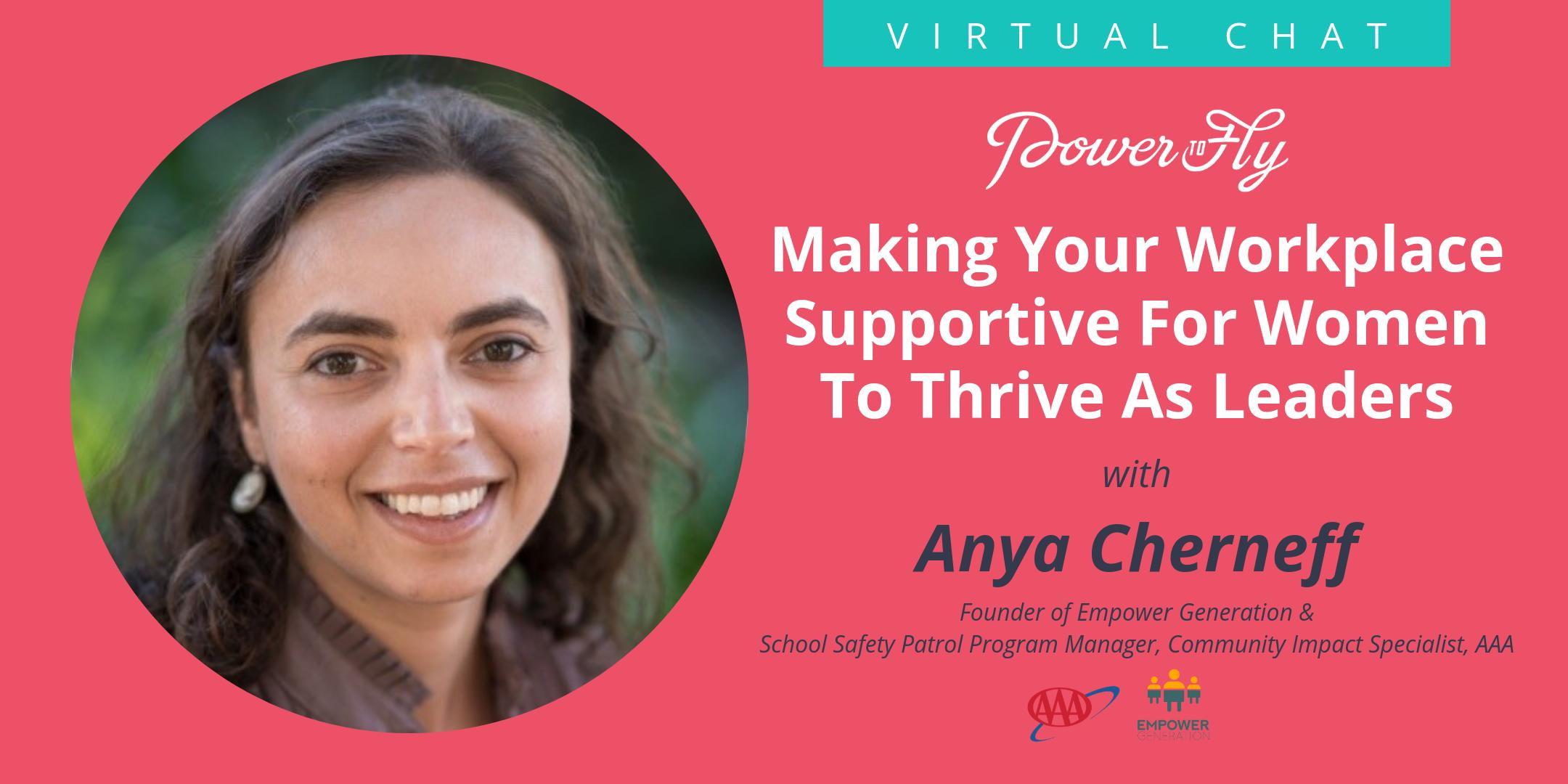 How can we foster more inclusive workplaces where women can not only become leaders at their organizations, but thrive in these leadership roles? Join Anya Cherneff, Founder of Empower Generation and member of the AAA Community Impact team, for a live, virtual Q&A;, to learn how she's helped support and implement changes to help women level-up their careers nationwide.
MEET THE SPEAKER:

Anya Cherneff is the founder of Empower Generation and currently serves on the Board of Directors. (merged with The Pollinate Group in 2018) — a social enterprise that trains and supports rural women to lead inclusive businesses that deliver clean energy solutions to remote and slum communities in Nepal and India. Anya has dedicated her career to empowering women to power the world. She currently works at AAA as part of the Community Impact team, where she manages the AAA School Safety Patrol Program and serves as Chair of the Women.Empower Business Resource Group, where she builds and manages the leadership team and guides strategy that improves the workplace for women company-wide. Anya holds a MA in International Human Rights from the University of Denver and a BA in Anthropology from Columbia University.