Networking In-Person vs Online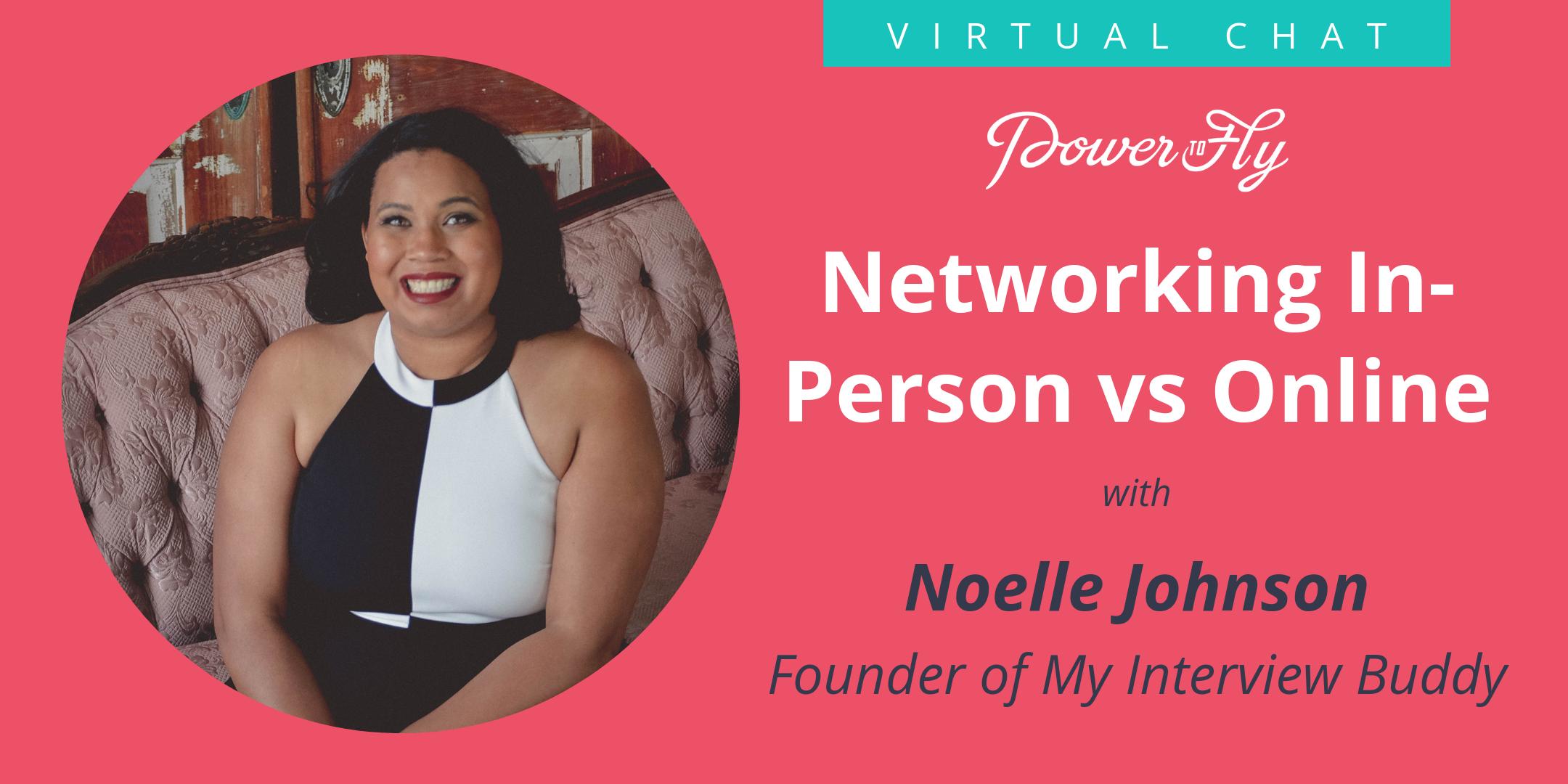 Not everyone is an extrovert, but thanks to online platforms like PowerToFly and other virtual communities, everyone has the ability to network online. With that being said, just because you're behind a screen doesn't mean you should take it any less seriously than you would in person. Learn tried and true techniques for networking in-person AND online in this live Q&A; with Noelle Johnson, founder of My Interview Buddy!
MEET THE SPEAKER:
Noelle Johnson is the owner of My Interview Buddy, an online platform to help candidates get prepared for major interviews. She has experience working in operations and hiring in corporate, start up and non profit organizations. Noelle is also a speaker and a writer and has been published in such places as Forbes, Fast Company, Medium and Cameron Diaz' Our Body Book website.

Q&A
I think that it is necessary to eventually meet a person that you have been networking with online. Do you agree?

Question by Vikki on 2019-06-09

How to overcome the feeling that you're "bugging people," by networking on LinkedIn?

Question by Candace on 2019-05-30