Productivity In Writing- Improve Your Skills And Write Faster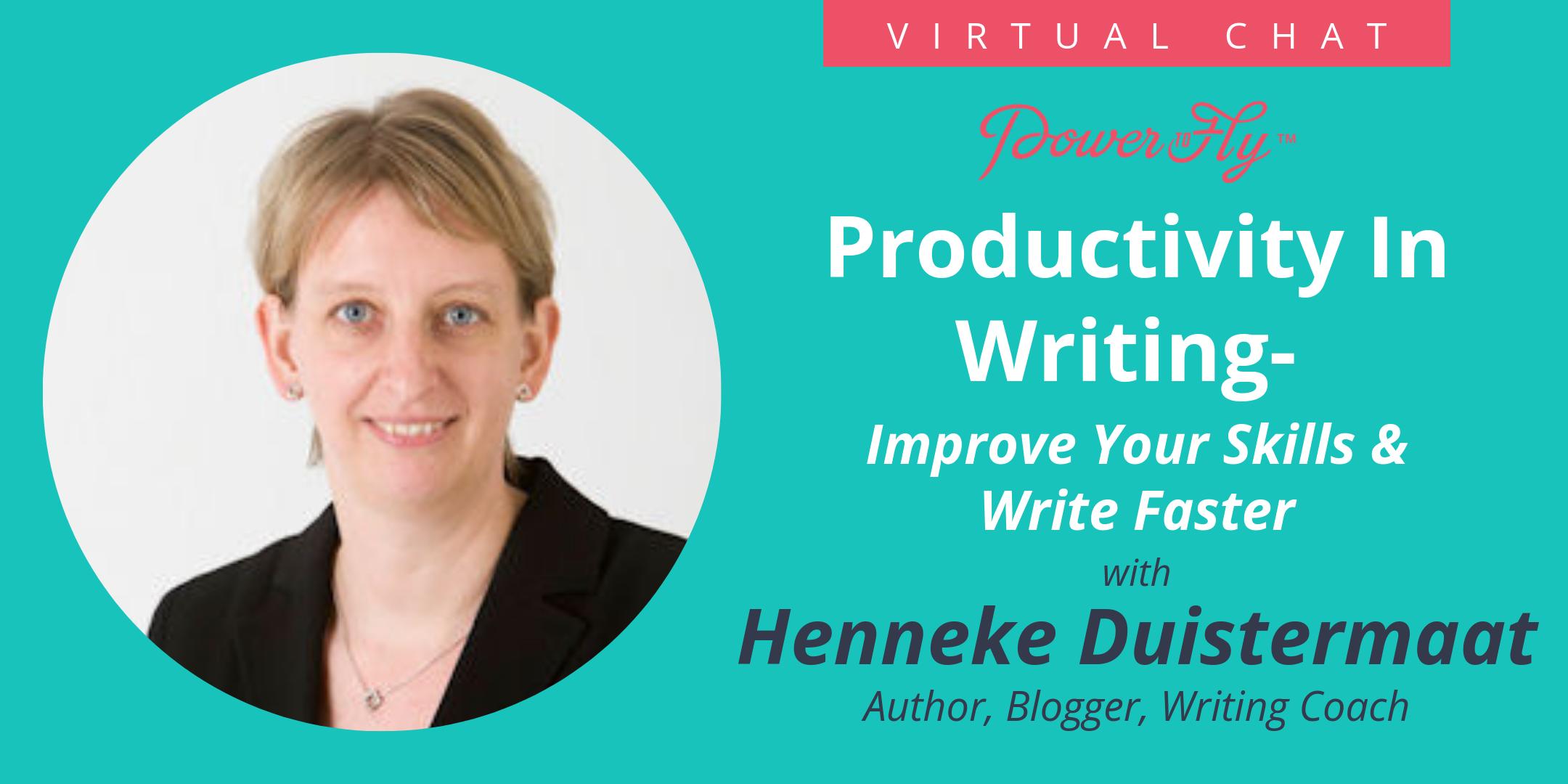 Does writing take ages? Can't find the time to blog? Or feel like your writing isn't good enough?
In this session, writing coach Henneke Duistermaat teaches you the principles of joyful productivity to write faster. Learn how to get focused to boost productivity, how to chop up your writing process to overcome procrastination, and how to tweak your mindset, so you can write with more ease, confidence, and joy.
What is your major writing challenge right now? Bring your challenge to this session so Henneke can help you get out of a writing rut.
MEET THE SPEAKER:
Henneke Duistermaat is an irreverent writer on a mission to stamp out gobbledygook. She helps writers and non-writers find their voice, so they can share their ideas with gusto, connect with their audience, and position themselves as experts. Henneke blogs at Enchanting Marketing---one of the most popular blogs for business writers. She's authored two 5-star rated books on writing and teaches popular online writing courses.
Further resources:
FREE 16-Part Snackable Writing for Busy People: Learn how to write more persuasive content
Write It, Don't Fight It: A Step-by-Step Course to Become a Prolific and Joyful Writer
How to Write Seductive Web Copy: An Easy Guide to Picking Up More Customers
Blog to Win Business: How to Enchant Readers and Woo Clients
Q&A
no question

Question by Henneke on 2019-06-11