*LIVE* Interview Coaching With PowerToFly's Career Coach 7/11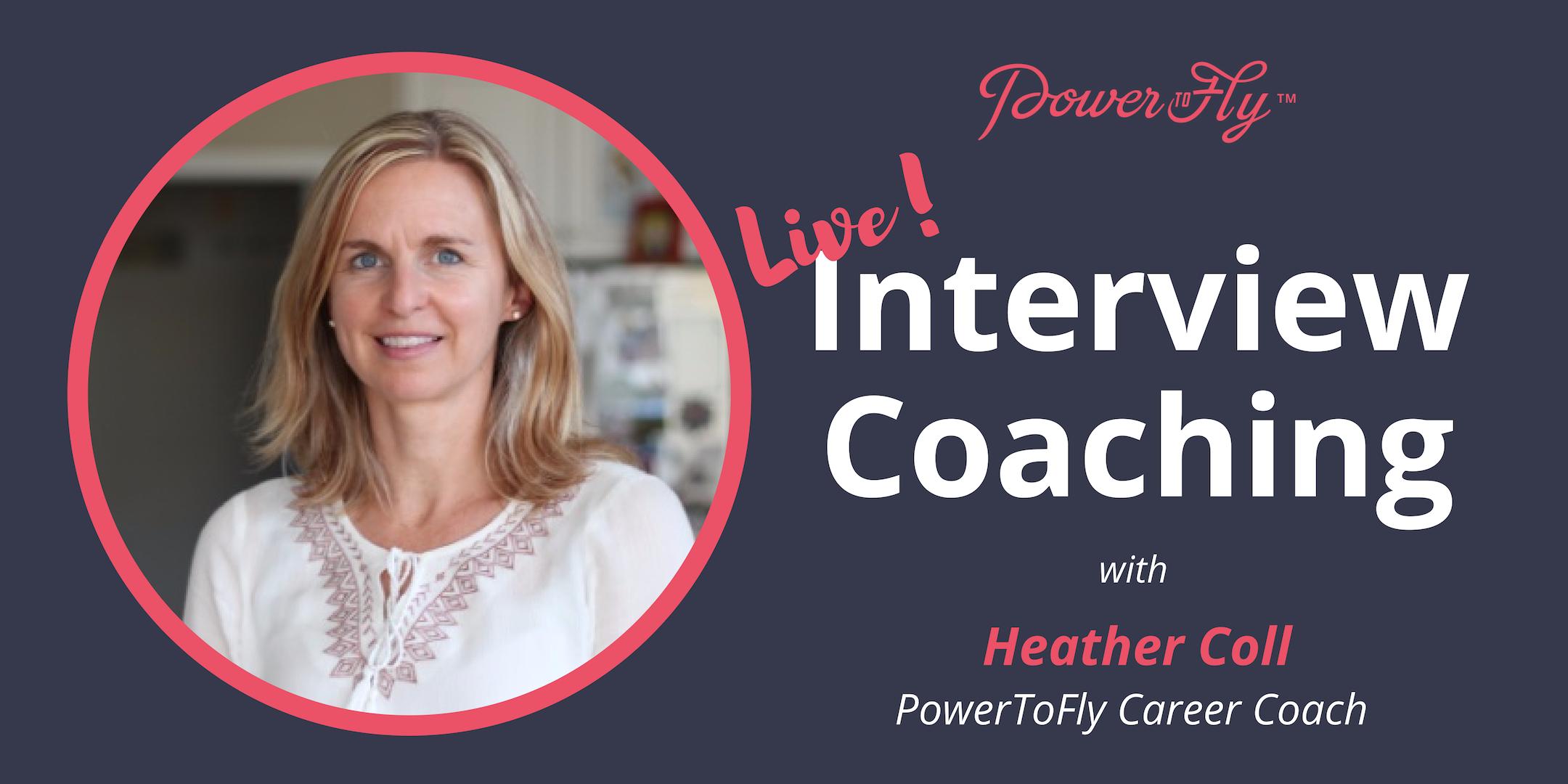 Want access to this video and dozens of other resources?
For quick access to this video only, please enter your email.
Do you want to ace your next interview? Join this free interview coaching session with our Career Coach, Heather Coll, to learn the expert tips you need to succeed! One lucky attendee will score a free session during the call, LIVE with Heather!
How can I get chosen!?
Register for this chat
Email your resume and ONE JOB LISTING you're interested in applying for, to Heather@powertofly.com by 12:00pm EST the day of the chat (3/28)
Join the call! Only those on the call will be eligible.
Didn't get selected? Don't worry! Sign up for a 1:1 session with Heather here!
Q&A
No questions, just enjoy tuning in!

Question by Amber on 2019-07-11

When I'm applying for jobs that are NOT "career choice" jobs, but simply jobs to pay the bills. How do I answer questions like; Where do you see yourself in 5 years? / What made you choose this position? / Why do you think you are a good fit for our company?

Question by Laura on 2019-07-11

No questions today.

Question by Heidi on 2019-07-11

no questions at this time

Question by Margareth on 2019-07-11

I've been out work 17 years to raise kids and now trying to get back to my professional career. How to address on my resume and interview?

Question by liza on 2019-07-10

no question

Question by Olga on 2019-07-09

How to answer interview questions to display skills like proactiveness?

Question by Fareen on 2019-07-09

How do you address the "overqualified? for this position interview question?

Question by Vanessa on 2019-07-09

Usually when an interviewer asks - Tell me something about yourself, we have been taught to formulate the answer in a way that it matches with the work we do. Is this a correct way of answering the question?

Question by Tejaswini on 2019-07-04
Ask a Question
Is there a specific question you have for the speaker? Let us know!