*LIVE* Resume Review With PowerToFly Career Coach 8/1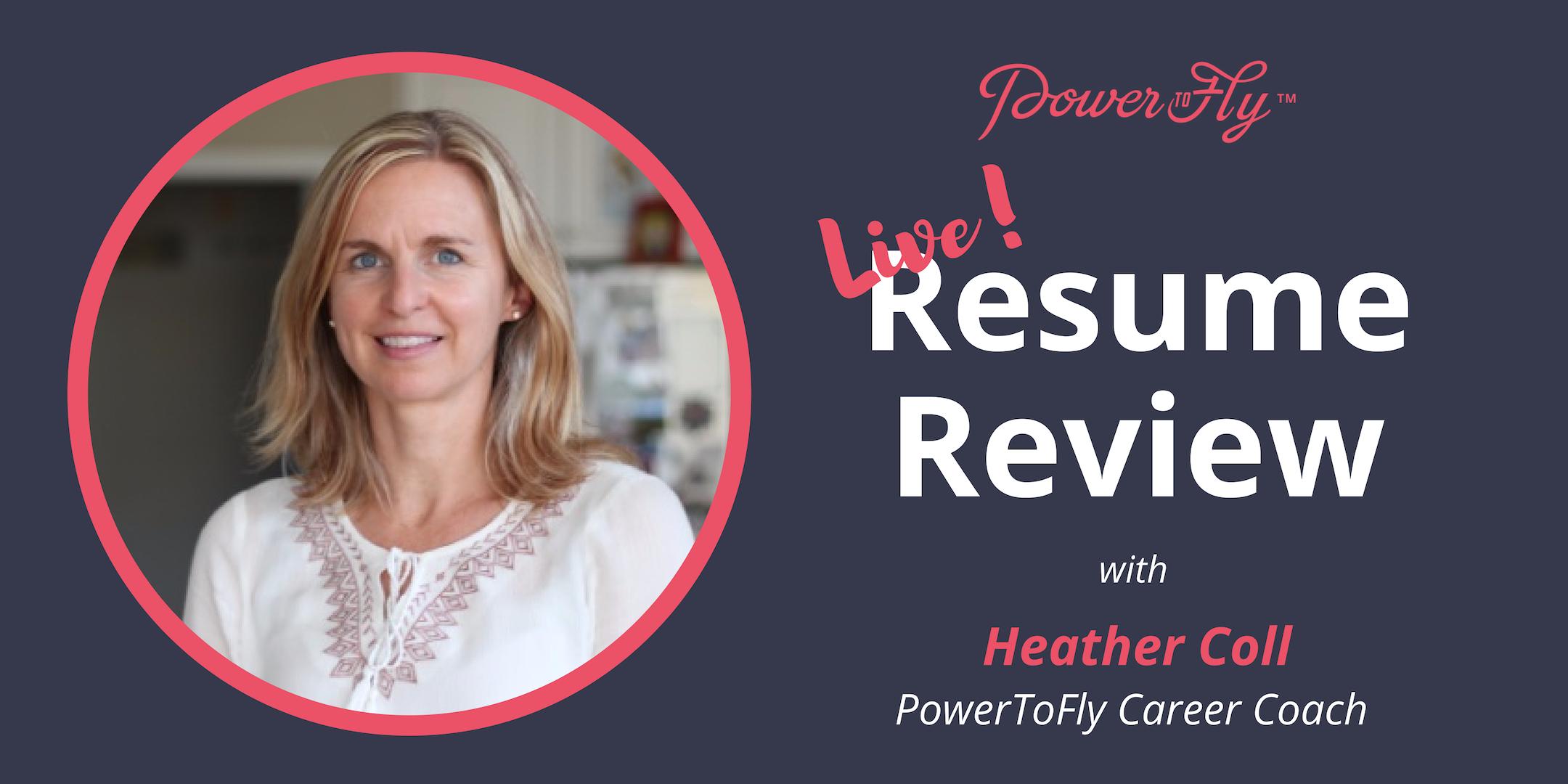 Want to get your resume reviewed by a career coach… for free? Then join us for this live virtual chat with PowerToFly's Career Coach, Heather Coll, for the chance to get her expert tips on how to make your resume stand out to recruiters!
How can I get my resume reviewed by Heather, Live?
Register for this chat
Email your resume to Heather@powertofly.com by 2:00pm EST on the day of the chat
The profile will be selected randomly at 3:01 during the call!
Didn't get selected? Don't worry! Sign up for a 1:1 session with Heather
here
!
Q&A
The German way to write CVs? is that really THAT different?

Question by juliashtal on 2019-07-16

is the format of my resume Is right? I am trying desperately to find a job in the field of Scrum Master role.

Question by Hima on 2019-07-11

How can a career charger resume standout among a pool of experienced candidates for a particular role?

Question by Fareen on 2019-07-09

No questions at this time but eager to listen.

Question by Jenn on 2019-07-08

How to structure a return to engineering after being a stay at home parent resume?

Question by Sami on 2019-07-08