I Look Like An Engineer: Bringing Your Full Self To STEM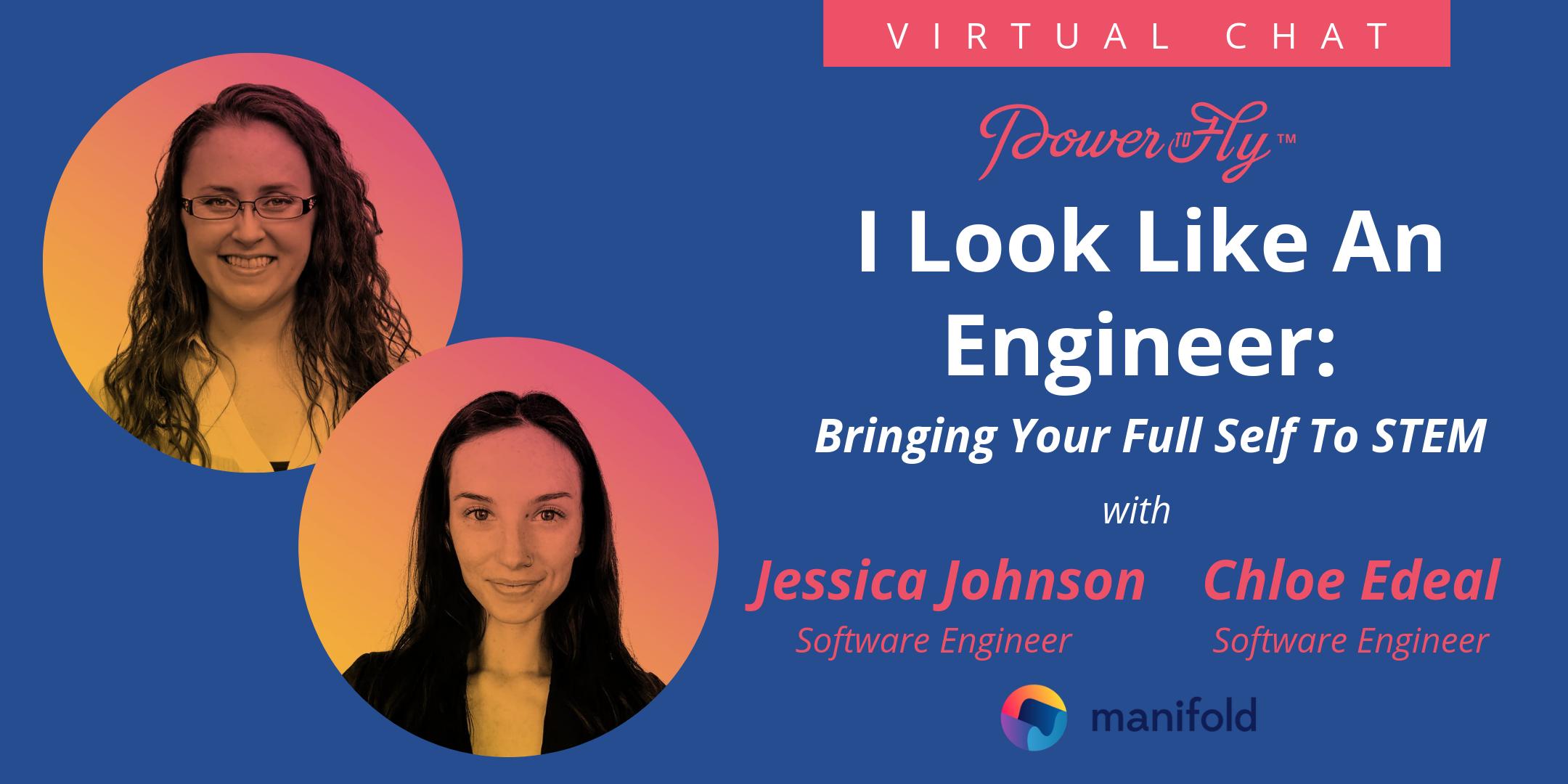 What does an engineer look like? Better yet, how can those interested in STEM break the current mold while launching fulfilling careers and remaining true to themselves? For Jessica Johnson and Chloe Edeal, Software Engineers at Manifold, bringing their full self to work each day is key - and they're thankful to be a part of an organization that encourages this! Join Jessica and Chloe for a live Q&A; to discuss how they broke the mold and became engineers, as well as how they landed their current roles thanks to PowerToFly!
MEET THE SPEAKERS:

Jessica Johnson is a software engineer at Manifold hailing from Alberta, Canada. She holds a combined degree in Computer Science and Physics and has done full stack development for a few startups across the country, including Hootsuite. She is an advocate for women in STEM fields and has put her passion for teaching into action at Lighthouse Labs, where she has taught several workshops and intro to programming courses. Outside of her day job, she is passionate about stage and screen acting and has been an extra on some high-profile productions such as Twilight and Supernatural.

Chloe Edeal is a software engineer at Manifold from Albuquerque, New Mexico who works primarily in React, sometimes Go and often various scripting languages. She has a BA in Anthropology from Colorado College and her technical passions are implementing DevOps practices through effective CI/CD pipelines and bug hunting. Outside of work, she spends a lot of time with her family and pets, enjoys dancing (in a class or out on the town) and performs as an aerial acrobat.