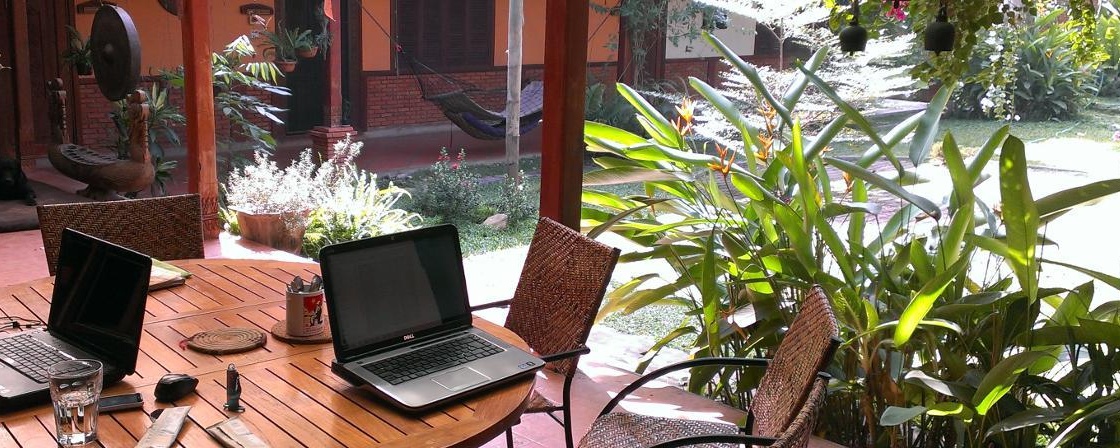 Edinburgh, United Kingdom
Endzone is a specialist web dev team working with social impact organisations and creative agencies to solve tough problems. We are a small, completely distributed company. We have no office, though we do get together twice each year (for example here and here).
We are driven by the ideal that our work should be valuable both financially AND in a broader sense, for us and those we have the honour of working with AND that this can be done while living a well rounded, rewarding life.
Our team is spread across 8 different countries, however our core timezone is UK. We usually hire anywhere within 2 hours of UK (GMT/BST) timezone.
Some extracts from our guiding principles:
We are flexible, distributed and location independent.
The company exists to make our lives better, not just a place we work.
Hard work and ambition are part of our culture, but not to the exclusion of all else.
Each member of the team is encouraged to spend some work time on projects they care about (e.g. helping non-profits or contributing to open source projects).
We strive to provide outstanding value to our partners and clients, and be remunerated accordingly.
We strive to be effective and efficient without compromising our values or the quality of our work.
We are excellent at what we do. This takes hard work, dedication and discipline. Luckily, it's also fun and rewarding.
We are an equal opportunity employer and value diversity at our company. We do not discriminate on the basis of race, religion, colour, national origin, gender, sexual orientation, age, marital status, veteran status, or disability status. As a young, small company we acknowledge and celebrate our current diversity and are working to become more diverse.