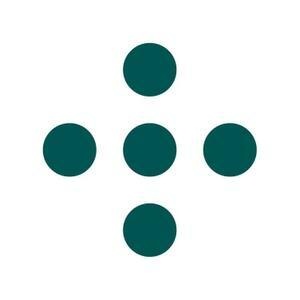 San Francisco, CA, United States
About
Follow One Medical To Get Updated When They Post New Roles On PowerToFly!
Who we are:
When we started One Medical, we set out to fundamentally change the primary care experience. No more waiting forever in stuffy waiting rooms, being rushed through appointments, or getting lost in the healthcare maze. We are driven by a shared mission to transform healthcare by designing it around people's real lives and making quality care more accessible and enjoyable for all.

Started by some of the best-trained physicians in the country, One Medical attracts the highest-caliber team of dedicated professionals. We practice medicine the way it should be and we are laser-focused on improving patient experience, and challenging the healthcare status quo. From the engineers who enable innovation to the providers who bring their expertise to our offices, each person on our team adds value and makes One Medical unique.
We are a group of dedicated professionals who work hard, have fun together, and care deeply for the patients we serve. From our clinicians to our engineers, we find meaning in our work and have the opportunity to learn and thrive because of it.
One Medical is the fastest-growing primary care system in the country with over 70 locations nationwide in Boston, Chicago, Los Angeles, New York, Phoenix, Seattle, the San Francisco Bay Area, and Washington, DC.
What we build:
Our Product Development team builds all of the technology our clinicians use to serve our patients including our proprietary Electronic Health Record platform. We realized early on that if we want to reimagine the healthcare experience, we also need to reimagine the technology associated. We need the freedom to work with our clinicians to co-design an EHR that enabled them to service our patients the way the service is designed.
A Note from our CTO, Kimber Lockhart:
Our healthcare experiences are as varied as we are and we're constantly appreciating the input of diverse team members who have experienced chronic conditions, birth control, pregnancy, LGBTQ care, lack of access to affordable care and all sorts of other different backgrounds in healthcare.It ultimately makes it possible to serve our patients better. As a woman in technology leadership, it's especially important to me to foster a diverse and inclusive team where each person can contribute the best of their talents toward a mission we all believe in. We do this by hiring intentionally, collaborating extensively, encouraging mentorship and growth, offering a bit of extra support when it's needed and soliciting ideas and feedback broadly.
Diversity Mission Statement at One Medical:
One Medical is a human-centered organization that aspires to provide world-class, culturally competent health care to all. We embrace diversity, and we've worked to create an inclusive environment where both our similarities and differences are valued and celebrated. We're committed to building teams that reflect the diverse communities and populations we serve, both now and in the future.
At One Medical, diversity includes gender, race, ethnicity, sexual orientation, disability, religion, and age, but it doesn't stop there. For us, diversity extends to our individuality, our experiences, and the way we interact with the world. We recognize that part of being and maintaining a diverse workplace is a commitment to continuous learning, having conversations about each other and our differences, and building an environment where everyone is comfortable bringing their authentic self to work. We treat all people with professional respect and courtesy, and we expect the same level of respect in return — whether we're interacting with our teammates, business partners, or One Medical members.
Together, we can continue to foster an organization we're all proud to work for — one that truly reflects the best health care can deliver.

Diversity and Inclusion at One Medical (video)
Benefits:

Top-notch Dental, Vision, and Health Insurance
Paid Parental Leave
PTO, Paid Holidays, and Sabbatical at 5 and 10 years
401K Match
Commuter Benefits
One Medical Membership for you and your family
Join our team to improve the patient experience and challenge the healthcare status quo!
This Page Is No Longer Active
Looking for open roles? Search positions here.
Contact us to re-start this subscription if you are a representative from One Medical.