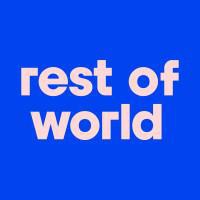 New York City, NY, United States
About
Rest of World is an international publication focused on exploring the impact of technology beyond the Western bubble. Our goal is to surface and showcase the surprising and often unintended effects of tech in places that get little attention from mainstream news outlets.
Through compelling storytelling and fresh, innovative design, our digital publication explores the spaces where tech, culture and human experience collide. We are a mission-driven nonprofit that aims to push forward our understanding of technology's role in rapidly changing cultures.
The Rest of World team includes journalists, editors, designers, and technologists who have worked at The New York Times, The Washington Post, The Japan Times, BuzzFeed News, Quartz, The New Yorker, Roc Nation, Al Jazeera, South China Morning Post, and more. The team speaks 20 languages and its members have lived in 41 countries and counting.
Ethics & Editorial Standards

Rest of World strives to produce journalism that is fair, accurate, transparent and honest. These policies are designed to uphold that mission.
Rest of World will publish corrections to errors as soon as we become aware of the issue and have verified the correction. You can contact the Rest of World team at hello@restofworld.org.
At Rest of World, we seek to avoid conflicts of interest, real or perceived, and disclose any conflicts when necessary (see more in the section on "recusal" below). We do not pay for access to news or sources.
All contributors, whether staff, contract or freelance, will recuse themselves from working on stories where they may have an unavoidable conflict of interest, including (a) if a contributor previously earned income or received funds from a company being covered, (b) if they are an investor or shareholder in a company being covered, or (c) if any close family members earned income or received funds from the company being covered. In these cases, they will inform their editor or manager for the piece to be reassigned, and otherwise recuse themselves from the story.
Staff members and contributors to Rest of World on assignment will refuse gifts, favors, fees, free travel and special treatment. An exception is made for small tokens under $25 in value. Exceptions may also be made to accept travel costs and speaking fees for conferences or journalism industry events when they do not pose a conflict of interest.
Rest of World reporters and researchers will source from a vast range of international sources. We have a fact-checking mechanism built into our editing process and will make our best efforts to confirm the veracity of statements and information provided by our sources. Occasionally, depending on the sensitivity of the issues we are covering, we grant anonymity or use partial names for sources and characters, but only after we verify that they are reliable and credible.
Staff members and contributors to Rest of World will maintain professionalism and care while sharing their thoughts and voice on social media platforms. All outside contributors who produce work for Rest of World speak on their own behalf and their opinions do not reflect the position of the organization. We do not tolerate any behavior that encourages harassment on social media.
This Page Is No Longer Active
Looking for open roles? Search positions here.
Contact us to re-start this subscription if you are a representative from Rest of World.