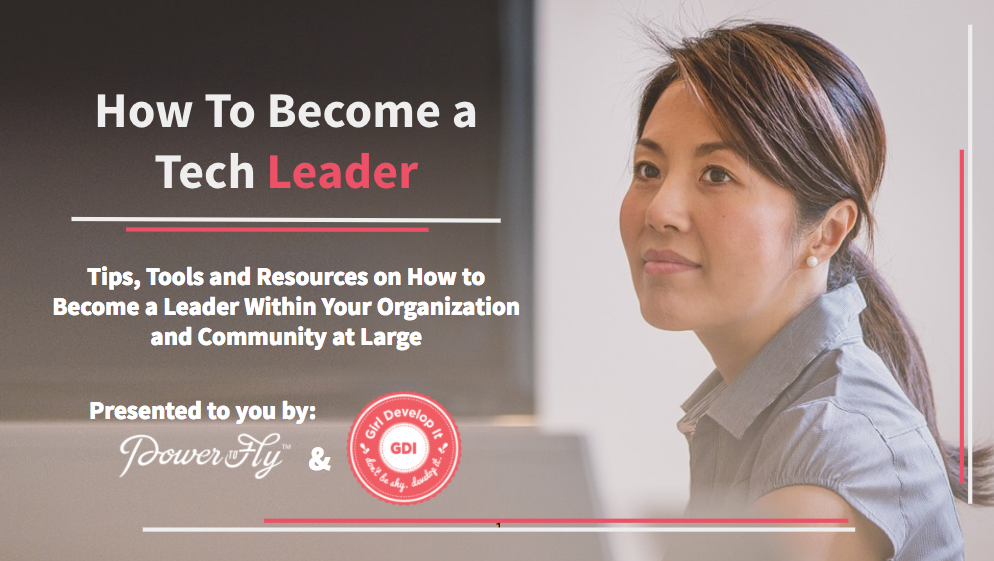 Climbing the career ladder is no easy feat, much less OWNING a seat at the head of the leadership table. With insight from our friends at partners at Girl Develop It, watch our webinar rife with tips, tools and resources on how to become a leader within your organization and community at large.
In this webinar, we look at what technical skills are necessary to be seen as a leader, and what social attributes need to shine to stand out from the pack.
Don't delay – start your journey to the top of the pack today.
About Girl Develop It
Girl Develop It is a nonprofit organization that exists to provide affordable and judgment-free opportunities for women interested in learning web and software development. Through in-person classes and community support, Girl Develop It helps women of diverse backgrounds achieve their technology goals and build confidence in their careers and their every day lives.
About PowerToFly
Companies struggle to build diversity across their organizations and most particularly in technical roles – and that's a big reason why they work with us to get more women hired. Our mission is simple: encourage diversity recruiting and hiring, show commitment to our pledge, and leverage new technology to match skilled women in tech with employers who value diversity and inclusion. Visit PowerToFly.com to search our open jobs and create a profile to get started today.