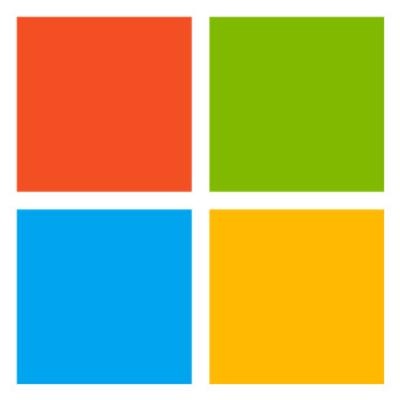 Inside Solution Sales Manager- Tech for Social Impact
Microsoft is empowering every person and every organization on the planet to do more and achieve more. We have set ourselves three bold ambitions: create more personal computing, reinvent productivity and business processes and build the intelligent cloud. Our culture is centered on embracing a growth mindset, a theme of inspiring excellence and encouraging teams and leaders to bring their best each day.
As part of our transformation, one of our key areas of focus is the modernization of our sales motions. The Insides Sales organization has a charter to accelerate Microsoft's growth in its cloud-first, mobile-first businesses along with the traditional businesses. This organization is at the forefront of establishing a new sales model leveraging modern technology and big data and analytics to drive impactful demand response and targeted sales coverage.
As the Tech Sales Manager you will be leading a team of solution specialists (SSPs) and technical specialists (TSPs) that will support the TSI account teams to support, balancing the day-to-day team workload distribution, ensuring customers receive the highest quality technical guidance and solution delivery, organizing knowledge sharing across areas of expertise within the team and coaching team members.

THE BUSINESS:
Microsoft Philanthropies was created in December 2015 to realize the promise and potential of technology for everyone. Since then, the company has made significant investments to ensure the benefits of technology reach those who need them most. All in all, our contributions to communities around the world totaled $650 million in 2016 alone.
THE OPPORTUNITY:
To scale our impact across the nonprofit community the company in investing in the Microsoft Nonprofit Segment. This organization will bring together our donation and grants programs, commercial sales efforts and partner ecosystem to empower nonprofits globally to address the world's most pressing needs. Fueling all of this new work and investment is the aim to empower every nonprofit to do their best work to create inclusive and enduring positive impact throughout our communities.
Responsibilities
The Solution Sales Manager is a proven sales leader, purposeful planner, people leader, sales challenger, market maker and a social seller:


Sales Leader:
• Disciplined in business-management; adaptable to a culture of accountability; meets sales targets and operational standards.
• The SSM is consistent and predictable in managing the STU-led businesses.
Purposeful Planner:
• Builds a purposeful sales plan with a bold ambition to identify and capitalize on transformational shifts in the market.
• Ensure appropriate 4 quarter qualified pipeline in place by workload/solution area: STU sellers directly leading 50%+ of the cloud and SQL opportunities, with 50%+ partner attach rate to qualified opptys.
People Leader:
•Develops a high-performing team by hiring diverse talent, prioritizing development, leading by example and preparing people for more senior positions in other parts of the organization.
• Successful teams and team members are recognized and rewarded, both within the STU and at the subsidiary, regional or Corporate levels.
Sales Challenger:
• Coaches Seller's with a "challenger mentality" by prompting Seller's to engage early and lead with new insights on how to grow the customers' business.
Market Maker:
• Transforms markets with solutions that change the game by co-selling with partners that make deals bigger and faster, and change the risk profile.
• Lead from the front, personally engaging at CxO level to support and coach teams on opportunity discovery and acceleration; Lead STU sellers to drive end-to-end business solutions (drive solution area thinking and behaviors), increasing customer and partner satisfaction and average deal sizes YoY.
Social Seller:
• Builds a strong and active business network that stretches and influences far beyond themselves.
• Business transformation: Lead STU sellers and technical-sellers to drive cloud businesses growth at or above targets, and lead cross-team to ensure consumption of cloud services sold.
• Partner Engagement: Bring together Microsoft solutions with Partner solutions, fully leverage the synergy effect with our partners, and co-sell with them to make deals bigger and faster.
Qualifications
• 3-5 years of technicals sales experience; Bachelor degree required; MBA preferred.
• Sales, complex sales training (e.g., Miller Hyman, Spin, Michael Bosworth, Challenger, Holden, Krauthammer, etc.)
• Industry certifications including but not limited to: PMI, Selling, local technology associations, etc. a plus.
• 5+ years of related experience: Senior sales leadership roles, managing high performance sales and technical-sales teams, coaching solution sales and account development strategies
• Experience driving organizational transformations while delivering on short-term results;
• Strategic planner with track record driving results faster than competition in new markets/solution areas (preferred: cloud services growth and consumption)
• Solid interpersonal skills, coaching skills, cross-group collaboration and proven ability to influence across organizational boundaries
• Talent attractor: Proven history attracting and developing new leaders
• Meaningful non-Microsoft prior sales leader experience at IT Consulting and services or cloud services company.


Must be able to legally live and work in the country for which you are applying, without visa support or sponsorship.
Microsoft is an equal opportunity employer. All qualified applicants will receive consideration for employment without regard to age, ancestry, color, family or medical care leave, gender identity or expression, genetic information, marital status, medical condition, national origin, physical or mental disability, political affiliation, protected veteran status, race, religion, sex (including pregnancy), sexual orientation, or any other characteristic protected by applicable laws, regulations and ordinances. We also consider qualified applicants regardless of criminal histories, consistent with legal requirements. If you need assistance and/or a reasonable accommodation due to a disability during the application or the recruiting process, please send a request via the Accommodation request form.
Benefits/perks listed below may vary depending on the nature of your employment with Microsoft and the country where you work.
Mission
We're passionate about connecting highly skilled women with leading companies commited to diversity and inclusion
You Might Also Like