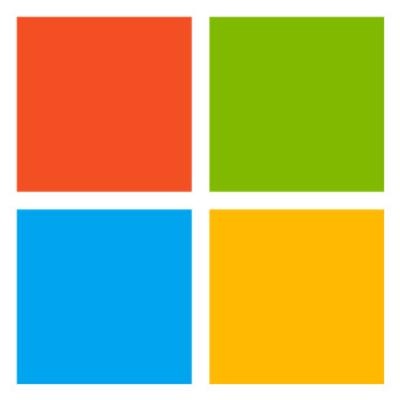 Data Protection Risk Manager, Information Protection & Governance, WW Digital, Services & Success
Microsoft Services' Information Protection & Governance (IPG) team is seeking a Data Protection (DP) Manager to contribute to the success of Services' DP initiatives. IPG defines processes for customers' data protection including privacy, security, governance, risk and compliance solutions, and provides guidance and oversight across the Services division.
The successful candidate will proactively drive risk management and compliance objectives as a key partner and trusted advisor to Services planning teams, ensuring future state processes and programs have privacy and security included by design. Key to this role will be building effective working relationships across the business, proactively driving the adoption of key policies and standards relevant to the business. Also important will be close coordination with regional IPG DP and Privacy Managers to see that relevant regional business and regulatory requirements are evaluated as key inputs into future strategies and program enhancements.
The ideal candidate is a data protection, compliance or privacy professional with a passion for excellence, strong collaboration, and driving efficient outcomes. You should be very comfortable working across teams to lead and build consensus, resolve conflicts, and create positive long-term working relationships. You should also be able to work in a global environment, in a rapidly changing space, and be able to represent the team to customers, partners, and internal or external leadership.
Our team values strong cross-team communication and collaboration, and proactive sharing of learnings and best practices to help make our whole team stronger. At the same time, to be successful in this role you need to be a self-motivated driver who can succeed with limited direction.
Responsibilities
Own DP compliance end-to-end for specific planning and process teams in Customer Services & Suppport (CSS)
Lead functional virtual teams across planning & delivery to incorporate DP requirements and best practices and to ensure consistency
Ensure that teams who are developing new or different ways to engage with customers or provide customer support are building in the right DP features and checkpoints.
Forge strong partnerships with your specific planning and process teams, in order to proactively review business strategies and complete risk-based data protection reviews at the optimal time in the change cycle
Author, improve, publish, and ensure adoption of data protection procedures, requirements, and guidance with your specific planning and process teams, and across the Services division
Author and deliver tailored training & awareness as needed
Manage required audit activities, including validating evidence and control testing effectiveness
Qualifications
Understanding of enterprise compliance governance and oversight processes (information security standards, laws and regulations, privacy and security, risk management, control protocols, methodologies, and practices)

At least 5 years' hands-on work in a fast-paced and matrixed environment with experience in data protection, privacy, security, or compliance disciplines

Familiarity with control frameworks and regulatory/compliance requirements such as ISO27001, HIPAA, FISMA/FedRamp, EU Data Protection Directive, etc.

Excellent written and verbal communication skills with the ability to tailor communications based on audience

Strong project management abilities, driving projects and deliverables, and measuring results

Undergraduate degree, or equivalent experience

Data Governance, Privacy, or Information Security certifications such as CIPP, CISSP, CISA, CISM, IAPP, CFE, etc. (CIPP Preferred)

To be successful the following additional capabilities are highly preferred:
Passion for deeply understanding customer needs and protecting customer rights while enabling business goals.

Ability to foster relationships and work with people in and outside the immediate organization and globally.

Demonstrated ability to influence and drive results-oriented change

Experience identifying and applying process optimization, innovation, or customer-focused improvements to existing processes

Able to help prioritize project work and improve programs based on team resources, capabilities, time and team focus

Self-motivated with ability to work with little supervision

Strong analytical, judgment and decision-making skills

Detail-oriented, organized and comfortable with multi-tasking in a fast-paced highly dynamic environment

Dedicated interest in applying risk based frameworks, policies and standards to technology organizations

Microsoft Digital, Services & Success
With 23,200+ employees globally, Microsoft Digital, Services, and Success is one of the company's largest groups, serving customers in 191 countries and 46 languages. Simply put, we​ ​help customers and partners get the most out of their technology investments by delivering their voices back to our business groups to make our technology even better—and by accelerating their transformation journeys to become digital businesses. For more information, visit www.aka.ms/LearnAboutDigitalTransformation.
Join us and be one who empowers billions! That's incredible reach. When you combine that with your own inspiration, plus the freedom and support to make your ideas happen, you can make a huge impact on how people work and live all over the world.
Microsoft is an equal opportunity employer. All qualified applicants will receive consideration for employment without regard to age, ancestry, color, family or medical care leave, gender identity or expression, genetic information, marital status, medical condition, national origin, physical or mental disability, political affiliation, protected veteran status, race, religion, sex (including pregnancy), sexual orientation, or any other characteristic protected by applicable laws, regulations and ordinances. We also consider qualified applicants regardless of criminal histories, consistent with legal requirements. If you need assistance and/or a reasonable accommodation due to a disability during the application or the recruiting process, please send a request via the Accommodation request form.
Benefits/perks listed below may vary depending on the nature of your employment with Microsoft and the country where you work.
Mission
We're passionate about connecting highly skilled women with leading companies commited to diversity and inclusion
You Might Also Like