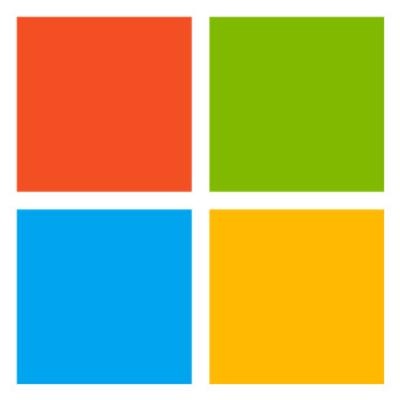 Worldwide Azure Specialized Compute Sales Strategy Lead
Redmond

,

WA

,

United States
Microsoft aspires to help our customers achieve their own digital transformation, leveraging the power of the Microsoft cloud solutions and services, to support our mission to empower every person and every organization on the planet to achieve more. As a global leader on the corporate team with a perspective across the Intelligent Cloud Infrastructure portfolio, you'll be a critical and visible leader internally and externally and will have the opportunity to influence and work with many of the most senior leaders in the business.
We're looking for an exceptional leader and cross-team collaborator to partner with stakeholders to optimize Azure Specialized Compute which includes HPC, Cray, Cycle Computing and Bare Metal compute sales & consumption. Primarily centered on the objective of meeting and exceeding our revenue and scorecard targets for Azure Consumption, this role includes holistically owning Azure specialized compute sales + partner strategy. This entails developing priority enterprise and scale motions with executable go-to-market initiatives coupled with field role design, coverage, capacity, and compensation.
As the Worldwide Azure Specialized Compute Sales Strategy Lead, you'll partner closely with stakeholders including senior leaders in the Product Group, Business Group (BG), One Commercial Partner (OCP)team, Customer Success (CSU), as well as Small, Medium, & Corporate (SMC) business units to shape & execute Azure Storage sales motions.
Responsibilities
Primary accountabilities include:
Strategy Development & Evolution: Leverage Microsoft platform and competitive industry knowledge to partner with Engineering, Product Marketing, Services and Partner teams to create a multi-year strategic roadmap of field sales strategy and high value sales motions and customer offerings
Drive Field Sales Model: Own and land field role design (for Intelligent Cloud Specialist Sales, Global Black Belts and other supporting roles), blueprints, compensation/incentives, scorecard metrics and targets, and field seller readiness curriculum/collateral
Lead Change Management Efforts: Develop strategies and landing models to effectively scale existing and introduce new sales model concepts across Hi-Po, Mainstream, Inside Sales, and Partner/Channel communities
Control and Monitor Results: Analyze sales outcome and customer feedback to drive continuous improvement to drive sustainable revenue and consumption growth
Closed Feedback Loop: Facilitation and delivery of closed feedback loop with key executive sponsors and cross-organizational partners including

Engineering, Product Marketing, WW Specialist Sales/Customer Success, Inside Sales, One Commercial partner (OCP) and Microsoft Services

Field Connection & Immersion: Establish field relationships and ongoing engagement to formalize connection channels, listening systems, escalation management, and field council.
Field Landing & Readiness: Ensure successful rollout across the world to help land sales initiatives, GTMs, and readiness plans. Includes as appropriate engagement in virtual training, Executive meetings, field readiness events, etc.
Best Practice Sharing: Partner with internal stakeholders and business sponsors to maximize sales synergy via knowledge transfer and best practices sharing.
Qualifications
Qualifications include
The candidate will have 10+yrs of experience in sales and product marketing of high performance computing solutions on cloud platforms such as Azure, AWS
Significant experience in Cloud Infrastructure sales, partner, and channel management with Enterprise Cloud Services company is must
Prior work experience in product sales and/or product marketing within a software and/or services company such as Amazon Web Services, Microsoft, Google, IBM, Soft layer, Cycle Computing is a plus
Demonstrated technical thought leadership in customer facing situations and deep understanding of cloud computing technologies, business drivers, and emerging computing trends
Strong understanding of the enterprise segment customers, partners, and services sales engines with demonstrated success in driving revenue growth in new business models.
Should work autonomously, be results-driven, and demonstrate the ability to influence cross group agendas (including at an executive level) while driving non-reporting teams to perform.
Candidate must be willing to take on big challenges with significant growth potential. Most importantly, the candidate will be a strategic thinker able to identify opportunities and alternatives while influencing a large team to execute on them.
Exceptional verbal and written communication
BS/BA required; MS / MBA a plus.
Microsoft is an equal opportunity employer. All qualified applicants will receive consideration for employment without regard to race, color, sex, sexual orientation, gender identity or expression, religion, national origin or ancestry, age, disability, marital status, pregnancy, protected veteran status, protected genetic information, political affiliation, or any other characteristics protected by local laws, regulations, or ordinances
Mission
We're passionate about connecting highly skilled women with leading companies commited to diversity and inclusion
You Might Also Like