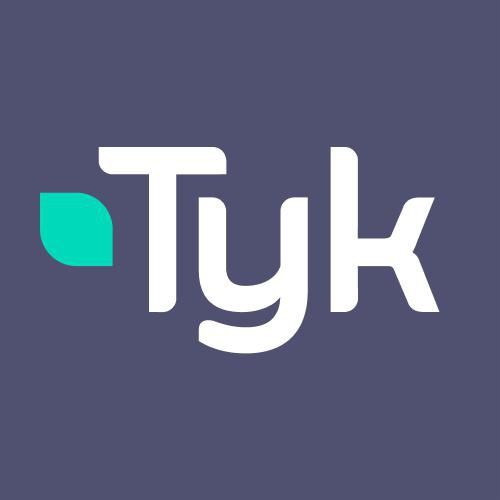 Account Executive
Account Executive
Full Time
Mid-Level, Senior
Posted 16 days ago
Who are Tyk?
We are a funded, fast-growing founded in 2015 based out of London. We have many thousands of users of our B2B platform across the globe, our mission: to connect every system in the world.

The Challenge
Our software is targeted at a highly technically-skilled audience that expect a world-leading degree of quality and solidity in a platform that forms a critical part of their network infrastructure.
Our clients range from small startups, to large fortune-500 corporations to anything in-between. Our software needs to withstand traffic of over 250-300 million requests per day and be battle-hardened to take on any challenge.
At the same time, we offer one of the best and most comprehensive end-user management experiences on the market, and we need help ensuring that we keep meeting that expectation.
Who are Tyk, and what do we do?
The Tyk API Management platform is helping to drive the connected world and power new products and services. We're changing the way that organisations connect any number of their systems and services.Whether internal, external, public or highly encrypted systems, Tyk helps businesses drive value across the retail, finance, telecoms, healthcare, or media industries (to name just a few!) If you've banked online, used an app to check the news, or perhaps even driven a connected car, API's, and by extension, Tyk, make that possible. Founded in 2015 with offices in London – UK, London – Ontario, Atlanta and Singapore, we have many thousands of users of our B2B platform across the globe. Brands using Tyk range from Lotte, Bell, Dominos, Starbucks, to RBS and Societe Generale. We have a varied user base hailing from every continent – even Antarctica.
Our Mission
Tyk are committed to enabling interconnectivity between systems and between devices. We've started by building an API Management platform.
Total flexibility, default remote, radical responsibility
We offer unlimited paid holidays and remote working from anywhere in the world, for everyone, Why? Tyk was founded on the principle of offering flexibility and autonomy to our employees, we believe this allows our employees to achieve their best results. It also means we can build the best possible team, location and working hours are no barrier.
If this sounds like an environment that you believe could work for you then read on to find out more:
The role
We are looking for a seasoned sales representative to join a fast growing software startup to help uncover, nurture, and build relationships in install based accounts across North America. The ideal candidate will have a history of success in startup environments with a proven ability to work as part of a team, build something where nothing exists, and instill instant trust and accountability with customer, partner and internal relationships.
Here's what you'll be getting up to:
Represent Tyk commercially in all prospect and partner facing relationships in the territory.
Meet and exceed individual quotas.
Stay up to date and current with Tyk internal sales tools.
Manage new sales engagements to drive pipeline, revenue
Set and manage prospect expectations for their experience with the Tyk product portfolio.
Here's what we're looking for:
Strong new business sales experience and success with Technology Sales.
History of handling cold calls, new demos, and managing cross functional team.
Ability to present proposals and articulate core value propositions.
Proven track record of quota achievement.
Knowledge of the technical stacks, including database, middleware, APIs.
Solid technical background with 3-5 years hands on experience in software development or related technical fields.
Proven track record of managing all aspects of a successful account through initial engagement, proposal, delivery.
Experience managing large, global enterprise accounts. Complex sales cycles.
Here's why you should join us:
Excellent Medical, Dental, and Vision packages
401k plan
Everyone has unlimited paid holiday.
We have total flexibility in hours, as we believe creativity flows better when our people are given freedom to decide when they are most productive. Everyone is unique after all.
Employee share scheme
Generous maternity and paternity leave
Company retreats
We all share the same vision – we value authenticity, respect, responsibility, independence, honesty, diversity and inclusion and most importantly treating others how you wish to be treated. We look for like-minded people who bring their personalities to work everyday, strive to achieve their personal goals and who are willing to challenge the way we do things, why? – to make what we do even better!
Our values tell the story of Tyk – here's how:
It's ok to screw up! We've found that it's often the 'stupid' or unexpected ideas that turn out to be the successful ones – so try it, at least we can say we have!
The only stupid idea, is the untested one! It's in our DNA – starting a business with founders 12 hours apart, giving our gateway away for free – sure, we did that, and we'd do it again!
Trust starts with you – make it count! Trust is a two-way street – instill it from day one!
Assume best intent!
We have each other's back – we're all on the same team. Think before you speak or act.
Make things, better! Always try to leave things better than when you found them – change is constant, inevitable and embraced! Be that change we want to see.
What's it like to work here?! check it out: https://tyk.io/worklife/
Tyk is an equal opportunities employer and we are determined to ensure that no applicant or employee receives less favourable treatment on the grounds of gender, age, disability, religion, belief, sexual orientation, marital status, or race, or is disadvantaged by conditions or requirements which cannot be shown to be justifiable.
Equal Opportunity Statement
We want everyone at Tyk to feel a sense of connection and belonging, wherever they are in the world. That's really important.
We want to provide an inclusive working environment where everyone can thrive. Yes, doing so delivers a whole range of business benefits, but our ultimate goal is to celebrate individuality and talent as part of our diverse, global workforce. And if that happens to make us amazingly productive and efficient, then we'll happily celebrate that too.
Tyk is a diverse bunch of individuals from around the globe. Our team includes over 30 different nationalities, residing in over 33 countries. Being fully remote, our people work from their hometowns, work from beaches or cafes or are using this opportunity to explore the world at their own pace. We also have some clustering around our offices in London, Atlanta and Singapore.
Culture is everyone's work and each and every Tykling has a role to play in it. A diverse and inclusive organisation is something we're achieving together, turning our thoughts into impactful strategies, practical initiatives and insightful measurements. Things like:
Employee and manager Equality, Diversity, Inclusion and Belonging (EDIB) training.
Board reviews of diversity data from internal teams and external applications, including initiative and activity updates.
Global cafe conversations which discuss data and create actions from our people to help us drive initiatives.
Ongoing leadership training programmes for current and aspiring managers, ensuring everyone has the opportunity to develop.
Mentoring and coaching programmes to support everyone in the organisation.
Sign up for our weekly remote work round-up newsletter and have new openings from companies that care delivered right to your inbox.
We're connecting diverse talent to big career moves. Meeting people who boost your career is hard - yet networking is key to growth and economic empowerment. We're here to support you - within your current workplace or somewhere new. Upskill, join daily virtual events, apply to roles (it's free!).
Are you hiring? Join our platform for diversifiying your team