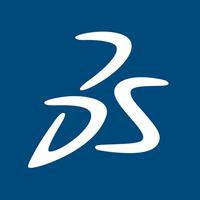 Customer Engagement & Proposal Specialist/Spécialiste du soutien à la négociation de contrats clients
Customer Engagement & Proposal Specialist/Spécialiste du soutien à la négociation de contrats clients
Job Details
Vos missions
En tant que Spécialiste du Soutien à la Négociation de Contrats Clients, vos missions principales seront les suivantes :
Examiner et vérifier toutes les propositions et/ou les énoncés de travail pour garantir un haut niveau de qualité et de conformité à nos politiques et procédures de contrôle interne, afin d'éviter les responsabilités involontaires.
Participer à des réunions avec des clients internes et externes, en collaboration avec l'équipe juridique, pour négocier des contrats. Vous serez chargé(e) de préparer des rapports sur l'état des négociations en cours.
Maintenir les procédures opérationnelles standard (SOP) pour la gestion des propositions et des contrats.
Travailler en étroite collaboration avec divers groupes internes pour rationaliser et améliorer les processus, établir des meilleures pratiques et standardiser la documentation et les modèles.
Assurer que tous les documents contractuels sont correctement et rapidement saisis dans la base de données des contrats de l'entreprise, tout en maintenant des dossiers papier à jour. Vous fournirez un rapport d'exception pour mettre en évidence les clauses à risque et les exceptions standard.
Fournir des conseils aux nouveaux utilisateurs sur la création d'opportunités et sur l'ensemble du processus métier.
Role Description & Responsibilities
As a Specialist in Customer Contract Negotiation Support, your primary responsibilities will include:
Review and validate all proposals and/or statements of work to ensure a high level of quality and compliance with our internal control policies and procedures, in order to prevent unintended liabilities.
Participate in meetings with both internal and external clients, in collaboration with the legal team, to negotiate contracts. You will be responsible for preparing reports on the status of ongoing negotiations.
Maintain Standard Operating Procedures (SOPs) for proposal and contract management.
Work closely with various internal groups to streamline and enhance processes, establish best practices, and standardize documentation and templates.
Ensure that all contractual documents are accurately and promptly entered into the company's contract database, while keeping paper records up to date. You will provide an exception report to highlight risk clauses and standard exceptions.
Provide guidance to new users on opportunity creation and the entire business process.
Vos qualifications
Pour exceller dans ce rôle, vous devrez posséder les qualifications suivantes :
Connaissance approfondie des applications MS Office (Word, Excel).
Une expérience pertinente de 3 à 5 ans en gestion de contrats.
Vous êtes bien organisé(e) et avez une grande attention aux détails. Vous êtes capable d'analyser les risques potentiels de manière approfondie.
Vous faites preuve de proactivité et démontrez une forte initiative.
Vous avez la capacité d'apprendre rapidement, de vous adapter à un rythme soutenu, de gérer plusieurs tâches simultanément et de respecter les délais.
Vous êtes un(e) excellent(e) collaborateur(trice) et appréciez le travail en équipe.
Vous maîtrisez l'anglais et le français à l'écrit et à l'oral. Veuillez soumettre votre CV en anglais.
Nous rejoindre, c'est aussi
En rejoignant notre équipe, vous aurez l'opportunité de travailler dans un environnement dynamique et multinational. Vous deviendrez l'expert en ce qui concerne les normes de DS et vos collègues se tourneront vers vous pour votre expertise en matière de pratiques et de processus. Chez Dassault Systèmes, nous encourageons nos employés à suivre leur passion pour changer le monde et bâtir l'avenir. Vous ferez partie intégrante de notre entreprise, en apprenant toutes les politiques internes, la culture et le rôle de Dassault Systèmes au sein de la société. Rejoignez-nous et contribuez à la réalisation de notre vision au sein de l'équipe #Careersat3DS.
Qualifications
In-depth knowledge of MS Office applications (Word, Excel).
Relevant experience of 3 to 5 years in contract management.
Strong organizational skills and keen attention to detail. Ability to thoroughly analyze potential risks.
Proactive with a strong initiative.
Quick learner, able to adapt to a fast-paced environment, manage multiple tasks simultaneously, and meet deadlines.
Excellent team player, with a preference for collaborative work.
Proficiency in both written and spoken English and French. Please submit your CV in English.
What's in it for you
By joining our team, you will have the opportunity to work in a dynamic and multinational environment. You will become the expert in DS standards, and your colleagues will look to you for your expertise in practices and processes. At Dassault Systèmes, we encourage our employees to follow their passion to change the world and shape the future. You will be an integral part of our company, learning all internal policies, culture, and the role of Dassault Systèmes within the organization. Join us and contribute to realizing our vision as part of the #Careersat3DS team.
We're connecting diverse talent to big career moves. Meeting people who boost your career is hard - yet networking is key to growth and economic empowerment. We're here to support you - within your current workplace or somewhere new. Upskill, join daily virtual events, apply to roles (it's free!).
Are you hiring? Join our platform for diversifiying your team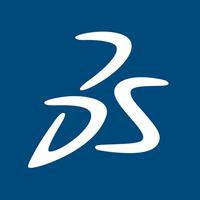 Customer Engagement & Proposal Specialist/Spécialiste du soutien à la négociation de contrats clients