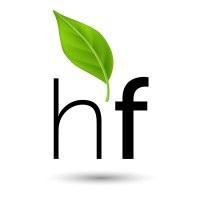 Entitlement Advocate
Entitlement Advocate
Onsite
New York City, NY, United States
New York City, NY, United States
Job Details
The Entitlement Advocate provides Healthfirst' s Medicare Advantage Plan (MAP), Senior Health Partners' (SHP) Managed Long-term Care (MLTCP), FIDA and Nursing Home members and families with assessment and interventions related to enrollment processing of qualified, eligible candidates for enrollment and obtaining and retaining of financial entitlements for which they are eligible. This enables members to maintain the highest level of independence both at home and within their communities. Frequently communicates moderately complex information and interacts through electronic documentation tools. This is a paperless work environment requiring daily hands-on administration of multiple electronic Patient Health Information (PHI) databases and security requirement tools such as encryption. These systems include but are not limited to CCMS (CareEnhance Clinical Management Software), Sunguard MACESS Service Module (electronic archiving), RightFax, VoIP, Virtual Work Platforms (VPN), creating pdf files (Adobe Acrobat), and MS Office 2010 software (such as Word, Excel, and Outlook).
Conducts individual pre-enrollment screening:
Meets with individuals who may qualify for enrollment in Senior Health Partners or Montefiore MSO throughout the 5 boroughs, Westchester, and Nassau County. Explains the program features, benefits, and commitments, including explanation of the Member Handbook.
Identifies obstacles and opportunities for enrollment:
Obtains feedback from referral sources and prospective enrollees.
Stimulates word-of-mouth referrals from participants, prospects, and their families.
Assists with orientation of new Enrollment Specialists at Senior Health Partners so they understand the model, support enrollment growth and can answer routine questions about the program.
Participates in the care team for continuous performance improvement:
Facilitates problem-solving for performance improvement.
Contributes to the team's efforts to every enrollee with respect, courtesy and fairness in a way that provides superior customer service.
Complete Medicaid applications for New Enrollees and Renewals as needed.
Contact members or primary caregivers in person, by phone or letter to arrange an interview to assess Medicaid eligibility.
Complete Medicaid application in a timely, organized fashion and assists participant or primary caregivers in the completion of the Medicaid application.
Facilitate compilation of all required documents. Call, write or in person contacts landlords, employers, bankers, insurance companies, etc. to obtain required documents.
Submit documentation to Human Resource Administration (HRA) within specified timeframe to assure Medicaid coverage for participant.
Track the Medicaid status for all new enrollees.
Has full and complete access to patient records and reports as well as to personal/financial profiles and documents, always calling for the utmost integrity.
Assist Intake and Care Teams in confirming Medicaid eligibility upon referral by Enrollment or Care Teams.
Research Medicaid through www.eMEDNY.org and ePACES.
Consult with HRA Medicaid staff as needed and report to supervisor any need for HRA consultation.
Monitor Medicaid recertification time frames for each active Medicaid member.
Contact members two months prior to MA expiration date.
Ensure completion of recertification application.
Maintain records on every member to show coverage status and timing of recertification in CCMS Management Information System (MIS).
Document status of Medicaid and entitlement coverage in designated CCMS Management Information System (MIS).
Prepare/submit monthly reports.
Serve as a resource to Care Management Teams for Medicaid and other Medicare savings Programs.
Keep up to date on Medicaid and other program issues as well as on changes in

Medicaid/Medicare/HMO

laws and share information with other Social Work and Care Team members as appropriate.
Participate in relevant entitlement training/meetings.
Serve as the liaison between all parties and acts as Member advocate maximizing the participant's support network and obtaining needed services.
Maintain contact between participant/primary support, business office, social worker, and enrollment specialist to keep parties updated regarding progress of MA and other entitlement applications.
Maintain contact between participant/primary support and Medicaid staff of Human Resource Administration as needed.
Engage in mastering the Divisions impact on HF/SHP and its Members.
Contribute creative solutions and ownership of daily assignments for seamless communication and systematic completion of routine and special projects.
Maintain the highest level of integrity, courtesy, and respect while interacting with clients, employees, and business contacts.
Handle other duties as assigned.
Minimum Qualifications:
High school diploma/GED

Technical skills in e-faxing, electronic archiving, or encryption.

Preferred Qualifications:
Knowledge of current community health practices for the frail adult population and/or cognitively impaired seniors including the values offered with integrated care.
Experienced in one or more of the following additional areas: health insurance, home care environment, acute or sub-acute.
Experience with multiple Medicaid managed care plan products such as Family Health Plus (FHP), Eastern Benefits System (EBS), and Federal Employee Program (FEP).
Experience training or coaching junior staff in daily department operational procedures and product knowledge.
WE ARE AN EQUAL OPPORTUNITY EMPLOYER. Applicants and employees are considered for positions and are evaluated without regard to race, color, religion, gender, gender identity, sexual orientation, national origin, age, genetic information, military or veteran status, marital status, mental or physical disability or any other protected Federal, State/Province or Local status unrelated to the performance of the work involved.
If you have a disability under the Americans with Disability Act or a similar law and want a reasonable accommodation to assist with your job search or application for employment, please contact us by sending an email to careers@Healthfirst.org or calling 212-519-1798 . In your email please include a description of the accommodation you are requesting and a description of the position for which you are applying. Only reasonable accommodation requests related to applying for a position within Healthfirst Management Services will be reviewed at the e-mail address and phone number supplied. Thank you for considering a career with Healthfirst Management Services.
All hiring and recruitment at Healthfirst is transacted with a valid "@healthfirst.org" email address only or from a recruitment firm representing our Company. Any recruitment firm representing Healthfirst will readily provide you with the name and contact information of the recruiting professional representing the opportunity you are inquiring about. If you receive a communication from a sender whose domain is not @healthfirst.org, or not one of our recruitment partners, please be aware that those communications are not coming from or authorized by Healthfirst.  Healthfirst will never ask you for money during the recruitment or onboarding process.
Hiring Range*:
Greater New York City Area (NY, NJ, CT residents): $47,403 - $62,400

All Other Locations (within approved locations): $41,101 - $60,320
As a candidate for this position, your salary and related elements of compensation will be contingent upon your work experience, education, licenses and certifications, and any other factors Healthfirst deems pertinent to the hiring decision.
In addition to your salary, Healthfirst offers employees a full range of benefits such as, medical, dental and vision coverage, incentive and recognition programs, life insurance, and 401k contributions (all benefits are subject to eligibility requirements). Healthfirst believes in providing a competitive compensation and benefits package wherever its employees work and live.
*The hiring range is defined as the lowest and highest salaries that Healthfirst in "good faith" would pay to a new hire, or for a job promotion, or transfer into this role.
We're connecting diverse talent to big career moves. Meeting people who boost your career is hard - yet networking is key to growth and economic empowerment. We're here to support you - within your current workplace or somewhere new. Upskill, join daily virtual events, apply to roles (it's free!).
Are you hiring? Join our platform for diversifiying your team