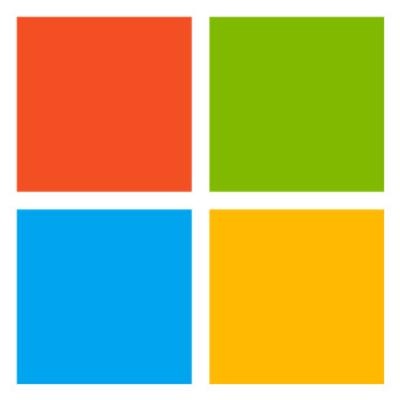 Senior Software Development Engineer, Advanced Services Delivery, WW Digital, Services, & Success
Issaquah

,

WA

,

United States
The Advanced Services Delivery team is seeking a talented and highly motivated Senior Software Development Engineer (Senior SDE) to be part of our digital transformation. 
The core business objectives of the ASD organization are to improve IT health outcomes for Microsoft's largest business and enterprise customers, and to enable profitability of the Microsoft Services business via packaged, highly-scalable digital delivery assets. We do this through three primary deliverables: A platform for performing customer IT health assessments, a catalog of IP that includes digital learning assets and workshops to help educate customers, so they can make the most of their IT environments, and a portal called the Services Hub that ties it all together. We have over 20,000 active customers and are working to improve our platform and the services we deliver on top of it, and driving the future of the entire Services business.  
What kind of team is ASD? We take a hard core Agile approach to provide a key source of innovation for the MS Services business. We are autonomous enough to be self-directed, big enough to drive impact with a global team, and small enough to know each other. And we don't forget to have fun and care for each other along the way.  
We're looking for an extremely talented, highly motivated Senior Software Development Engineer (Senior SDE) to drive implementation and delivery of our platform. We're seeking a developer that has knowledge and interest in gaining experience across the application development stack. The Senior SDE will be working on project(s) focused on Microsoft Azure (Hosted Services, Blob, Tables and Queues), DocumentDB, SQL Azure, Webjobs, Operations Management Suite, .NET Framework (C#), Web and Client UIs (Web API, TypeScript, etc.). The system does lots of bulk data processing and then rendering that data back to the users. There is a client component that does the data gathering, which is in Angular and hosts workflows to drive that creation. 
In addition to the technical expertise, we expect someone who will be obsessed about working closely with customers to build solutions that delight them and make them more efficient. We're committed to helping the IT Professional get better value out of their Microsoft investment. The ideal candidate will ask challenging questions about what needs to be done and push for simple features that will deliver value.
Our team moves frequently between layers of the system, enabling people to deepen their experience in many areas. While everyone has an area of focus, we all chip in and help in various areas as needed. This is a great group that works to drive hard toward business outcomes while having a lot of fun and growing as a team.  Working from home part-time or another flexible work arrangement is a possibility for the right candidate. 
Responsibilities
As the Senior SDE, your duties include:   
Design and development of platform features  

Working with other developers to help deliver current releases and sustained engineering builds to ensure requirements for design, performance, user scenarios are met along with quality code, adherence to coding standards and project metrics and making sure these are delivered on time under tight schedules  

Attending daily sprint meetings  

Working closely with PM and other upstream source system teams to address production issues.
Qualifications
Required Qualifications:
5+ years of experience with the .NET framework (C#, ASP.NET, XML) or Java

1+ years of experience with UI technologies (WPF, CSS/JS, etc.)
To be the preferred candidate, you will have a proven track record in identifying and implementing engineering best practices, managing and delivering projects through aggressive schedules and implementing and maintaining excellent design and development processes, as well as the following:
7+ years of experience with the .NET framework (C#, ASP.NET, XML) or Java

3+ years of experience with UI technologies (WPF, CSS/JS, etc.) 

2+ years of designing and shipping modern web applications   

2+ years of experience with Microsoft Azure and SQL Azure or AWS 

Creative and self-motivated developer with excellent coding, design and communication skills  

Leadership experience on an engineering team growing and guiding developers preferred 

A BS or MS Degree in Computer Science or related technical discipline is preferred

 

 
Microsoft Digital, Services & Success
Microsoft Digital, Services & Success, with over 22,000 employees worldwide, is dedicated to delivering on Microsoft's mission to empower every person and every organization on the planet to achieve more. We are the voice of support services, the trusted advisor of consulting services, and the source of the world's best enterprise strategies. Simply put, Services helps customers and partners get the most out of their technology investments. For more information, visit www.aka.ms/LearnAboutDigitalTransformation.
Join us and be one who empowers billions! That's incredible reach. When you combine that with your own inspiration, plus the freedom and support to make your ideas happen, you can make a huge impact on how people work and live all over the world.
wwdss
Microsoft is an equal opportunity employer. All qualified applicants will receive consideration for employment without regard to age, ancestry, color, family or medical care leave, gender identity or expression, genetic information, marital status, medical condition, national origin, physical or mental disability, political affiliation, protected veteran status, race, religion, sex (including pregnancy), sexual orientation, or any other characteristic protected by applicable laws, regulations and ordinances.  We also consider qualified applicants regardless of criminal histories, consistent with legal requirements. If you need assistance and/or a reasonable accommodation due to a disability during the application or the recruiting process, please send a request via the Accommodation request form.
Benefits/perks listed below may vary depending on the nature of your employment with Microsoft and the country where you work.
Mission
We're passionate about connecting highly skilled women with leading companies commited to diversity and inclusion
You Might Also Like