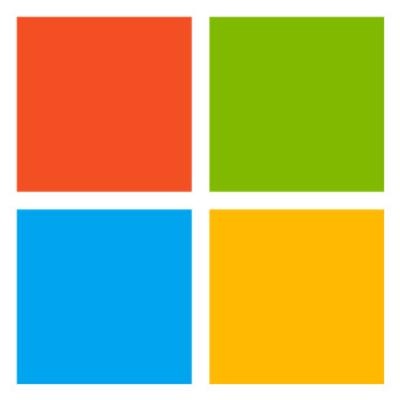 Dynamics CRM Technical Expert - Premier Field Engineer with French language
Microsoft Business Applications Domain assiste nos clients à l'optimisation de leur investissement dans les solutions Microsoft Dynamics et dans le portefeuille de produits Microsoft, en permettant leur une adoption accélérée et une utilisation plus productive des technologies. Microsoft Business Applications Domain Practice fait partie intégrante d'une organisation globale de personnes d'exception qui gèrent et servent nos clients et partenaires pour leur permettre de développer tout leur potentiel à travers nos produits et services.
L'équipe Premier Field Engineering (PFE) fourni un leadership technique pour les clients Premier à travers le monde afin de promouvoir la santé de leurs environnements IT. Ceci au travers de service de support dédiés, sur site et à distance. Au sein de Customer Service and Support(CSS), PFE s'allie avec les équipe Commercial Technical Support et Entreprise Services afin de renforcer, sur le terrain, les capacités de Microsoft Services à travers le monde.
Premier Field Engineering(PFE) est membre de l'organisation Microsoft Services. PFE délivre à nos clients Premier un ensemble de services afin d'augmenter la disponibilité de leurs systèmes, de résoudre des problèmes critiques, pour d'améliorer, à terme, la santé de leur environnement. Nous travaillons avec le personnel technique expérimenté afin de s'assurer qu'ils ont les compétences pour diagnostiquer et maintenir leur solution en accord avec les bonnes pratiques Microsoft.  Lorsque les choses se passent mal, nous fournissons une expertise technique rapide, sur site, afin de résoudre les situations critiques.
Microsoft's Business Applications Domain helps customers maximize their investment in Microsoft Dynamics solutions and the full portfolio of Microsoft Products through accelerated adoption and productive use of technologies. The Microsoft Business Applications Domain is part of a global organization of exceptional people who lead and serve our customers and partners as they realize their full potential through software and services.
Premier Field Engineering (PFE) provides technical leadership for key enterprise (Premier) customers around the world to promote health in their IT environments through onsite, remote and dedicated support services. 
Premier Field Engineering (PFE) is part of Microsoft's Services Organisation. PFE provide various services to our Enterprise customers to increase systems availability, resolve critical issues, and ultimately improve the health of our customers' environments. We work with experienced technical staff to ensure they have the skills to troubleshoot and maintain their solution in line with Microsoft best practices. When things do go wrong we provide rapid on site expertise to resolve critical situations
Premier Field Engineering (PFE) delivers onsite and dedicated services for Microsoft's Premier customers around the world. PFEs are one of the most highly skilled and technically savvy professionals in Microsoft technical teams.
Responsibilities
Services proactive et réactif sur site à nos clients Premier

Engagements à court termes via des interventions de support sur site et des engagements proactifs (workshop & bilan de santée).

Engagements à long terme à travers une prestation d'ingénierie de support dédié.

75% de voyage dans la zone EMEA

Livraison de services par des ingénieurs compétents avec une expertise technique poussée.
Onsite proactive and reactive services to our Premier customers

Short term engagements through Rapid Onsite Support and proactive engagements (technology workshops & health checks)

Long term engagements with Dedicated Support Engineering focus

30-75% Travel throughout Europe, Middle East and Africa (EMEA)
Qualifications
Posséder de solides compétences dans au moins un domaine technique et être en mesure de résoudre des problèmes complexes.

Vous serez aussi amené, éventuellement, à considérer la mise en place de solutions de contournement et procédures d'escalades (vers les équipes compétentes) si nécessaires.

 

Montrer l'exemple par l'excellence en votre qualité de représentant de Microsoft, améliorant de ce fait l'image et la réputation de votre entreprise de par votre crédibilité, votre préparation, votre engagement ainsi qu'une prestation de haut niveau.

 

Démontrer de solides compétences linguistiques et communicationnelles, d'une grande capacité à développer des relations stratégiques pérennes avec les clients et acquérir leur confiance et leur respect.

Le candidat idéal devra également posséder de bonnes compétences rédactionnelles et de pédagogiques.

Apprécier le travail d'équipe et contribuer de manière active et continue à son développement.

 

Etre en mesure de communiquer à différents niveaux, du DSI aux équipes techniques.
Ideal candidate would have 2+ years' experience with Microsoft Dynamics CRM, preferably with multiple versions (2011-2016) and CRM Online. 
Microsoft Certified Business Management Solutions Professional – Installation and Deployment for Microsoft Dynamics CRM certification preferred but not required at hire; will be expected to be completed within 6 months of hire.
Dynamics CRM Premier Field Engineers should be experienced in implementing, operating, tuning and troubleshooting Dynamics CRM systems, ideally in multiple industries
Microsoft accreditation in SQL and or SharePoint preferred
Development experience preferred.
Advanced Development experience in . NET languages (C#) and Javascript a plus
Proficiency in English&French; language is a MUST
Microsoft is an equal opportunity employer. All qualified applicants will receive consideration for employment without regard to age, ancestry, color, family or medical care leave, gender identity or expression, genetic information, marital status, medical condition, national origin, physical or mental disability, political affiliation, protected veteran status, race, religion, sex (including pregnancy), sexual orientation, or any other characteristic protected by applicable laws, regulations and ordinances. 
Benefits/perks listed below may vary depending on the nature of your employment with Microsoft and the country where you work.
Mission
We're passionate about connecting highly skilled women with leading companies commited to diversity and inclusion
You Might Also Like