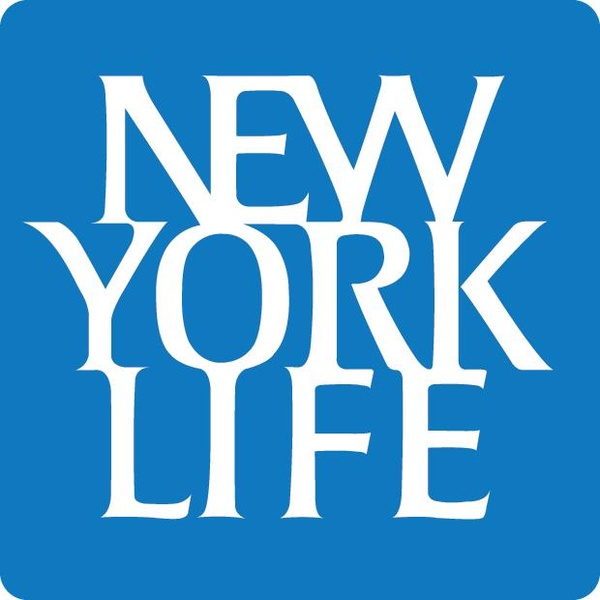 Lead Data Scientist - Customer Analytics
New York City

,

NY

,

United States
Full Time
Lead
New York Life Insurance Company ("New York Life" or "the company") is the largest mutual life insurance company in the United States*. Founded in 1845, New York Life is headquartered in New York City, maintains offices in all fifty states, and owns Seguros Monterrey New York Life in Mexico.
New York Life is one of the most financially strong and highly capitalized insurers in the business. The company reported 2016 operating earnings of $1.954 billion. Total assets under management at year end 2016, with affiliates, totaled $538 billion. As of year-end 2016, New York Life's surplus was $23.336 billion**. New York Life holds the highest possible financial strength ratings currently awarded to any life insurer from all four of the major ratings agencies: A.M. Best, A++; Fitch AAA; Moody's Aaa; Standard & Poor's AA+. (Source: Individual Third Party Ratings Report as of 8/17/16).
Financial strength, integrity and humanity—the values upon which New York Life was founded—have guided the company's decisions and actions for over 170 years.
General Overview:
The Test Lead role is accountable and responsible for creating, facilitating the cross-team review and approval of, and maintaining on an ongoing basis the overall test strategy and plan that will drive and govern the execution for all projects and initiatives within the Enterprise Integration Services domain. This includes detailing test types, test phases and correlating entrance and exit criteria, key test conditions/scenarios, timing, sequencing, and dependencies, developing innovative strategies that effectively data solutions associated with our big data platform and data ecosystem.
In addition, the Test Lead guides testing resources in successfully completing the development and execution of detailed test cases/scripts, and developing test data requirements as well as work with the QM Center of Excellence (TCoE) to ensure effective implementation and usage of Test Management processes, deliverables and tools for all assignments including sharing and recommending of advance testing techniques and tools, changes to optimize processes. Note: this is a very hands-on position
Primary Responsibility:
Performs process and requirements analysis to develop comprehensive test strategies, test cases, test scripts, and test data requirements for complex projects and changes that typically involve multiple transactional based systems, feeds and data stores.
Interfaces effectively with management on organizational testing needs and incorporates feedback into overarching testing strategy
Leads a team of system testers in an on-shore/off-shore model. Ability to overcome challenges in working distributed and being effective
Mentors less experienced resources, staying current in and maintaining knowledge of the business domains, processes, advanced verification and validation techniques
Collaborates across disciplines (development, architecture, operations, project management, business partners) to improve communications, advance technical and business knowledge sharing as well as influence process improvements
Effectively works within Agile Scrum/DevOps teams, acting as Scrum Master when called upon, leads the defect management process; effectively prioritizing defects, determining resolution as well as root cause, providing on-going metrics and trending to aide in determining level of quality and release recommendations
Effective and proactive resource planning for projects, initiatives, and "run the business" changes
Utilizes advanced techniques in effort estimation, strategic and tactical test planning and execution that contributes to meeting the established goals and outcomes including high quality delivery and business value
Demonstrates and promotes re-usability of test cases
Collaborates with the QM CoE to continuously improves / advances the QA discipline including processes, procedures, standards, and tools as well as shift-left concepts and actions within a transformational environment
Supports end users and consumers of Integration Services
Supports and where required performs usability testing in conjunction with core user groups (developers, data integrators, 3rd-party vendors)
Works closely with specialized teams to design and execute nonfunctional testing such as security and operability
Key contributor to the review process on critical inputs such as business and technical requirements, vendor contractors and SOWs, detailed architecture and integration diagrams
Ensures the integrity of the test data and environment(s)
Tracks key testing metrics and ensures regular and consistent communication of progress towards overall testing goals to IT core team and business stakeholders
Develops and reviews final Test Summary report, obtaining stakeholders' sign-off for promotion to Production
Facilitates testing-related development activities, guiding System testers, cooperating with Test Shared Services, and Release management for testing automation, regression, performance, etc.
Ensures that assigned testing teams work together effectively and that the testing function is properly integrated across technological areas (supports end-to-end testing)
Reviews business and technical requirements for clarity and testability
Ensures technical requirements are traceable to business requirements
Ensures key test planning deliverables are consistent and compliant with CoE standards
Experience:
Oracle 11g, SQL, PL/SQL 11g
DataStage 9.x/11.x
Unix shell scripting
Minimum 2+ years of lead experience
experience using any commercial data automation tools like query surge
Experience in automating test cases
Exposure to data performance testing
Nice to have Experience working in a Data Lake, Big Data, Hive tables
Proven experience designing, developing and executing effective testing
strategies that leverage testing techniques earlier in the continuous
build and development cycles
Proven experience with test and defect management processes, tools, and metrics
Experience working in an onshore and off-shore model
experience in test data management.
experience working in Agile practices, with DevOps preferred
Experience in Data Quality, Source Systems Analysis, and Business Rules Validation.
Experience in data testing automation and performance testing
Knowledge of Insurance products a plus
Education - Degrees/Certificates:
Bachelor's degree and/or equivalent experience
SF: LI-CC1
EOE M/F/D/V
If you have difficulty using or interacting with any portions of this Web site due to incompatibility with an Assistive Technology, if you need the information in an alternative format, or if you have suggestions on how we can make this site more accessible, please contact us at: (212) 576-5811.
*Based on revenue as reported by "Fortune 500, ranked within Industries, Insurance: Life, Health (Mutual)," Fortune Magazine, June 17, 2016. See http://fortune.com/fortune500/ for methodology.
**Total surplus, which includes the Asset Valuation Reserve, is one of the key indicators of the company's long-term financial strength and stability and is presented on a consolidated basis of the company.
1. Operating earnings is the key measure use by management to track Company's profitability from ongoing operations and underlying profitability of the business. This indicator is based on generally accepted accounting principles in the US (GAAP), with certain adjustments Company believes to be appropriate as a measurement approach (non GAAP), primarily the removal of gains or losses on investments and related adjustments.
2. Assets under management represent Consolidated Domestic and International insurance Company Statutory assets (cash and invested assets and separate account assets) and third party assets principally managed by New York Life Investment management Holdings LLC, a wholly owned subsidiary of New York Life Insurance Company.
Mission
We're passionate about connecting highly skilled women with leading companies commited to diversity and inclusion
You Might Also Like