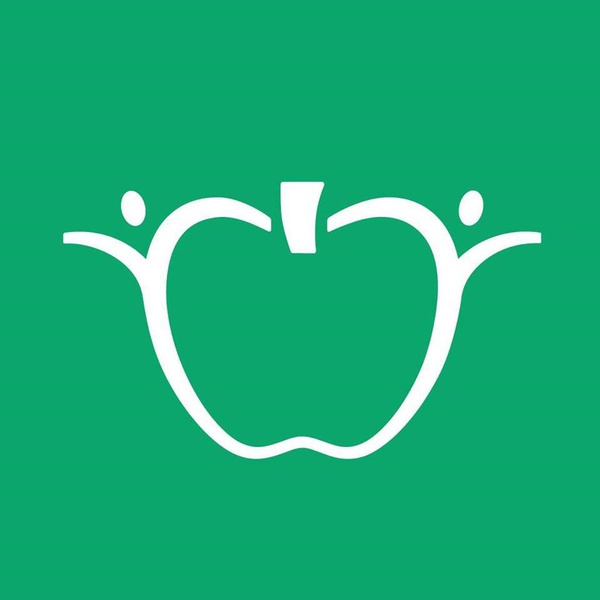 Email Operations Manager
Email Operations Manager
Main Location
New York City, NY, United States
About Us
At Teachers Pay Teachers (TpT), we're unlocking the power of educator-created content. TpT gives educators access to a trusted, one-of-a-kind community. We are the world's first marketplace of our kind and founded by a teacher, for teachers as the go-to platform for teacher-created content for nearly 15 years. We are currently serving more than 7.5 million users and more than 85% of U.S. teachers. TpT is focused on building the next generation of e-learning experiences for millions of students and teachers across the world. If you haven't heard of TpT yet and want to learn more, just ask any teacher!
Who we are looking for
We're a team of good people doing great things. We listen first. We love our work. And we are all teachers and learners in whatever we do. We believe that productivity is never an accident. It's the result of a commitment to excellence, intelligent planning, passionate teamwork, and focused effort. We want every day to be fun and to matter.
Role Description
TpT is looking for an ambitious, action-oriented Email Operations Manager to join the Lifecycle Marketing Function.  The Email Operations Manager will manage incoming email requests, from the intake process, to coordinating with x-functional partners for assets, to supporting email builds with HTML + CSS, to quality assurance (QA), scheduling, and pulling results. This role will report into the Senior Manager of Lifecycle Marketing and work closely with the Email Marketing Manager to evolve email and lifecycle marketing for TpT.
You'll have exposure across the business, partnering closely with product marketing, product management, content & design, legal, research, and data teams as well as others on the Growth Team to help achieve objectives and key results (OKRs) for the business.  You will need to have standout project management skills and feel comfortable working in a fast-paced environment, managing  several different requests/projects at any given time. There is opportunity and growth potential for the right candidate to further support TpT as it continues to grow and evolve to better meet the needs of its customers.
Responsibilities
Take ownership of and evolve our processes around email operations including:

The intake process for email requests

Email implementation in our Customer Data Platform (CDP) and ESP

Email quality assurance (QA)

Creation of new email and unsubscribe lists

Sustainable email development of highly personalized emails at scale

Manage the day-to-day of the intake process for email requests from x-functional stakeholders (growth marketing managers, product marketing managers, product managers, researchers, brand/content team, and others).  This includes ensuring the right level of clarity and detail are available before requests are briefed-in.

Manage the email marketing calendar across customer segments

Project management of email implementation including coordination amongst Content, Brand Design, Data Eng, and our third-party developers to launch emails on time.

Build segments, take ownership of the QA process to mitigate errors, and schedule emails

Partner with Data Eng and Analytics to bring new data fields into our Customer Data Platform (CDP)

Partner with Content, Brand Design, and Stakeholders to develop new email templates & modules.  Support the build of responsive email templates (HTML & CSS).

Monitor delivery metrics and implement best practices to maintain high deliverability

Support pulling campaign and test performance

Keep email documentation up to date

Support implementation of Lifecycle tests across various marketing channels as the Lifecycle function continues to mature

Write and review email briefs as needed
Qualities of a Successful Candidate
Project management experience juggling several requests at any given time

A stellar communicator focused on creating transparency amongst stakeholders

Able to identify process challenges and implement process improvements

Technologically inclined with a working knowledge of HTML & CSS

Intellectual curiosity to learn new skills in the role (everything from brainstorming tactics, to templating languages, and how to navigate data - lots of data)

Excited about the prospect of delivering targeted, relevant, and personalized campaigns

Strong organizational and time-management skills

Excellent attention to detail

Is inspired by our mission to empower educators
Qualifications
BA/BS degree

3-5+ years of marketing, consulting, project management, or other relevant experience

Experience working within a CRM, ESP, or CDP platform
Extra Credit
Working knowledge of SQL

Working knowledge of Jinja or other email templating languages

Experience in education, technology, or at an e-commerce company
Benefits & Perks
At TpT, we believe the positive experience of employees is essential to growth, both individually and collectively. To achieve our mission of 'Empowering Educators to Teach at Their Best,' we must also empower the members of our TpT Team to work at their best. To that end, two of our core company values are "We Learn and Grow Together" and "We Enjoy the Journey." We've committed to these values and to our employees through investing in added benefits and perks:
Comprehensive Medical, Vision & Dental Benefits

Free Telemedicine Membership - 24/7 access to trusted medical advisors 

Generous PTO and Wellness Days

5 Week "Recharge Leave" after 5 Years, to refresh and celebrate the impact you've had at TpT

Generous Parental Leave (for new parents) for time to adjust to parenthood, plus additional six weeks for the birth parent

Onsite Mother's Room

Employee Resource Groups (ERGs) to promote employee inclusivity and belonging

Engineering Learning Fridays (ELF), to provide a space each week for Engineering teams to collaborate and learn from each other

Professional Development Stipend, to support the professional growth of employees (including - but not limited to - subscriptions, books, lectures, etc.)

Annual Company Events (Camp TpT, Field Day, Hackathons, Holiday Party, Summer Picnic, Classroom Visits, etc.)
Here at TpT we value Diversity & Inclusion and encourage people to bring their most authentic selves to work.  We cultivate an environment where people are recognized and celebrated for their individuality.
Any TpT applicant who requires reasonable accommodations during the interview process should contact the TpT People Ops Team (accommodations@teacherspayteachers.com) to make the need for an accommodation known.
Finally, if you're a California resident, California law requires that we provide you notice about the collection and use of your personal information. We encourage you to read it carefully. You can find our full notice here.
Flexible hours,
fair pay, recognition,
respect and yoga pants.
Sign up for our weekly remote work round-up newsletter and have new openings from companies that care delivered right to your inbox.
We're a community of women leveraging our connections into top companies to help underrepresented women get the roles they've always deserved. Simultaneously, we work to build truly inclusive hiring processes and environments where women can thrive and not just survive.
Are you hiring? Join our platform for diversifiying your team