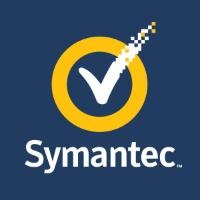 Principal iOS Software Engineer - Norton Security
Herndon

,

VA

,

United States
Full Time
Senior
Do you want be part of a small, high-performance team that is spearheading the mission to relentlessly protect Norton users from the bad guys?
Join the next phase of the journey of an exciting new product that is extending Norton Security to all connected devices in the consumer homes, around the globe. We are on a mission to protect every thing connected. As the world goes from connected computers to mobile to anything & everything connected, there is no challenge bigger than securing those devices and securing the device owner's privacy and security.

Come and be part of a team that is empowered for ownership. A team that functions with complete autonomy to find creative, bold & innovative solutions to some of the most complex problems in the networking, security & IoT space.
We are looking for sharp, passionate & experienced Embedded Applications engineers with solid technical skills. These engineers will work with a team of world-class security experts to secure the connected consumer homes.
Must-have:
Authoritative command over core Swift 3 and Objective C
Well-versed in UIKit, CoreAnimation, and the iOS SDK
Experience writing multi-threaded, asynchronous code especially using continuation style libraries (like PromiseKit, Bolts)
Experience using CoreData or SQLite
Ability to debug, understand & optimize application code for performance on various instruments
Expert knowledge of concurrency, resiliency, caching, HTTP and REST
Deep understanding of mobile and web technology stacks – Swagger API specifications, Restful API
Excellent knowledge of data structures, algorithms, object oriented design, and design patterns
Expert understanding of data modeling, database design, performance monitoring and tuning
Experience working with Cloud based data stores like S3, DynamoDB, MongoDB
Creating modern interfaces for current & next generation mobile devices
Understanding of event driven asynchronous data processing
Experience writing modular, reusable platform independent components
Fast learner, solid problem solver with great testing and debugging skills
Nice to have skills:
Understanding of public cloud systems especially AWS and Azure
Contributing to and managing open source projects
Building distributed systems containing Event Bus, manage sync with Cloud-based backend systems
One or more apps in the App store
Qualifications:
BS in Computer Science, Software Engineering or equivalent combination of Training & Experience with 5+ years of related work experience.
Strong data structure and algorithm fundamentals.
Strong Problem solving skills.
Strong communication skills (Written and verbal).
Experience with Agile principles and practices such as Continuous Integration, daily Scrums, and sprint/release planning and execution.
Soft skills:
Get it done mindset
Attention to detail
Appreciate and enforce code hygiene and overall great quality
Willingness to learn (and unlearn)
Accept new challenges and be a positive influence on the team
Infectious energy
Mission
We're passionate about connecting highly skilled women with leading companies commited to diversity and inclusion