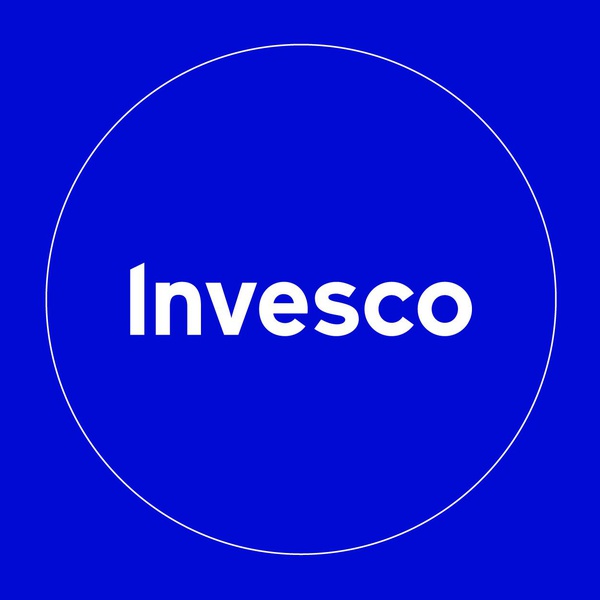 Content Marketer, Equities
Content Marketer, Equities
New York City, NY, United States
New York City, NY, United States
Main Location
Atlanta, GA, United States
Invesco is one of the world's leading global investment managers, entrusted with managing $1.2 trillion* in assets on behalf of clients worldwide.  We are the 6th largest US retail asset manager and the 13th largest investment manager globally, and our more than 8,000 employees worldwide are dedicated to delivering an investment experience that helps people get more out of life.  We are purely focused on managing a comprehensive range of active, passive and alternative investment capabilities, which we draw on to provide customized solutions aligned to client needs, our most important benchmark. (*As of May 31,2019)
Job  Summary:  
The Content Marketer, Equities is part of the Insights, Analytics & Marketing team whose purpose is to accelerate net revenue by driving client demand. The Insights, Analytics & Marketing team is diverse in terms of both demographics and experience with an empathetic culture that puts employee and client needs at the center.This role sits at the critical intersection of the expertise of our investing and product professionals and our ability to write, edit, design and produce high-quality content with distinctive product narratives delivered in the right contexts, for our clients and their clients.  The ideal candidate will display a blend of subject matter expertise, strong writing and relationship skills.The Content Marketer, Equities, will come with strong asset class knowledge, with Global, International and Emerging Markets experience a must-have.  You're a proven partner to investments and product management teams with the ability to translate complex concepts into memorable content that compels investing action.  You're expert in delivering content fit for digital platforms and work well with design and UX/UI teams to tailor and optimize content.  You're a master of setting, managing and communicating priorities, as well as effectively utilizing freelance writing resources to meet those priorities. You're also able to work closely with Compliance to adhere to regulatory requirements while advocating for pushing boundaries when necessary.Your work will cover various areas of product creation, optimization and management:1.Foundational messaging – collaborating with investment/product teams to help define and express our core asset class and product expertise, value propositions and stories, that will in turn guide and influence web, social, collateral and campaign content.2.Content management – determining where and when product content should be delivered/updated and in which content channels (sales materials, web content, etc.), as well as having a view when product adjacent content (supportive asset class or market thought leadership) is needed 3.Core content production and updates – in close partnership with marketing operations, working on standardized content types: launches, decks, updates, commentaries, collateral, fact sheets etc.4.Content operations – help investment teams systematize (templates, workflows) and improve content they create5.Content metrics – use research and content metrics to inform ongoing improvement of messaging and specific content typesYou'll be doing all this in a fast-paced yet supportive team culture that values positivity, personality, a real sense of commitment and responsibility – a team charged with articulating the substance of what Invesco does, with a mandate to make our content be human, resonate, and be genuinely valuable to clients.
Key Responsibilities / Duties:  
Be as passionate about Equities (Global, International and EM) as you are knowledgeable
Be an expert, enthusiastic and dependable partner with the Equities team
Know and advocate what best-in-class content looks like, and bring others with you to create it
Know how content needs to be created to thrive across different touchpoints (digital, social etc)
Develop and deliver distinct and compelling messaging and materials to help Advisors create better outcomes for their clients, and to improve our regulatory content (factsheets etc)
Be a great collaborator with our Segment Marketing (and other) partners to determine the most compelling substance behind key go-to-market product/strategy campaigns
Be consistently hungry for data and research to inform best practice and optimize our content
Understand and enables the various dependencies and relationships required to create and distribute content – especially Compliance, FINRA, SEC, different states where relevant
Be a student of the competitive landscape to help optimize how we distinguish our solutions and expertise in a crowded and commoditized marketplace
Be an effective manager and leader of external editing, writing and production resources
Understand and model digital, search and social best practices
Determine Paid Search priorities for your Asset Class
Be an advocate and protector of brand tone and design
Be highly organized and on top of your workstreams, timing plans etc
Embrace a dynamic environment, bring some self-starting personality to the table and be an all-round get-stuck-in member of a growing team
Work Experience / Knowledge:
4+ years creating distinct and compelling investments marketing content and programs for Advisors, with an emphasis on digital
Strong Equities asset class, vehicles and competitive landscape knowledge with International/Global/Emerging Markets a must-have
Experience working closely with investments/product teams
Worked in fast-paced environments, teams and workstreams, with high expectations of quality
Managed multiple partners and dependencies across different teams and SMEs
You can point to genuinely great product content you've driven or created
Skills / Other Personal Attributes Required:
Intellectual curiosity that drives strategic thinking and ideas
Superior communication and influencing skills
Proactive team player, with conviction, patience, flexibility and openness
Excellent verbal and written communication and influencing skills
Strong organizational skills, process management and attention to detail
Formal Education: (minimum requirement to perform job duties)
FLSA (US Only): Exempt
The above information on this description has been designed to indicate the general nature and level of work performed by employees within this role. It is not designed to contain or be interpreted as a comprehensive inventory of all duties, responsibilities and qualifications required of employees assigned to this job. The job holder may be required to perform other duties as deemed appropriate by their manager from time to time.

Invesco's culture of inclusivity and its commitment to diversity in the workplace are demonstrated through our people practices. We are proud to be an equal opportunity employer. All qualified applicants will receive consideration for employment without regard to race, creed, color, religion, sex, gender, gender identity, sexual orientation, marital status, national origin, citizenship status, disability, age, or veteran status. Our equal opportunity employment efforts comply with all applicable U.S. state and federal laws governing non-discrimination in employment.
We're a community of women leveraging our connections into top companies to help underrepresented women get the roles they've always deserved. Simultaneously, we work to build truly inclusive hiring processes and environments where women can thrive and not just survive.
Are you hiring? Join our platform for diversifiying your team