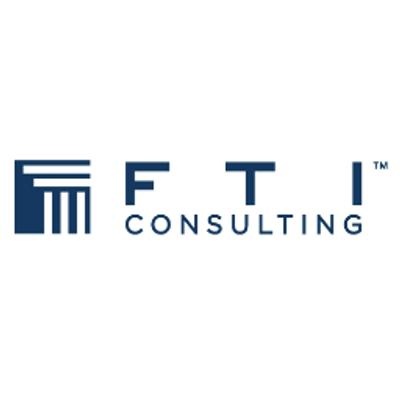 Senior Consultant, Global Risk and Investigations Practice
About FTI Consulting:
FTI Consulting, Inc. is a global business advisory firm dedicated to helping organizations manage change, mitigate risk and resolve disputes: financial, legal, operational, political & regulatory, reputational and transactional. With more than 4,600 employees located in 28 countries, FTI Consulting professionals work closely with clients to anticipate, illuminate and overcome complex business challenges and make the most of opportunities. The Company generated $1.81 billion in revenues during fiscal year 2016.
About Forensic & Litigation Consulting:
The Forensic and Litigation Consulting practice at FTI Consulting provides multidisciplinary, independent dispute advisory, investigative, data acquisition/analysis and forensic accounting services to the global business and legal community. Our team supports clients facing high stakes litigation, arbitration and compliance investigations, and regulatory scrutiny.
The Forensic and Litigation Consulting practice helps clients, who are facing legal disputes, protect enterprise value by:
Quantifying damages and providing expert testimony in a range of dispute situations: intellectual property, professional malpractice, lost profits, valuations, breach of contract, purchase price disagreements, business interruption, environmental claims, construction claims and fraud cases.
Employing forensic accounting and complex modeling expertise to unravel complex financial transactions.
Independently gathering and analyzing critical information.
Offering industry‐leading electronic evidence services that identify, preserve and collect relevant, structured information and analyze complex data within enterprise systems.
About The Opportunity:
We are currently looking for a Senior Consultant to join our growing Forensic and Litigation Consulting practice. The position involves supporting investigative research in our Global Risk and Investigations Practice. This practice gathers and analyzes critical information, enabling clients to make informed decisions, maximize opportunities and protect assets.
Our superior expertise in complex factual and financial investigations combines teams of former federal prosecutors and regulators, law enforcement and intelligence officials, forensic accountants and computer forensic specialists. With offices worldwide, we are able to uncover and analyze critical information wherever a need exists—no matter how intricate the investigation may be.
Primary Duties:
Primary duties include editing proposals, reports and other written deliverables for a sophisticated client base consisting of top tier law firms, financial institutions and corporations. The candidate should have particular experience editing written work from consultants in Latin America, requiring fluency in English, Spanish and Portuguese.
Basic Qualifications:
Bachelor's degree
Minimum 3 - 5 years' editing experience
Fluency in English, Spanish and Portuguese
An understanding of the regional variations across Latin America and ability to work in Spanish and Portuguese with investigative and other consulting teams based in Latin America, to produce high-quality work product in a fast-paced, deadline sensitive environment
Tremendous attention to detail
Preferred Skills:
Analytical ability: The applicant should have experience identifying investigative red flags and making judgment calls about the completeness and accuracy of information.
Excellent writing skills: The applicant should be familiar with legal and financial nomenclature and be able to draft and revise accurate, concise summaries of complex transactions and civil litigation
Resourcefulness: The applicant should be able to develop creative solutions to challenging research problems and assist teams in Latin America in describing complex issues in plain English.
Experience in financial analysis and the preparation of spreadsheets is a plus.
Experience editing technical writing, including finance and accounting
Equal Opportunity Statement
FTI Consulting continually strives to offer employees and eligible dependents, including domestic partners and eligible domestic partner children, a competitive and comprehensive benefits package. Please click here for more information.
FTI Consulting does not accept unsolicited resumes from external firms or agencies. FTI Consulting will not be responsible for placement fees associated with unsolicited resumes.
FTI Consulting is an equal opportunity employer and does not discriminate on the basis of race, color, national origin, ancestry, citizenship status, protected veteran status, religion, physical or mental disability, marital status, sex, sexual orientation, gender identity or expression, age, or any other basis protected by law, ordinance, or regulation.
Mission
We're passionate about connecting highly skilled women with leading companies commited to diversity and inclusion
You Might Also Like