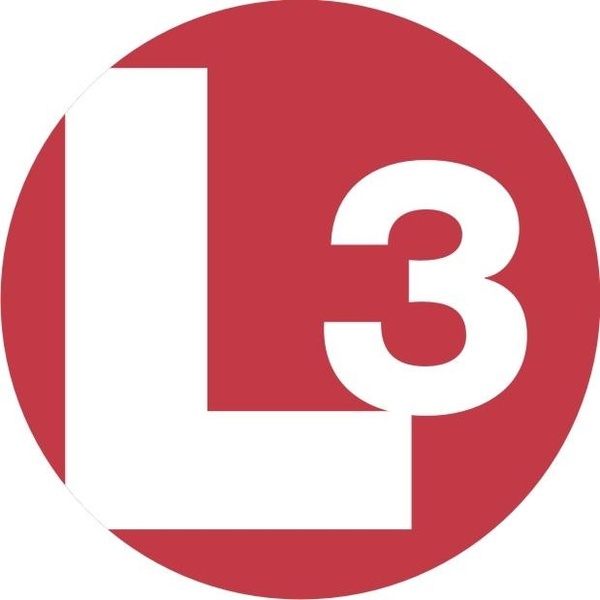 Senior Radio Frequency Design Engineer
Salt Lake City

,

UT

,

United States
Senior
Description
Why should you work at L3 CSW?
Not only can you make life-saving differences for our troops, but at L3 CSW, you can have a flexible work schedule, buy up to 80 hours of additional vacation, access our on-site health clinic, work out in our on-site fitness center, eat in our on-site cafes with healthy food discounts, ride our shuttles or bicycles around our campus, take advantage of our tuition reimbursement, access L3 Perks, and so much more!
Who works at L3 CSW?
We are committed to diversity in every aspect of our business. Our inclusive culture welcomes all employees and values their unique contributions to our success. For L3 CSW, diversity enhances our business.
Are you ready to be L3 CSW?
Join us as we keep our nation and troops safe by providing life-saving solutions for use on sea, land, air, and space.
L3 Communication Systems-West is currently searching for a Senior Radio Frequency (RF) Design Engineer with experience developing RF front-end hardware for high-data-rate communication systems. The RF Design Engineer will be working as a key member of a high-energy RF design team with a focus on developing RF front-end hardware. This is an excellent opportunity for a senior engineer looking for their next step, and an opportunity to be a part of an innovative organization, in Salt Lake City, Utah.
Responsibilities will include, but are not limited to:
RF circuit design & analysis
RF hardware development
RF circuit card design and PWB layout
Supporting development of system architecture
Deriving RF hardware design requirements from system-level specifications
Testing & debugging hardware
Generating technical documentation
Estimating RF hardware design tasks, identifying risks, and planning development
Conducting internal/external design reviews
Giving presentations to L-3 customers
Leading or working with cross-functional teams on new technology development
Interact with internal and external engineering teams
Mentoring other engineers
*LI-LH1
Qualifications
This position requires a BSEE or MSEE degree and at least 10 - 15 years of direct work experience in RF design and application of advanced RF engineering principles.
Candidate must have an academia backgound in electro-magnetic (EM) and RF/microwave theory.
Good verbal, written communication, and excellent analytical skills are essential for this position.
Ability to work independantly, as well as direct and coordinate work of multi-disciplinary engineering teams to assure the successful development of RF systems and assemblies.
Experience designing RF CCA's operating at frequencies ranging from UHF through E-band. Design activities will include frequency synthesizers, Up/down converters, front-end electronics and other RF electronics for various antenna tracking techiniques.
Experience with a 3-D and/or 2.5-D RF modeling tools such as CST Microwave Studio, Ansoft HFSS, AWR Microwave Office or ADS is a plus.
Candidate must understand the critical performance characteristics of passive and active RF components such as Amplifiers, Oscillators, Attenuators, Mixers and Filters. An understanding of how these characteristics relate to a communication system's performance is a plus.
Candidate must have a working understanding and knowledge of S-parameters (matching networks, cascade analysis, …), Gain budget analysis (Gain, NF, Linearity, Noise power, … ), and Filtering (types, bandwidth, implementations, … ).
A strong understanding of noise figure/noise temperature (Eb/No, BER vs. noise, receiver sensitivity, and expected value and variance), temperature effects, interconnection (standard and non-standard impedances), and isolation requirements.
Candidate must have experience with defining RF architectures, creating link budgets and performing system-level gain/distortion anaylsis.
Knowledge of Link Budget Analysis, including nonlinear effects and their remedies (inter-modulation, IP3, IP2, group delay variation, and dynamic range) is essential.
Knowledge of prime-power budgets and how to design for temperature extremes, heat transfer, and circuit protection modulation.
Familiar with, and maintains knowledge of industry trends. Help develop roadmaps utilizing the latest technologies to increase system and sub-assembly capabilities, and lower the cost, size, weight and power.
Familiar with design techniques for RF tracking such as CONSCAN and Monopulse.
Familiar with SATCOM standards for both military and commercial applications.
Familiarity with MIL-STDs is preferred.
Must be proficiencent with MS Word, Excel and PowerPoint, plus familiar with MS Project software.
Experience in lieu of a degree will be considered.
This position may be filled at a higher grade based on the successful applicant's skills, education and experience.
Due to the nature of our work qualified candidates must be able to obtain and maintain a DoD security clearance.
Mission
We're passionate about connecting highly skilled women with leading companies commited to diversity and inclusion
You Might Also Like