Customized Mentoring To Retain And Elevate Top Women In Your Organization
Companies struggle to retain and promote top female talent. We can help.
Learn More
38%
Is the boost in minority representation at management levels via mentorship.
— Cornell University
6x
Higher rate of promotion for mentors and a 5x higher promotion rate for mentees.
— Gartner Study of Sun Microsystem Employees
5x
Is the rate that mentees are more likely to advance in pay grade at companies providing mentorship.
— Cornell University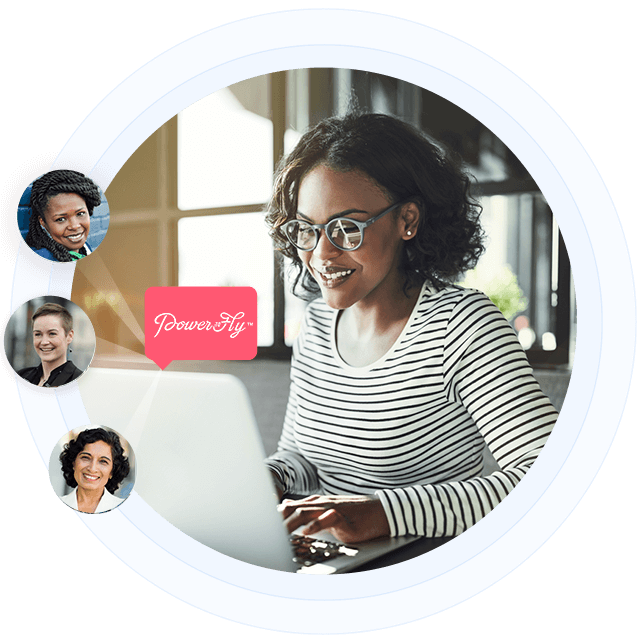 Customized matching and development plans to grow your top talent into your next leaders
A vast network of global women to guide your top women employees into higher visibility roles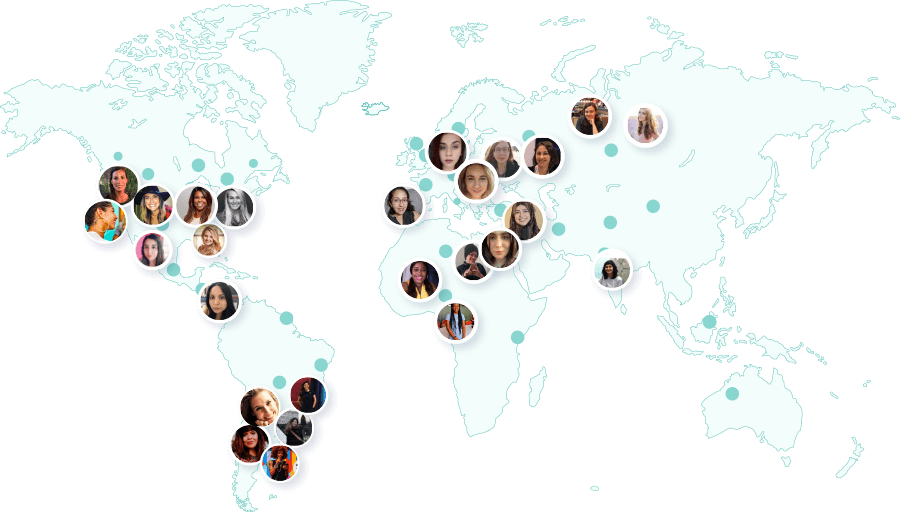 How it Works
Customize a plan based on what your talent needs to grow into a leadership role

Match her with the right mentor

Track development through our mentor/mentee platform

Review progress as 30 minute biweekly meetings
Learn More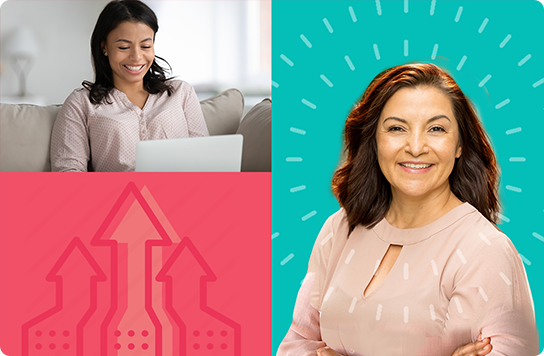 What Members Have To Say

Emily Hoang
Problem solver @metadata.io
I have been in PowerToFly mentorship program for around 3 months now and I can't tell you enough much I appreciate this opportunity to work with such an amazing mentor like Ronit Bohrer Hillel.

I mostly learned to lead through actual work experiences and countless failures. However, I find it extremely helpful to have a mentor who's "been there, done that" to ask tough questions, to have brutally honest conversations and to guide me through my obstacles at work and at home (one of our topics was on work/life balance)

Through this mentorship, I realized my challenges (imposter syndrome, work/life balance, delegations) were pretty common. Everyone goes through difficulties to achieve great results. I feel more empowered than ever to challenge myself and make better progress for my team.

Thank you Ronit Bohrer Hillel for your guidance

Thank you PowerToFly for its amazing women-led community.

Thank you Limor Bergman to set up such amazing mentorship program.

Thank you Gil Allouche @metadata.io for sponsorship.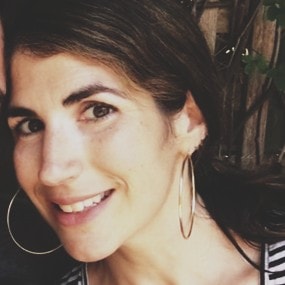 Michelle Neuringer
Director of Product @Mindbody
I have a professional background in UX, engineering, and I'm currently leading product teams. I'm both a builder (I love getting things done) and a strategist (I love looking at the big picture). This last year has been one of the most challenging and most exhilarating years in my career. Covid has accelerated tech innovation and also given us time to reflect on what we love and what lights us up, both personally and professionally. It's given us time to work on ourselves and get better. One of the most special highlights of this year has been my participation in the PowerToFly program.

I was volunteered for the program by the most senior female executive at my company, and applied even though I didn't have a clear picture of what I wanted to get out of it! Over the last 6 months, Neysa has helped me find my voice. She gave me the courage to devise a bold new strategy for my company, and the accountability required to share it with our executive team.

I have stepped into my power thanks to PowerToFly!

If you're given the chance to participate in this incredible program, say YES!

It can truly help you take your career to the next level.
LEARN MORE
Contact us to learn how we can help reach your company goals
Countless studies show that mentoring builds leaders, especially during crises
Whether you are looking for a mentor, searching for a mentee or hoping to launch a mentorship program at your company, we've got everything you need to get started.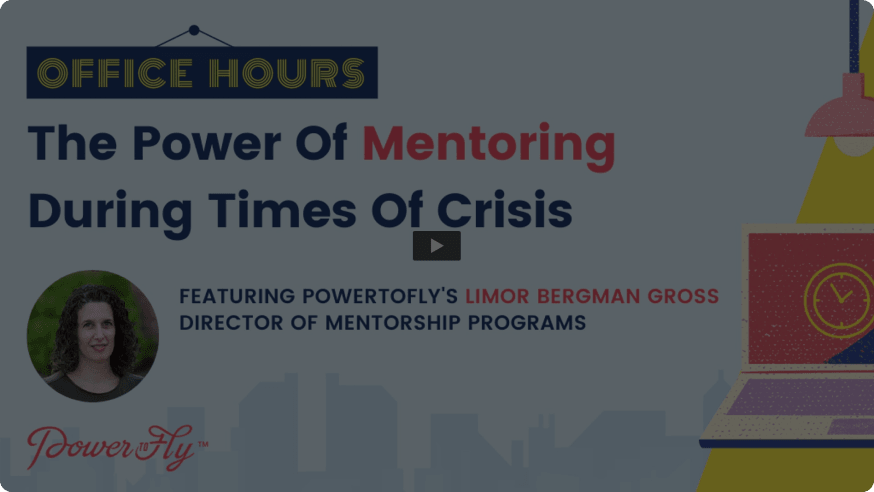 I would like to become a mentor. How do I get started?
Apply on our website. We will review your application and get back to you ASAP.