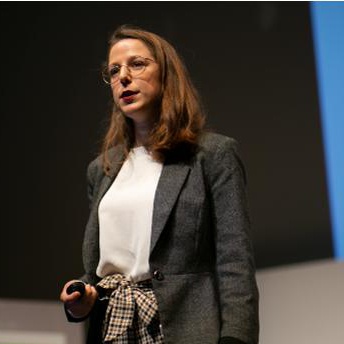 Head of Product Management | Product Marketing | Public Speaker | Cyber & ML
Location:
Israel
| Time zone: Europe/Africa
With almost 12 years of experience in Cyber Security, in both management and technical leadership positions I have been able to lead the major, strategic road-map and feature design of several companies products, leading innovation and differentiation of the product within the market. Recently focusing on go-to-market strategies and to breach a larger market segment for the product. In previous positions I had relocated to Spain, growing the region in the functions of pre-sales, outbound product management and business development. I have also previously led cyber analyst teams, cyber operations and research.

My name is Avishag. My passion is helping women succeed in achieving their career or personal goals. To do this, I strive to lead by example, setting my personal goals high, learning as much as I can along the way and giving back, encouraging my peers, mentoring women in tech and by creating cyber-security education programs for women.
I love working with people. My passion is working with excellent people, building amazing products customers love, storytelling, and taking those products to market.
I speak three languages fluently; English, Hebrew and Spanish, and am currently learning Chinese.
I love bouldering (a form of free fall rock climbing), yoga and painting and have been fortunate enough to exhibit my work both in Israel as well as Japan.

Work Experience
Senior Director of Product Marketing at Guardicore
Director of Product Management at Guardicore
Senior Cyber Security Analyst at Guardicore
Security Analyst at Varonis
Cyber Youth Education at Pisga Cyber
Cyber Security Researcher at CyberArk