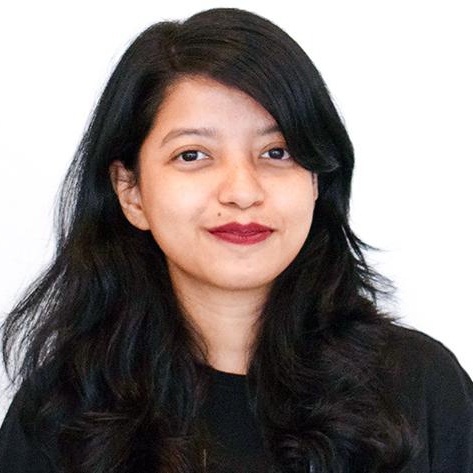 CMO | Growth Strategist | Global Community Deputy
Location:
Bangladesh
| Time zone: Asia/Pacific
About Me
My name is Afshana Diya and I'm CMO at WPDeveloper and Global Community Deputy for WordPress.

I have been helping companies to build dynamic and passionate teams from scratch while leading content, marketing, design and business development teams for different brands.

Besides that, I'm the only female organizer of the WordCamp Dhaka chapter and 'one of the few females' / 'one of the first females' for many initiatives and positions in my surroundings; which is why I love helping & inspiring the local women to make their own position in the tech industry & grow their careers.
Expertise
My specialties include: Creating, sustaining and scaling growth for tech companies (I have scaled a software product with 20,000 users to get 1 million users within two and half years).
Work Experience
WPDeveloper is a software product company that offers advanced WordPress & SAAS solutions to enhance the web development experience. 3 millions+ customers from over 180+ countries are growing their businesses using WPDeveloper products.
As the CMO, I'm helping the company to build a team, creating business strategies and scaling growth. Constantly evolving, tweaking, and tuning our team's capabilities to meet the growing needs of the business.
▪️ Developed unique strategies to implement SEO, User interface, and branding in order to align the customer needs with company products
▪️ Planned the strategies for paid media campaign (AdWords, Retargeting, Social Media campaigns)
▪️ Liaised with the creative team to develop media resources
▪️ Analyzed existing user experience data and digital assets to make recommendations for further product development
▪️ Monitored the sales performance and suggesting improvements
▪️ Identified the opportunities to use digital tools to enhance overall marketing mix
▪️ Planned email campaigns and quality assurance of all outbound campaigns
▪️ Collaborated with partners in UX, Customer Insights, Digital Analytics to increase conversions rate and inbound marketing efforts
▪️ Scaled and automated the growth processes
Digital Strategic Planner at StrateGeek
▪️ Developed unique integrated marketing strategies to meet/exceed objectives
▪️ Researched & analyzed business, market and digital performance in order to find insights
▪️ Managed overall project scope & supervised social media campaigns
▪️ Liaised with clients to identify specific business problems & presented the campaign ideas to solve that