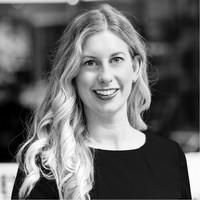 Building impactful products in Multimedia & Video, Product @ LinkedIn
Location:
United States
| Time zone: Americas
Expertise:
My specialities include Product management with a focus on Multimedia products and Mobile Apps, Connected Devices, OTT, Web, Live Video, Video Streaming and Audio.
About Me:
Hi! I'm Alana, I'm an experienced Digital Product Management leader with 12 years of technology experience with top companies including LinkedIn, GE, Bloomberg, Morgan Stanley and American Express building and launching impactful digital products.
I have a proven track record of action-oriented, thoughtful, creative product execution, process innovation, and cross-team focused collaboration.
My friends and colleagues would describe me as passionate, organized, goal-oriented, detailed, focused, and excited about technology.
What I enjoy most about what I do is bringing consumer experiences to life through collaboration and partnership with engineering and design.
Work Experience
Senior Product Manager at LinkedIn
Principal Product Manager at Bloomberg
Lead Global Product strategy, roadmap and product lifecycle for Live Video, Video on Demand, Audio, Smart Home and OTT TV Apps across Bloomberg Media Digital and TicToc. Manage a multi-product, high revenue impact portfolio for Bloomberg Media, with 5 full-stack engineers.
Senior Product Manager at Bloomberg
Senior Product Manager / Product Owner leading cross-platform user experiences and strategy across global Bloomberg media digital products with a focus in OTT TV Appss, Apps, Connected Devices and Smart home, including voice products like Amazon Alexa and google home.
Senior Product Manager at American Express
enior Mobile Product Manager leading core mobile financial and servicing technology on iOS and Android, Phone and Tablet with over 3M Monthly users through agile development on bi-coastal (NYC, Phoenix, Palo Alto) as well as remote teams.
- Areas of Focus (Servicing & Finance): Financial Activity, Billing, Statements, Bill Pay, Compliance, Fraud, General Self-Service
Assistant Vide President at Morgan Stanley Wealth Management
Responsible for product management for Morgan Stanley client and advisor mobile apps for the network of over 15,000 Morgan Stanley Wealth Management Financial Advisors in over 1200 offices in the United States.
Senior Technical Mobile Product manager at Usablenet
Focused on building and maintaining creative, innovative, and quality mobile websites for Fortune 500 brands, including ecommerce.