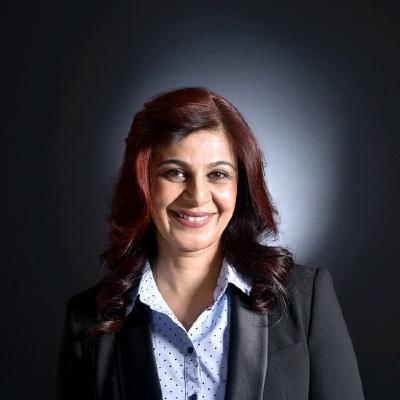 Dr. Anitha Ramanna
Mentor
Head, Programs | Educator | Researcher | Mentor
Location:
India
| Time zone: Asia/Pacific
Hi! I'm Anitha, a passionate educator who believes in the power of teaching to transform lives! I have several years of teaching and research experience in various Universities and hold a doctorate in International Studies. I have published articles in international journals and am a Fulbright Scholar and was affiliated with Harvard University and the University of California, Berkeley. I have also held research positions including C R Parekh Fellow with the London School of Economics and Political Science. In my current role as Head Programs with Authentica, an experiential learning company in India, I serve as a mentor for students from Universities in the US, Australia and Canada pursuing internships with companies and non-governmental organizations in Asia.
I am skilled at designing and delivering experiential learning programs, making effective presentations, analyzing and presenting data, conducting workshops and seminars, and ensuring quality assurance in education management. I enjoy working with young people to assist them in their career growth through guidance in designing and delivering projects, presentations, writing, research, public speaking and navigating the complexities of the modern workplace.
Having lived in both the United States and India for several years, I have dealt with the challenges of overcoming cultural barriers. I enjoy interacting with people from various backgrounds and consider myself to be a life-long learner.
Work Experience
• Designing and delivering internships and experiential learning programs for students from Universities in the US, Canada and Australia in Asia
• Mentoring students as an Expert in Residence for internships to ensure high-quality projects are delivered to the organizations
• Directing thought leadership through research, publications and conference presentations
• Working with clients in the NGO and industry sectors to clearly define and ensure project and internship deliverables are achieved
• Organizing workshops, speaker sessions and lectures focusing on experiential learning and sustainable development
• Quality assurance in design and delivery of programs

Assistant Professor; Manager, Quality Assurance at S P Jain School of Global Management
• Led the implementation of personalized learning in Singapore and Mumbai campuses working with Faculty, students and administrative staff to implement new LMS and curriculum to transition to blended learning
• Responsible for Quality Assurance across four campuses in Singapore, Dubai, Sydney and Mumbai
• Designed curriculum for undergraduate Macroeconomics class including readings, quizzes, tests, activities and group projects for engaged learning
• Taught undergraduate Macroeconomics course
• Designed and delivered workshops for Faculty in all campuses
• Delivered benchmarking report comparing the delivery of learning outcomes, topics, reading materials and presentation of lectures across programs and suggesting measures for improving quality

Adjunct Faculty at Symbiosis Institute of International Business
Designed curriculum and taught postgraduate courses Business, Government and the Global Political Economy and International Studies including readings, tests and engaging group projects
Lecturer at University of Pune
Designed curriculum and taught postgraduate courses Public Policy, India's Political Economy, Public Administration, Politics and Economics of Development including readings, tests, field visits, and experiential learning projects with NGOs for students
Visiting Research Associate at Indira Gandhi Institute of Development Research
Designed curriculum and taught postgraduate course International Political Economy including readings, tests, and engaging projects
Dr. Anitha's Portfolio
Fulbright Fellow, Harvard University and University of California, Berkeley