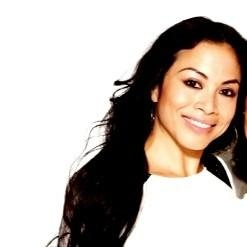 Senior Director Creative Operations | Project Management | People + Culture
Location:
United States
| Time zone: Americas
Greetings! I'm Anna Bella (first name: Anna, last name: Bella, but everyone tends to call me Annabella!) I've spent 20 years managing Creative Operations / Project Management / Culture for retail, e-commerce, and creative branding and photography studios. I've been fortunate to have led teams at Macy's, Cole Haan, and Century 21 Stores. I also worked as a Culture Consultant for Verizon's 140 Agency. I currently run Production for Walmart's Fashion Photo Studio from my 13-inch laptop at home.
I can optimize processes, connect structural resources, and enrich culture for workplaces; but, regardless of the task-at-hand, at the heart of every role, is the sheer enjoyment of mentoring others. I'm passionate about connecting with people and cultivating relationships.
I'm in constant pursuit of new and interesting experiences. A native New Yorker residing in New Jersey, you can find me outdoors on sunny days, strolling through an art museum, dining out, seeking the latest dessert spots, reading a book (I'm currently authoring one!), and spending time with my son.
Work Experience
Head of Production at Walmart
Senior Director, Creative Services at Century 21 Stores
Director, Project Management at Century 21 Stores
Consultant, Project Management at Century 21 Stores
Culture Consultant (In-house Agency 140) at Verizon
Design Operations Manager at Cole Haan