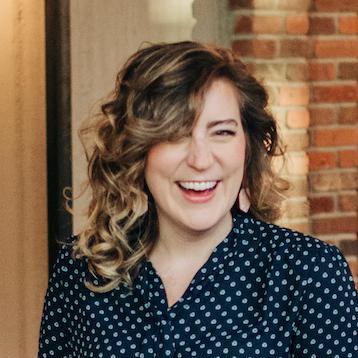 Storytelling expert | Personal brand strategist | Writer at ❤️
Location:
United States
| Time zone: Americas
Let me show you how the magic of storytelling can help you express your authentic identity and personal power.
I've been a storyteller my entire career. I'm fascinated with what drives people and obsessed with bringing the best parts of someone to light. This is because I believe we all have an inherent power inside us that calls us to connect and create. We all just need a little help accessing it.
For over 15 years, I've been helping individuals and brands discover what makes them unique. Unlike a junior copywriter who is too green or a typical brand strategist who only trades in theory, I bring a combination of deep experience and fresh storytelling to every client.
My purpose is re-writing the narrative of power, one womxn at a time. I want you to help you understand yourself and your public persona fully in order to create maximum impact in your career and personal choices, as well as in the world at large.
Work Experience
Brand Strategy and Storytelling Consultant at The Story Shoppe
For over 15 years, I've been boosting brand value with storytelling secrets.
I show people how great stories can make their brand feel effortless and emotionally resonant. I do this by coaching teams through the strategic elements needed for great storytelling, and then I help them craft a unique and totally ownable story that authentically matches up with who they are.
My core offering is connecting brand strategy with creative content. Strengths also include: team collaboration, personal branding, naming capabilities, communications strategy, qualitative research, and creative writing.
Worked in a multidisciplinary team environment to design and build innovative story concepts for a variety of corporate clients, developed a proprietary name-storming process geared towards rapid ideation, guided storytelling processes for teams internally, coached startup-in-
residence on content strategy and value proposition.
Oversaw content for 2.5 million member site, managed a five person content team, interfaced with multiple external partnership stakeholders, including The Gap, Redbox, Thermos, and Havaianas, developed a rebranding effort for and acted as steward of the Threadless brand internally and externally, created video, blog, web, print, packaging, and social media content, fostered a community of artists worldwide.
Developed global strategic brand communication platforms for IKEA, worked with an international digital initiatives team to shape the future of IKEA's web presence, wrote, developed, and executed catalog, brochure, and in-store communications.
Wrote, developed, and executed conceptual advertising for Wrigley, Dial Soap, River North Dance Company, US News & World Report, and Jim Beam, executed concepts across multiple media platforms, including television, web, radio, outdoor, and print, worked with account and planning teams to execute these ideas.
Worked within various advertising agencies to write and develop ads. Agencies included: Fallon, Attik, and Young & Rubicam. Brands included: Citibank, BMW, St. Paul Traveler's Insurance, Kitchen Aid, Sony, United Airlines, Scion, Country Music Television Awards, AOL, Reebok, Nike, Miller Brewing Company, and Orbitz.com.