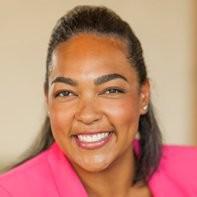 Mid-Market Account Representative- Acute Healthcare
Location:
United States
| Time zone: Americas
About Me:
My name is Crystal Howard. Currently, I work in healthcare sales at Amazon and have over 10 years experience in sales. I have excelled in sales roles within various industries: healthcare, software, tradeshows and retail. I possess a great attitude and exceptional relationship building skills. I have a great work ethic and thrive on challenges.
Here are few of my sales highlights:
- 2020- Sales Achievement on Healthcare Team for Amazon Business: 117% Revenue Results +125% User Attainment for the year.
- 2018 Account Manager of the Year Award with ALK Abello Inc.
- 2018 Century Club Award (100% Achievement of Annual Goal)
- 2017 Account Manager of the Year Award with ALK Abello Inc.
- Responsible for raising sales from $75,000 in 2011 to $420,000 in 2012, + 460% year over year increase accomplished in the mid-key account segment of the business while employed with employer, Present Time Inc.
- In the flash sales sector of the business, I was able to increase sales from $66,000 to $191,000,which has doubled sales from 2011 to 2012 while employed with employer, Present Time Inc.
I am very passionate about helping others succeed in their career. I mentor a new hire on my team who is new to the healthcare sales role at Amazon and interested in helping more women. It's my mission to offer my expertise to help more women have a successful career. I know how important mentorship is to building a long successful career.
Work Experience
Mid- Market Account Representative - Acute Healthcare Team at Amazon
Inside Sales Account Executive at ALK
• Make outbound calls to qualify accounts and proactively present & sell ALK to targeted accounts
• Perform as the primary sales contact for the assigned set of accounts within the territory
• Build relationships to ensure sales growth within the assigned territory
• Analyze sales trends and identify opportunities for sales development
• Promptly follow-up on leads generated from trade shows or other promotional activities
• Collaborate with Allergy Consultants to ensure customers receive face-to-face visits when needed
• Work closely with Allergy Consultants to build the sales territory – Develop pricing proposals and negotiate pricing agreements within 
the discounting guidelines
• Generate additional revenue through various product promotions – distribute promotions by e-mail, fax and outbound calls to generate 
additional interest
• Input practice information into our CRM database to ensure that we have all current account information
• Attend various tradeshows or meetings as assigned
• Record activities and provide requested reports to the Director of Sales
• Assist with other projects as business needs arise.

Inside Sales Manager for Sales Development Team- North America at GreenRoad
• Manage, coach and lead a team of 3 business development representatives
• Created and implemented sales processes for the business development representative team
• Provide coaching for business development representatives to help them achieve sales goals
• Organize, coordinate and attend tradeshows in our industry- Ex. BusCon Ex. Fleet Safety Expo to help generate more leads for the business development team
• Analyzed existing accounts to develop best practices
• Responsible for training new business development representatives
• Interview new business development representatives
• Provide product training for new hires
• Created best practices for business development representatives on process and industry specific area's we focus on
Channel Dealer Sales Rep. at Telogis
• Enable the sale of Ford Crew Chief, powered by Telogis, Volvo/Mack Telogis Partner Services through education and communication of Telogis' mobile workforce solutions in partnership with Ford dealerships in the Northeast area of the United States.
• Developing marketing email campaigns and software demos
• Identify and establish relationships with all key influences with over 200 accounts through multi-touch education campaign
• Responsible for channel sales development with Ford, Volvo & Mack dealerships in the Northeast region
• Educate, train, and enable dealerships to sell Ford Crew Chief, Volvo/Mack Telogis Partner Services successfully to  their customers 
Telogis is the premium provider of Location-Based-Services to enterprises across the globe. Telogis' scalable, Software as a Service ("SaaS") platform helps enterprises, business owners and fleet managers optimize business operations and manage their global workforce effectively through GPS location technology. Telogis is dedicated to enhancing the value of our customer's business through intelligent integration of location technology, information and services. Telogis was established in 2001 and is headquartered in Aliso Viejo, CA and has a development and support centers in Christchurch, New Zealand and Austin, Texas. Telogis' software products and services are used and distributed in over 100 countries worldwide.
Inside Sales Account Manager/Tradeshow Event Planner at Present Time Inc.
Present Time Inc., Sales Inside Account Manager/ Tradeshow Event Planner (Austin, TX)
• Provide direct sales and marketing of product to buyers
• Create and maintain contact database
• Develop long and short term marketing plans
• Manage key accounts (e-tailers, flash sales, catalogs, and big stores)
• Organize, coordinate and plan sales events with flash sales accounts monthly
• Proven sales success at managing flash sales accounts (Doubled Sales within the first year)
• Prepare presentations for potential clients
• Prospect potential new customers
• Organize, coordinate, and plan tradeshows for winter/summer seasons
• Arrange accommodations and transportation for participants and employees
• Responsible for tradeshow post show reports
• Manage trade show related logistics including pre-planning of event, coordination of show services, supplies, and consumables packing (shipping, and storage)
• Create marketing/promotion materials for trade shows
• Train independent representatives on our product lines and how to use the website properly to access pertinent information
• Create daily deal and weekly product email blasts in order to generate more sales
• Process customer orders and claims
Admissions Coordinator at New York Military Academy
• Planned, organized and executed all aspects of on/off campus recruiting events
• Acted as community liaison for NYMA
• Drafted and maintained recruiting plans
• Reviewed and revised all media materials
• Built relationships with prospective families while highlighting benefits of a NYMA education
• Encouraged campus visits and proactively sought applicant qualities that would ensure enrollment eligibility
• Scheduled and conducted campus tours and interviews
Account Executive/Team Leader at Mediamax Network
• Created unique marketing strategies and branding opportunities for potential clients with Conde Nast publications
• Worked with production team for all ad material
• Created effective strategies for closing sales
• Acted as a mentor for teammates providing training and support
• Organized agenda for team meetings
• Developed a successful method for prospecting new clients
Sales Executive- Spa & Resort/Medical Spa Expo at Reed Exhibitions
• Built and maintained strong relationships with exhibitors
• Accountable for staying educated on the competitive environment and helped identify future trends in the industry
• Prospected potential new customers at competitive events
• Assigned exhibit space and sold advertising and merchandising products
Event Coordinator at Reed Exhibitions
• Created and updated contracts, maintained customer files and customer history
• Maintained literature items both electronically and physically for sales fulfillment
• Responsible for database maintenance
• Interacted with show teams, exhibitors and attendees on-site
• Assisted team in setting up events in the convention centers