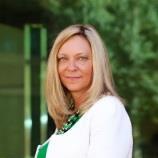 I am a global leader who solves complex business challenges.
Location:
United States
| Time zone: Americas
My name is Dawn, and I am a woman who has led technical teams throughout my career. My passion is helping women succeed in their careers. To do this, I've focused on my leadership skills and mentoring women over the past several years.
I am a global leader, analytical, innovative, and forward-thinking IT Executive who solves complex business challenges with thoughtful and clearly defined processes—with a passion for delivering "what's next" and improving "what's now". As a cross-cultural leader, I lead high-performance, global teams who produce outstanding results and exceed organizational goals in the United States and abroad. I am a trusted leader known and respected for leading successful organizational change and building credibility with senior-executive teams and staff. As a global leader. I thrive on challenge and am known as an innovator, change driver, and process improvement expert.

Skills & Expertise
IT Services, IT Transformation, Content Management, Capability Mapping, SOW, System Architecture, Customer Satisfaction, ROI, M&A, IT Outsourcing, Contract Negotiations, Executive Presentation, Business Process Improvement, Internal Controls, Resource Leveling, Offshore Management, Cloud-Based Solutions, Resource Management, Staffing Plans, Technical Road Maps, Technical Strategy, Business Strategy, IT Leadership, Team Building, IT Strategy, Vendor Management, IT Project Management, Risk Management, Turnaround Operations, Budget Management
Work Experience
VP for Quality Assurance at Lumen