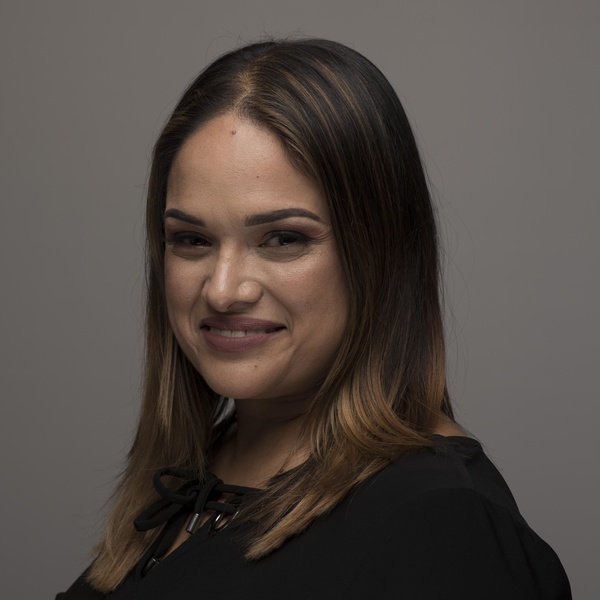 Engineering Leader in Search, Reporting & Insights
Location:
United States
| Time zone: Americas
I am a technology leader with 15+ years of experience in the financial, payments and tech industry. I started my career as a developer at CME group shortly after my first job out of college and grew into tech leadership. I decided to leave CME Group to pursue another role that would help me grow as a technology leader and expose me to a new culture and way of doing things. My experience at Braintree and Paypal has been amazing thus far.
I first joined Braintree as an engineering leader on their platform teams and about a year ago I moved over into product engineering to lead a reporting and search platform team.
In addition to my work experience in tech I can also speak to first generation college students and graduates. My experience as a first generation Latina college graduate has taught me many things and I feel like I must pay it forward. Mentorship and sponsorship is an area that is very important to me. There were a lot of things that made me successful in my career and I am happy to share my experiences, challenges and growth with other women.
Work Experience
Senior Engineering Manager at Braintree
Senior Engineering Manager - Platform Applications at Braintree
Responsible for leading 3 highly technical and motivated teams focused on solving difficult
problems in payments platform.
• Teams primarily responsible for::
• Providing product teams with highly available, compliant, secure and scalable relational data stores
as a simple to use, consistent service
• Building and maintaining tooling and components that enable us to offer streams as a service
(jobstreams, datastreams, eventstreams, kafka ecosystem) and help ensure that the gateway can
sustain its continued transaction volume growth by giving us visibility into its performance.
• Insuring the reliability, usability, and maintainability of the payments gateway (Java & Ruby on Rails)
Senior Director of Engineering and Execution at CME Group
Office of the CIO
Chosen by the CIO for highly visible leadership role within a newly created department focused on technology and talent execution leadership. In this role, I work alongside technology senior leadership in implementation of strategic programs for the technology division involving people & culture change and technology transformation.
Senior Director of Engineering and Execution at CME Group
Technology Management and Chief of Staff within Software Engineering
Assisted with continuous portfolio management, ongoing budget reviews, and projected cost in the future across the portfolio. Led a team of release managers and helped development teams adopt release management standards. Reported to the Managing Director of Software Engineering, supervised 3 teams, and oversaw a budget of $15M+.
✔ Led a team of 20 that focused on Release Management, Portfolio and Budgeting and Tech Compliance. ✔ Ensured the department stayed on budget and on-track with business initiatives we had committed to for the year. ✔ Helped maintain the strictest compliance with IT standards to keep our organization and our customers safe and protected.
Senior Director of Enterprise Server Platforms at CME Group
Led a team of 35 individuals and oversee the Windows and Linux server infrastructure that supported CME's business functions. Our server fleet was 10,000+ across 2 data centers and I reported to the Executive Director of Infrastructure and Operations.
✔ Hired top-performing system engineers and together we delivered across-the-board improvements. ✔ Led the transition to a Sun Model, achieved 90% reduction in production outages, and provided cross-training to avoid single-points-of-failure.
Diana's Portfolio
•IT project manager responsible for implementing a new trading system as part of a joint project between CME and BM&FBOVESPA. Project Management duties include travel to BM&FBOVESPA in Brazil for the coordination and execution of major milestones within the project such as production deployment, infrastructure tests, customer mocks, disaster recovery scenarios, high availability testing and production launches.
•Completed the application migration of the Globex Infrastructure to a new data center.
Responsibilities included:
-Coordinating the migration of 1000 servers and 20+ applications to a new data center covering 250,000 square feet
-Coordination across IT teams including UNIX, Database, Infrastructure, Windows Server Team, Tandem Tech Support, Storage Administration (SAN), Application Configuration Management, Production Support, Disaster Recovery, Business, Customer Account Management and Project management teams
-Implementation of a migration plan including QA testing, Linux Server, and Application Configuration, Database and Storage handoff, Customer Communication, Application Monitoring, Code Synchronization, Production Parallel, Disaster/Rollback Recovery, Risk Mitigation, Customer Mock Sessions and Launch