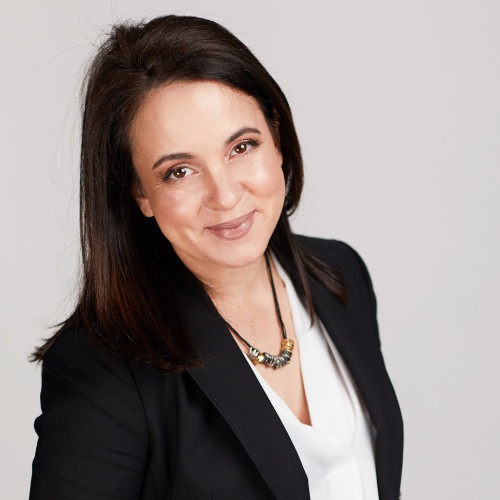 Dorit Oren Israeli
Mentor
Product Marketing Director at monday.com
Location:
Israel
| Time zone: Europe/Africa
At monday.com, I'm responsible to shape and drive our offering and go-to-market strategies, while working at the intersection of Sales, Product and Marketing. Among the rest, I gather and analyze market, customer, and competitive insights to create an effective market positioning strategy, develop sales enablement programs and collateral to drive pipeline and revenue.

At HP, I led the marketing of PrintOS, a powerful SaaS platform. I was responsible for strategy and planning (including positioning, messaging & budget), content marketing and the execution of go-to-market plans and demand generation initiatives (including digital campaigns, lead nurturing, social media & events), as well as public & analyst relations.

At DocuSign (formerly ARX) my role consisted of leveraging best-in-class marketing programs to generate high-impact demand, accelerating lead generation and brand awareness through innovative digital marketing campaigns and developing new sales tools, nurturing programs and various collateral pieces (product videos, customer facing presentations, brochures, landing pages, success stories and other assets).

Previously, I was the Marketing Manager responsible for the EMEA region. Organizing physical events across EU and Africa, executing webinars and online campaigns, generating new content, while conducting new and existing relationships with resellers.




Work Experience
Product Marketing Director at monday.com
Global Marketing Manager Workflow Solutions at HP
• Strategic Marketing- Develop marketing strategies, campaigns and initiatives across an integrated marketing mix to advance HP leadership position and promote various SaaS solutions. Collaborate with stakeholders across business units and regions to align strategy and execution.
• Product Marketing- Implement, monitor and evaluate marketing activities designed to create awareness, generate leads, maximize demand, increase apps' usage and boost adoption, leveraging new data and insights driven marketing models.
• Storytelling- Crafting stories that engage. Develop messaging and various content pieces and sales enablement tools, including collateral, success stories, web content, marketing campaigns, social media posts, videos, white papers and presentation decks to support seasonal marketing campaigns and new product introductions.