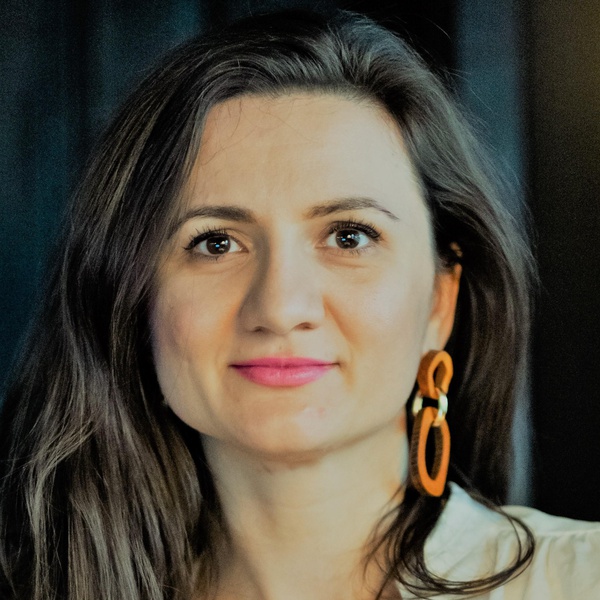 Entrepreneur | Compassionate Leadership | Business Developer
Location:
Romania
| Time zone: Europe/Africa
Expertise:
My experience comes from a variety of businesses: small and large enterprises growth, teams cross-functional leadership and development, sales, digital marketing strategies, financial investment, coaching.
About Me:
My name is Iulia, I have developed 3 businesses before starting my own. My success is based on the philosophy that everything is done with people and through people, that's why I have specialized over the years in helping people finding and growing their talents.
I love creating harmonious, healthy, and gender-balanced work environments therefore I am supporting entrepreneurs and leaders to discover the right mindset for creating them.
For more than a decade, I have been leading teams and organizations of different sizes while building great cultures based on nurturing creativity and innovation.
Work Experience
Entrepreneur at Beyond Business Srl
• Encouraging leaders and entrepreneurs in breaking old habits and choose unexplored paths to exceed expectations by creating healthy, harmonious, and gender-balanced work environments
• Consultancy in business development, operations, work procedures, and KPI, support in defining higher standards
• Start-up coaching
• Support adopting the mindset in the transition from employee to entrepreneur
Shared Services Center Manager at Koninklijke Rotra Groep
• Provided inspirational and strategic leadership, as well as overall direction for the commercial activities of the business
• Provided strategic recommendations and implemented semi digitalization and digitalization projects
• Supervised the design and continuous improvement of Shared Services Center processes within 2 system, 8 different departments
• Responsible for recruiting, interviewing, and selecting suitable candidates;
• Provided recommendations to improve management points on aspects such decisions being personnel or procedural.
• Effectively managed cross-function teams within the Group
• Managing operational costs
• Coordinating business operations
• Improving administration processes
Key Achievements
• Successfully developed a shared service center built within the Dutch group.
• Maximized business profitability by managing all aspects of the business in line with the strategic plan
• Created a system solution for keeping KPI's
Branch Manager at Atp Exodus Group
• Responsible for coordinating the sales division in 3 branches
• Developed sales, operational, and purchasing strategy to improve the profitability of the branches
• Evaluate and improved operations and FTEs performance.
• Managed and assessed budget plans and present costs to forecast trends and recommend changes. Key Achievements
• Effectively directed daily operations and established a customer-focused sales team to drive sales, client retention, and service levels.
• Ensured business objectives are achieved with the highest levels of integrity, compliance as well as employee engagement.


Sales & Operations Manager at Rad Proauto

• Charged with the sales operation, claims, technical identification of the customer orders, sales strategies, contract negotiations, hunting new European suppliers.
• Managed projects and delegated tasks for upper management to ensure on-time and under-budget project completion.
• Collected customer feedback and made process changes to build strong customer relationships
• Recruited and On-boarded new personnel and provided customer support training
• Managing operational costs and coordinating the business operation
• Designed strategies and set goals for growth
• Increased efficiency and performance by monitoring team member productivity and providing mentorship and coaching