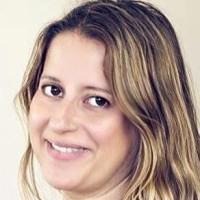 Engineering Manager - Innovative Architect - Analytical - Visionary
Location:
United States
| Time zone: Americas
A seasoned software architect with hands on background and more than 20 years of full software cycle development expertise taking products from conception to public release, providing architectural solutions and technical guidance/coaching to engineers along the way. Expert agile leader and high performant team builder with experience leading regional and global agile teams. Intentional self-starter with strong leadership and coaching skills. Quick to deal with blockers and smart risk taker. Deep technical, project and people management skills useful for running engineering and consulting teams, solving system integration challenges, and participating in pre- and post-sales delivery activities. Strategic, rapidly absorbs complex concepts and enjoys creating alternative ways to solve problems. She has the ability to balance business acumen and technical competency by understanding and addressing customer challenges. With proven communication skills to deliver complex technical information to audiences with a broad range of knowledge and experience.
Work Experience
Software Engineering Manager at Outreach
Leading the Server Platform Team. Throttling, Search, AAAA, Customer Extensions and Onboarding Services. Technologies: ElasticSearch, RabbitMQ, Kafka, Redis, MySQL, Ruby, Elixir, Go, Node.js, AWS, Kubernetes, Docker.
Software Engineering Manager at Outreach
Customer on-boarding automation, governance, UserSettings. Technologies, tools and frameworks: GitHub, Jira, Confluence, Node.js, SQS, Dynamo, MySQL, React.js.
Software Engineer at Microsoft
Design and implementation of Bing rich answer full stack on Desktop, Tablet and Mobile devices, using technologies like HTML5, Azure WebServices, SQLServer, ElasticSearch, Kibana and NoSQL proprietary database.
Previously worked on design and implementation of a feedback triage tool for BingMaps desktop and Web apps. Technologies: C#, NoSQL, ElasticSearch, Azure WebServices.
Software Engineer at Microsoft
Bing Engineering Fundamentals team. Designed and implemented a continuous integration tool for Bing infrastructure.