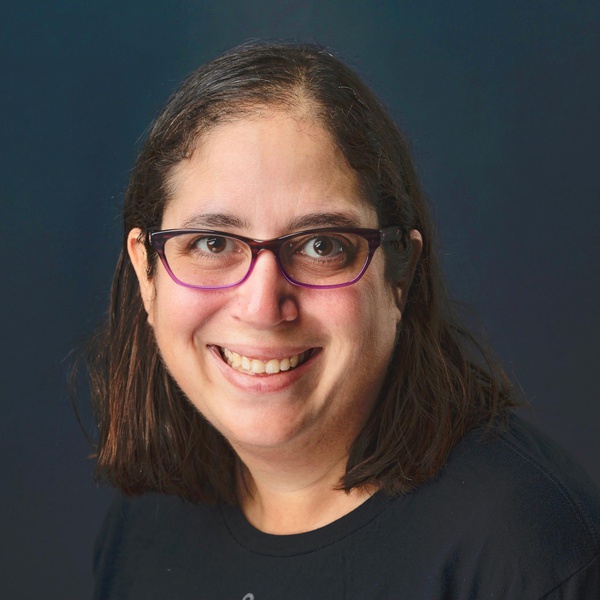 Sr Platform Engineering Director and Diversity & Inclusion Lead at Tile
Location:
United States
| Time zone: Americas
As an award-winning, Sr Director of Product and Platform Engineering I have an extensive background with progressive roles leading and supporting the creation of innovative, consumer facing products, improving product and brand performance in global markets while generating millions in new business revenue for global companies.

Throughout my career, my analytical skills as an engineer have combined with my passion to create a world where technology can empower everyone to thrive, championing the customer. This drive for tech began when I got my first computer at age 5, a Commodore 64. I learned to code in 3 months at a boot camp after college and the love affair began.

My leadership style is empowering and collaborative, bringing others along through communicating technical solutions clearly and easily, even for non-techies. I provide mentoring and lead all diversity and inclusion efforts, demonstrated by founding Women@Siri and launching the Tile mentorship program, which gained 67% participation. To learn more about my experience as a product engineer, contact me at jossie@starbug.org.
Want to learn more? Check out Q&As hosted:
Work Experience
Sr Platform Engineering Director at Tile
Consultant at Self-employed
Siri Domains Engineering Manager at Apple
I lead the team that builds Siri's features for media, music and sports -- basically all entertainment. My team is responsible for the server code that drives the Siri experiences across Apple's most successful products - iPhone, iPad, Apple Watch, Apple TV, and CarPlay.
Director of Engineering at Zynga
Engineering director of the Zynga Ad Platform team. I manage a team of approximately 10 engineers who work on all portions of our internal ad platform. We serve both third-party and direct ads through native iOS, Android and Unity SDKs. Our ad engine allows targeting content to specific users based on our demographics data. We also have an internal ad portal to create and manage ad campaigns. We serve around 2 billion requests a day through our ad engine. I work closely with our cross promotion, direct sales, and ad sales business teams to ensure their requests are being implemented and prioritized. I also help manage incoming requests from game teams related to ads integrations/concerns.
Principal Software Engineer at Zynga
Architecting new large scale services using AWS stack and redis. Helping support existing services which provide the backend infrastructure for all of our current games. Existing services utilize multiple technologies such as Python, Java, Go, PHP for languages and Redis, Membase and Dynamo DB for storage. Working on company wide initiatives including email marketing.
Director of Engineering, Serve Platform at American Express
Director of Technology for the API layers of the Serve Platform. In charge of the Interactive Voice Response API team which serves all voice response for Serve customers, the new Open API team which creates a unified OAuth based API that allows internal and external customers to authenticate with the Serve platform and retrieve customer data, and also the Mobile Service Layer which provides the business logic for both the iOS and Android applications.
Driving the agile transformation for my teams and bringing in existing agile experience to improve processes and efficiency.
Helping improve the Serve hiring practices and bring them up to par with industry hiring standards.
Senior Software Engineer at Shiver Entertainment
We are a group of experienced industry veterans on a mission to make the world's best free-to-play games and build a great company while we're at it. We're well fed – we've partnered with Nexon, the world leader in free-to-play, as part of a strategic multi-year, multi-product alliance and investment.
Software engineer at NetApp
Project lead and developer for Protection Manager, an enterprise level storage management solution. Development work focused on the NetApp Management Console, which is the Java Swing based user interface for Protection Manager.
Web Engineer at Sun Microsystems
Technical lead for the Java downloads team. Managed and maintained the download web application for Java releases.
Software Engineer at Rearden Commerce
Member of the User Interface team. Created multiple front ends for a web services procurement application in Java, JSP, HTML, and JavaScript. Developed the Palm PQA, RIM, and WAP mobile applications.
Web Application Developer at Yopa.com
Developed front-end applications for the company's alert notification platform using Broadvision, server-side Javascript and HTML.
Consultant at PricewaterhouseCoopers