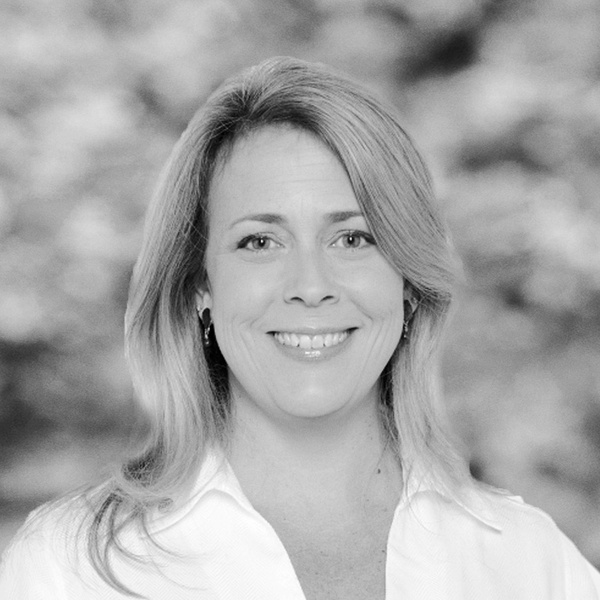 Living my Mission: Inspiring and Enabling Leaders
Location:
United States
| Time zone: Americas
My passion in life is inspiring and enabling others to realize their dreams. It is as simple as applying the formula: Express + Engage + Execute + Emotional Qualities.
I learned this through my 30 years of experience working in large and small corporations, across numerous functions, with outstanding leaders, supporting my advancement to the C-suite and horrific managers that created toxic cultures. My story has created the foundation for my business, E Equals Why.
Working remotely and managing teams globally for over 20 years.
Humbled by the number of employees that would recommend others to work for or with me
Hitting the proverbial glass ceiling: named the successor for 3 roles and never asked to interview when vacated.
Workplace harassment, resulting in me and 3 other females (team of 10) resigning on the same day.
Driving numerous restructures, some positive, i.e. M&A, and some challenging, i.e. workforce reductions.
Siting at the executive table, balancing the need to deliver shareholder results and care for the people.
My experience has taught me that the key element for success is strong leadership that is rooted in people. And thus, why I built E Equals Why, to help nurture great leaders and eradicate poor managers. We have built an E3 Methodology: Express | Engage |Execute to help deliver outcomes, along with the E3 Emotional Toolkit to foster nurturing capabilities, aiding leaders to connect to the hearts of their people and improve the experience for all.
Work Experience
E Equals Why is committed to inspiring great leaders and enabling them through the E3 leadership methodology. E3 Leaders optimize their team's performance and create a competitive advantage for their organization. An E3 Enterprise will create a virtuous cycle of engaged employees and happy customers which results in strong business results. Take care of your employees and the rest will be taken care of.
Engagements have included: Interim roles as Chief People Officer and VP Customer Experience, Executive Coaching, Team Building Facilitation, Motivational Speaking
Chief People Officer at Data Intensity
I am passionate in my belief that employee engagement is key to any successful change agenda. Looking forward to further delivering on our company goals - Happy People + Happy Customers = Great Results. Responsible for General HR, Talent Management, Performance Management, Program Management, and Communications.
Projects Included:
* Employee Engagement Improvements
- Crafted, executed, measured and improved EE through Surveys and Programs
- Designed Rewards and Recognition programs; including compensation models
- Facilitated Diversity and Inclusion Sessions
- Designed and oversaw Mentor program for top performers
- Workshop Facilitation to improve engagement in India
* Leadership Coaching
- Developed and Delivered Leadership Training Program
- C Level Coaching / Mentoring
* Talent Management
- Improved Diversity metrics in recruiting process
- Oversaw hiring initiatives to drive growth; including redesigning job structures; descriptions
Senior Vice President Business Operations at Data Intensity
Partnered with the CEO, responsible for leading the business strategy and execution of a private equity-owned company. Integrated 5 acquisitions by defining a global vision/mission/values/brand, redesigned the organization for success, established a dashboard to measure success, and set up the projects to establish a strong foundation for growth across people, processes, and systems. As employee engagement is key to a successful change program; responsible for attracting, retaining, and growing top talent within the organization.
Sr. Director, Software Support Sales Strategy and Operations at Hewlett Packard Enterprise
Provided executive leadership and direction to an organization of more than 250 professionals establishing goals and evaluating performance. Administered organization financials monitoring the success of this multi-billion business with responsibilities including budgeting, forecasting, quota management, contract administration, and reporting.
Tasked with driving global strategic growth across the software support revenue stream, the centralization of sales operations improved sales productivity through optimizing tools, processes, and operational procedures and alignment with the Business Units, Direct Sales and Channels resulted in an improved renewal rate >5%.
Managed a SaaS Renewals Sales team exceeding budget quarter over quarter.
HP Software, Product Business Strategy and Operations at Hewlett-Packard
Chief of Staff for this 1300-person organization responsible for generating annual sales of $2+ billion. Executed business strategy as well as providing project oversight, governance, meeting cadence, and internal and external organization communications. Aligned the go-to-market business plans with regional sales and marketing teams focusing efforts on competitive differentiation. Key accomplishments included improvements of 20% customer satisfaction and 12.5% employee engagement.