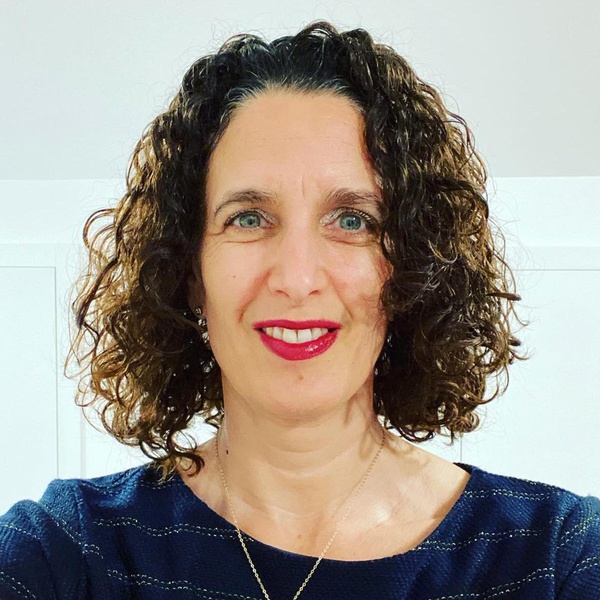 Director of Engineering | People Leadership | Mentor
Location:
Israel
| Time zone: Europe/Africa
Expertise:
My specialties include: scaling teams (I have scaled teams of 6 to organizations of ~50), building great engineering culture, managing remote teams, managing conflicts, persuasion, and influence on leadership and peers, handling crises and challenging situations.
About Me:
My name is Limor, and I am a woman who has led tech teams at Digital Ocean, Oracle, VMWare, and Sun Microsystems. My passion is helping women succeed in the tech industry. To do this, I've focused on mentoring engineering managers for the past three years. It's been beyond rewarding for me as well as my mentees.
I love working with people. My passion is working with excellent software engineering teams building amazing products customers love.
For more than ten years, I have been leading teams and organizations of different sizes while building a great culture, innovating, and shipping products. I enjoy helping engineers grow both their technical abilities as well as their communication and collaboration skills.
Want to learn more? Check out the 30-minute Q&A hosted: Office Hours: The Power Of Mentoring During Times Of Crisis
Work Experience
Director of Mentorship Program at PowerToFly
My mission is to help women grow their careers.
Based on my experience, as well as research, mentorship is the best way to help women succeed and grow in their current roles as well as advance to the next level in their careers.
Therefore I teamed up with PowerToFly to create a new mentorship program aimed at women, lead by women
If you are a successful woman leader in tech and interested in becoming a mentor, please contact me!
Director, Cloud Compute at DigitalOcean
Responsible for the entire compute stack and products.
The compute engineering organization is working on improving the performance and reliability of Droplets as well as developing new compute products such as our managed Kubernetes offering (DOKS).
• Scaled the compute organization from 20 to 45 people team. I hired new managers and built the org according to the focus areas (products or expertise). (Droplet, K8S, Kernel, Performance, Systems, Orchestration)
• Initiated and partnered with PowerToFly - hiring more women is my passion. We have formed strong relationships with PowerToFly. Already done a webinar and a Chat & Learn with them. Both have created much momentum. Increased Digital Ocean brand and added ~500 women candidates to our pipeline.
• Initiated Compute Architecture Working Group – that is a team of Sr technical leads in my org that are meeting weekly to discuss current and future architecture changes. We already met twice for face to face focused architecture discussions. That improved the relationship between teams and also initiated future architecture work.
• Volunteered to lead the company Architecture Working Group, where I facilitate discussions and help to bring teams together.
• Formed a sub-working group to work on test flakiness that is impacting our engineering productivity. That group is working on improving that across the company.
Engineering Manager Cloud Compute at DigitalOcean
Managing compute software engineering teams, responsible for the company's compute product, Droplet, underlying backend software.
Compute Software Engineers are responsible for the scale, scheduling, performance and event processing of the Droplet product across the DigitalOcean cloud.
• Scaled the compute engineering team from a single team to multiple teams with different areas of expertise (Hypervisor, Scheduler, Event processing)
• Changed the hiring process in order to better asses engineering skills and find the right talent.
• Changed a single Uber job description to multiple job descriptions to better focus on the right talent for each team, doubled the size of the compute engineering team.
• Created partnership with product to address the vision of the company and aligned priorities.
• Improved overall scalability, performance and reliability of compute.
Senior Software Engineering Manager at VMware
Managing a group of software engineers responsible for the development of core components of the vRealize Operations Manager product (http://www.vmware.com/products/vrealize-operations)
Working closely with product management in order to enhance the product, I am always interested in hearing our customer's pains and make sure our product improves to help customers solving their problems and making their life easier.
Working closely with other software development groups in VMware across the globe as we have multiple teams that need to collaborate and integrate together.
• Building and leading teams of software engineers responsible for the design and development of critical product components.
• Providing teams with prioritization and balancing between features to quality and stability of the product.
• Proactively working with product management and product owners to understand requirements and improve the product in order to increase product adoption in the market.
• Attending customer calls and working closely with support teams, to understand customer's issues and requests.
Senior Software Engineering Manager at Quantum
Managing a group of several remote and local software engineering teams, responsible for the development of multiple products such as
Quantum DXi product line user interface,
Quantum vision, and a DXi sizing tool to be used by sales for sizing accurately customer backup solution.
Working closely with product management in order to enhance the product, increase product revenues and penetrate to new markets especially virtualization, Cloud and SaaS.
Working closely with other software development groups in Quantum to enhance products integration and enhance Quantum solution offerings.
• Working with different DXi development teams pushing for defining an API for DXi core component thus removing dependencies between the GUI to the DXi core components.
• Pushing for migration from legacy DXi GUI to modern ExtJS GUI with well defined Java Restful web services layer, to provide better user experience and clear separation between presentation to business logic.
• Proactively pushed for clear roadmap of the vision product and suggested feature set and release dates
• Changed working processes by convincing management to hire an HFE, and drive Product requirements by use cases and wireframes
• Diverted product focus to Cloud and Virtualization (delivery as an OVF), scalability to support virtual appliances and Cloud Backup and Recovery as a Service customers