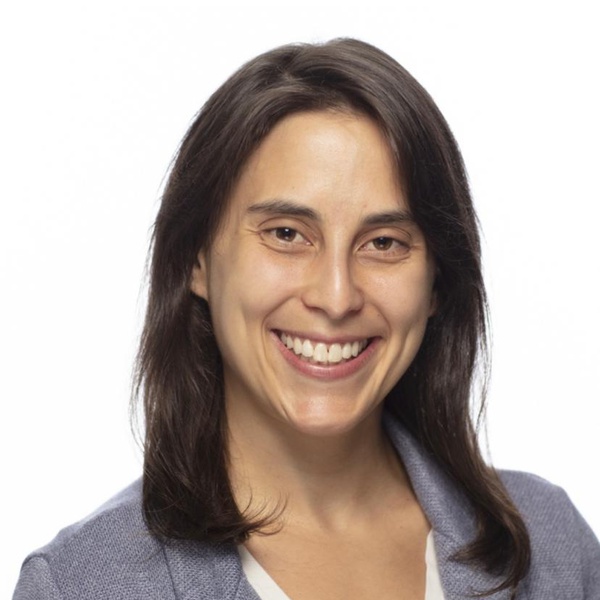 VP, Innovation and Digital Growth @Hana
Location:
United States
| Time zone: Americas
Expertise:
I am a digital product leader with over 13 years of experience across client services and product management, bringing a focus on client needs and expectations to guide roadmap planning and overall strategy. My specialties include mentoring product teams and aspiring product managers, remote/distributed team management and leadership, communicating across functions and stakeholders and managing conflicts.
About Me:

My name is Marisa and I am a digital product leader who loves exploring New York City. I enjoy meeting new people with diverse roles and backgrounds, and am energized by the opportunity to mentor others. I began my career in customer support and account management, and segued from beta product rollouts on the client side to full product management and overall company strategy. I have worked across B2B, B2C, and B2B2C orgs, including multi-sided marketplaces. I help product managers to engage with their stakeholders internally and externally, to elevate their EQ toward making better product decisions.

Want to learn more? Check out 30-minute Q&As hosted:
Work Experience
VP & Global Head, Innovation and Digital Growth at Hana
VP and Global Head, Innovation & Digital Growth, Feb 2020-Present
VP and Global Head, Product and Experience Innovation, Mar 2019-Jan 2020
Interim VP and Global Head of Product, Mar 2019-Aug 2019
Head of Customer Experience at Rally
Captain of winning team at MD5 (DoD)-sponsored hackathon. Developed concept for urban evacuation platform.
- Owned strategy, roadmap, and execution for rider product, partner product, and internal tool development for seed stage mobility start-up
- Built team of three product designers and managed them along with six shared developer resources, optimizing the design-development workflow for the Rally website and apps across five global locations
- Introduced and implemented Kanban to increase efficiency and transparency across teams
- Integrated user testing into the product development cycle to validate prototypes before going to market, beginning with 12 testers over two weeks to optimize the search-to-booking flow
- Launched new My Account interface, including self-service ride management and a new dashboard to deliver real-time trip and booking insights to partners
- Drove process automation and optimization to reduce human error and scale operations across departments, including strategic product development on internal administration system and the rollout of the first system documentation for all internal stakeholders
- Overhauled customer journey with new messaging protocol for event day and new email templates to enhance the booked rider experience
- Managed, trained, and grew the Customer Experience (CX) team to double its size, with 100% retention
Consultant & Advisor - Product, Sales, Marketing at Envairo

- Sourced, connected with, and pitched to strategic investors for pre-seed prop-tech startup
- Built pipeline from $0 to $3M in potential revenue, owning all process, outreach, CRM selection and setup
- Owned all marketing efforts including the website, SEO, SEM, and social strategy

Acquired by SAP in 2017.
Led strategy and execution for the entire Gigya platform by a team of 15 product managers, UI/UX designers, technical writers, and engineers across the US and Tel Aviv.
Nov 2014 - Jun 2017: Vice President, Product
Sep 2012 - Nov 2014: Director, Product Strategy
Feb 2012 - Aug 2012: Senior Manager, Product Strategy
Jan 2011 - Jan 2012: Client Services Manager
Owned client and international agency relationships for enterprise accounts totaling over $180M in annual ad spend for search, display, and social marketing. Managed a 20-member offshore support team.
Jan 2010 - Jan 2011: Account Manager
Jul 2008 - Dec 2009: Search Marketing Specialist
Ran operations for platform technology providing inventory management, online booking, and customer service for small travel and leisure companies (sellers) across the US . Managed seller relationships and supervised a call center of 20 customer service representatives.