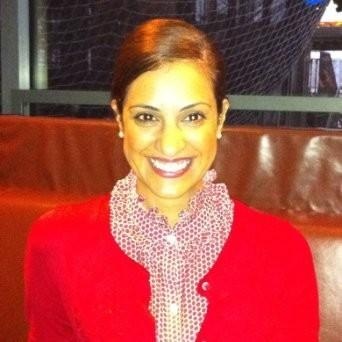 VP, Digital Product & Project Management
Location:
United States
| Time zone: Americas
Passionate product/ project management leader with over 10+ years of experience in publishing, news, pharmaceutical and music industries. Specializations include, efficient onboarding, people management, mentorship, executive presence development, performance management, process improvement, and emotional intelligence skills development. I've successfully led product and project management teams augmenting overall productivity by at least 2X within the first year of leadership. In addition, I've used a "product mindset" methodology to achieve cross-team alignment across various key strategic initiatives and create innovative yearly strategic roadmaps.
Specialties: Product Management, Project Management, Portfolio Management, Process Improvements, Human Capital Development, Team Transformation, Professional Mentoring, Strategic Roadmapping
Work Experience
VP, Digital Product & Project Management at ASCAP
Successful strategic leadership for 40+ product launches, including two key, multi-year US & International initiatives focused on creating transparency regarding musical works & music recording data in accordance with legislative mandates & industry needs.
Authored & executed a successful Human Capital Development Program resulting in 90% of the team (product managers, project managers, US, design) functioning within the "top performer range." Implementation of new process improvements & a SmartSheet based portfolio management program resulted in 2X improvement of overall productivity/ throughput across the department within the first year of implementation. Completed & executed a comprehensive department analysis & professional engagement program resulting in 2X productivity & general performance gains across the product, project & design teams. In 2021, the Product Team was able to successfully complete almost most of its targeted primary strategic goals and various stretch goals by Q2. Cross- team collaboration with parents such as technology resulted in the deployment of all targeted roadmap items and additional high visibility strategic projects as well.
AVP, Digital Product & Project Management at ASCAP
Hired to select, develop, and support product and project management teams that deliver innovative digital products using elevated product/ project management methodologies. Lead teams and stakeholders to define product strategies and roadmaps which align with organization wide goals. Collaborate and influence senior leader, product managers, project managers and designers to ensure successful product strategies and product feature launches.
Senior Director, Digital Products at ASCAP
GM for Essence.com & People en Espanol at Time Inc.
Hired to create strategic roadmap to propel content production, site traffic, and revenues. Vetted existing technologies and recommended/implemented several technology solutions including upgrade to GitHub web service, CMS upgrade to DCMS, WordPress migration, HTTPS and page compression upgrades, whitelist security, and Tellium. Managed cross-functional teams of developers, product managers, designers, and editors.
Budgets: $5M to $20M; Staff: 10
Vice President of Product Development & Technology at Savoteur (formerly Daily Secret)
Recruited to create processes for assessing technical bottlenecks and recommending solutions to support long-term growth. Owned product roadmap; made product pivots and implemented more responsive design. Staff: 10