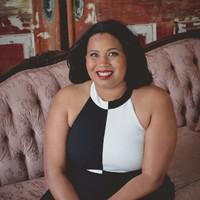 Diversity and Inclusion Strategist| Leadership Training | ERG Development
Location:
United States
| Time zone: Americas
Diversity Equity and Inclusion work can feel overwhelming, but at Johnson Squared Consulting, we work to make it easy. I am the Co-Founder and Learning and Development Partner with Johnson Squared, and we take an inclusion-first approach to our work and customize all of our services to avoid a "check the box" feeling that employees can spot a mile away.

We meet our clients where they are. Whether they have a DEI director or committee that needs support on their rollout with programs, if they need someone to design surveys to see how employees feel about equity and inclusion, or if they need customized workshops for their leadership team or their entire staff. Regardless of the need, we work to identify the best ways to support the company's DEI initiatives and make those goals a reality.

Along with being a leader in the DEI space, I also run a career service company, My Interview Buddy that helps people prepare for interviews, and helps businesses create dynamic LinkedIn profiles for their sales teams.

When I'm not working, you can find me enjoying an action movie, learning the ukulele and building lego masterpieces with my 1st grader.


Work Experience
Johnson Squared was dreamt up by two sisters, Jade and Noelle Johnson. Both women felt the Diversity, Equity & Inclusion space could benefit from straighter-talk, more targeted solutions, and deeper-dives into cultural nuances. They created Johnson Squared for companies and professionals that are serious about real change. The ideal Johnson Squared partner understands that equitable ecosystems are groomed and cultivated into being through sound strategy – not one-size fits all workshops. While needs may differ, this firm wants the same bottom line as all of its valued clients: a more equitable and profitable tomorrow – together.
Our services include:
Workshops
Mediation
ERG and DEI Committee Support
DEI Consultation
Internal and External Communication Support
Websites audits and more
Career Director/ Founder at My Interview Buddy
My Interview Buddy is a career services resource to help job seekers and career transitioners find jobs that they love. Our team is built up with recruiters, career coaches, and hiring managers who work with our clients on the tools they need. We do this with resume, cover letter, and LinkedIn services and provide career and interview coaching.
We also work with businesses, offering our services as outplacement services and offer workshops as well. We believe that interviewing and job transitioning is really easier with a buddy.
Career Success Coach at NexGenT
Executive Assistant at The Future of Privacy Forum
Served as the Executive Assistant to the Chief Executive Officer of the Future of Privacy Forum.
Directed the onboarding of new staff.
Trained staff on current software in classroom and one-on-one settings.
Managed multiple events, travel and office management.
Scheduled the FPF's Salesforce Administrator.
Membership Specialist & Salesforce Administrator at CompTIA
Assisted and administrated membership and federal policy teams through database management on Salesforce and iMIS computer software programs.
Provided executive level support to the Vice President of Member Relations.
Managed multiple calendars and projects on an ad hoc basis.
Scheduled meetings and conference calls for multiple team members throughout the work day.
Assisted with member outreach and engagement throughout company.
see less