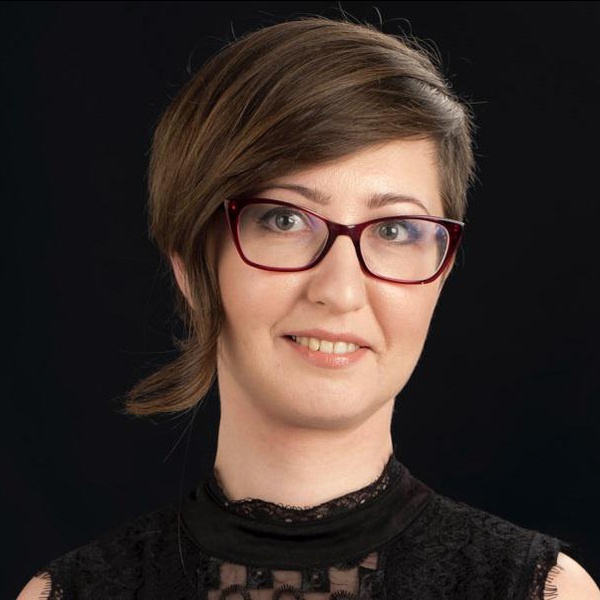 Companies hire Communication and Leadership Coach to empower their managers, develop new level of communication, discover confli
Location:
Israel
| Time zone: Europe/Africa
I am a PERFORMANCE & LEADERSHIP TRAINER. With 10-years of learning, discovering and developing the knowledge of the leadership space, and during the last 3 years as a full time job. I am combination of soft and hard skills, before starting to be a full time PERFORMANCE & LEADERSHIP TRAINER, I was working as Data Analyst and Data Scientist for 10 years in Global Financial Portal , Social Media Gaming Start-up, Retail Customer Club, Dairy Products Factory. Tech companies hire me to empower their managers, develop new levels of communication, discover conflicts and stress patterns, learn what are the ingredients to cook team motivation & engagement. "Raya has been my coach for almost a year. So Honest, Strait, Tough and Laser Sharp. For each and every coaching session I get clarity and ease, I'm free to see and to discover what's available in any situation, what is the next step to grow, what is the next level to reach. Out of Raya's absolute commitment, she is a stable stand for my authentic being, effectiveness and success." Alexander Khalifer, SW Engineer, Start-up owner. WANT TO CONNECT? Message me here on LinkedIn, I am responding very fast. WHAT I AM UP TO: ► Short/long processes of leadership and communication transformational coaching. Solving the challenges that lift employee + manager + organization. ► Lectures and workshops: Leadership, De-stress, Conflict Management. (more information https://www.rayabelinsky.com). ► Feminine and Masculine Energy Balance workshops and course (more information https://www.rayabelinsky.com/femininity) WHAT MAKES ME UNIQUE? ► Combination of hard skills experience (10 years as data analyst) + soft skills experience (10 years as communication coach). Combination of psychology and data understanding. ► Explaining psychology processes with algorithms and formulas, very structured processes. ► I am using/living all the techniques I am teaching/coaching. ► Incredible ability of active listening. ► Coaching with joy and humor to create a positive transformational process.
Work Experience
Leadership Coach at GrowthSpace
Online 1-on 1 coaching to create mensurable transformation.
Working with Tech companies (like Intel, Check Point, EY, Deloitte, Mccan, Taboola, Radware).
Career Specialist at Jobplanner
Career Counseling and Coaching for professionals and individuals experiencing a career transition and looking to improve their job fit, job performance, and develop their career path.
Leading career coaching processes and workshops
● Career Orientation
● Goal and Milestone Setting
● CV Writing / Cover Letter Writing English / LinkedIn account optimization.
● Interview Practice.
PERFORMANCE & LEADERSHIP TRAINER at RB Consulting worldwide
Building company leadership culture.
Maintaining team motivation.
Developing personal communication and listening skills.
Organizational Psychoanalysis.
Course Facilitator & Communication and Leadership Coach at Landmark
● Build capabilities for leading global, high-performing teams across job functions
● Apply knowledge through an intensive business strategy simulation that challenges conventional business wisdom and builds leadership skills in communication.
● Ensure the successful transfer of new skills into your professional life.
● Train you to coach your team members to higher performance throw grow the motivation.

Communication and Leadership Coach at Landmark
Coach people develop ability to organize and lead teams to produce results with communication.
Data Scientist, Data Analyst, Gaming Analyst, Project Manager at AD-TECH
RESEARCH AND DATA ANALYSIS EXPERT
Freelance
Dec 2018 – Dec 2020 2 yrs
* Data analysis, creation statistical and business indicators, KPI's, building dashboards
* Product Market Research - Interviews (either by Zoom or face-to-face, using Jobs To Be Done deep interview techniques), Surveys, competitors analysis and possibilities for partnership.
DATA SCIENTIST AND PROJECT MANAGER
Investing.com
Dec 2016 – Dec 2018 (2 yrs 1 m)
Lead, manage and mentor a team of 3 people in developing Personal Loans Site in USA/Europe.
Building LTV model, profit acquisition model, prediction models, marketing - revenue model, customer churn model.
Using Python for the analysis of user behavior and visualizing the results.
Managing project of LTV model automatic calculation in QlikView.
Responsible and managing all A/B tests running and analyzing in the company.
DATA ANALYST AND PROJECT MANAGER
Lucky Fish Games
Jun 2014 – Nov 2016 (2 yrs 6 m)
Created automatic daily KPI's reports for managers. Delivered in the flexible schedule.
Responsible for new big data platform emplimitation. Responsible for all tables and reports specification. Design, build, launch and support new reports and dashboards.
Game economy balancing analyze, tests, strategies.
AB Testing - research, collection, analyze, implementation.
Working with Product, Marketing and R&D teams to reach actionable recommendations and decisions.
DATA ANALYST
Alon-Group
Oct 2012 – Jun 2014 (1 yr 9 m)
Responsible for building strategic solutions based on performance analysis and optimization in various areas related to customers activities.
• Managing a team of workers in BI solutions.
• Building customer segmentation by using R.
• Creating customer personalization models.
• Analyzing campaigns, testing results.
• Developing support reports and dashboards for different business needs
MARKETING ANALYST
Milco, CBC Group
Oct 2011 – Oct 2012 (1 yr 1 m)
FINANCIAL ANALYST / COST ACCOUNTANT
Polymer Logistics
Feb 2009 – Oct 2011 (2 yrs 9 m)