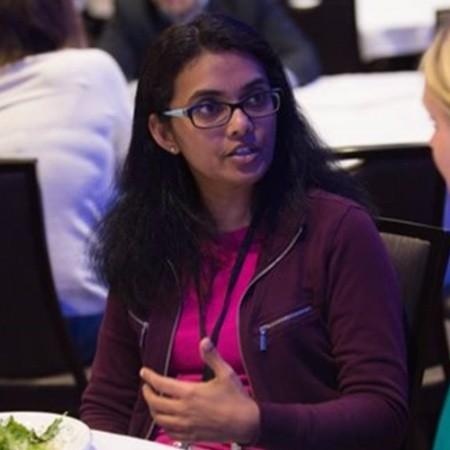 Principal Group Engineering Manager - AI
Location:
India
| Time zone: Asia/Pacific
Development Manager with strong technical and team building skills with over 18+ years of successful shipping of software products and software services for big fortune 500 companies.
Specialties: Prototyping, Proofs, Foundations, Architecture, Design, Clarification, Effective engineering process, Dev leadership, Text Mining, Natural Language Processing, Data Mining, Artificial Intelligence, Incubation, Lead Development team, Search technologies
Work Experience
Principal Group Engineering Manager - AI for M365 at Microsoft
Leading the AI effort for office M365 services
Principal Software Engineering Manager at Microsoft [ Skype Teams, Skype Messaging]
Leading the Skype Search and Inference platform for Skype Teams and Skype products specializing in Information Retrieval, Deep Learning, Knowledge Systems and Semantic Search at scale
Principal Software Engineering Manager at Microsoft [Commerce Platform ]
Microsoft Commerce Platform
Leading the software development for Microsoft Commerce Payment Insights, Charge Back, Dispute Management and Recon system.

Principal Software Engineering Manager at Microsoft [Bing Search]
Bing Search
Lead Contextual Search platform[Office Inline Insight] with deep intent understanding. Architected the offline mining of data needed for contextual query understanding and run-time stack required for serving context-aware search. The contextual search service is integrated into Office Word online product.
Lead the Architecture, design of projects in Bing specializing in Temporal Data Mining and Text data Mining. Created an agile development process for efficient execution. Developed and designed sophisticated cloud-based inference engine with isolation sandbox for inference.
Lead the design and development of NoSQL based Graph Database development. Created a custom index development for graph traversal and mining. Designed a garage project for Spatio-temporal indexing.
Development Manager: Lead the team to develop Microsoft Licensing System rules engine and SOA based content aggregation system.
Live.com: Lead the dev team to develop Live Guides product that is a keyword categorization based search system with results dynamically organized based on relevance.
Bing.com: Lead the software development of Related search and Instant Answer platform.
MSN: Lead the development team in core content publishing platform.

Functions: consultant, senior consultant, service
Industry: computer software
Functions: principal, principal engineer, engineer
Industry: information technology and services
Functions: software engineer, senior software engineer, software, senior software, engineer
Industry: information technology and services
Functions: software engineer, software, engineer
Industry: information technology and services
Functions: software engineer, software, engineer
Industry: computer software
Functions: software engineer, software, engineer
Industry: computer software
Functions: software engineer, senior software engineer, software, senior software, engineer
Industry: information technology and services
Functions: software engineer, software, engineer
Industry: information technology and services
Functions: consultant, senior consultant, service
Industry: computer software
Functions: principal, principal engineer, engineer
Industry: information technology and services