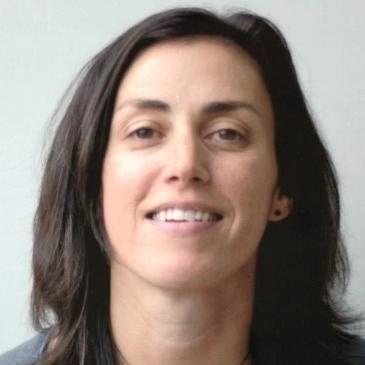 Technical Management, Product Strategy, People Leader
Location:
United States
| Time zone: Americas
Hi, I'm Shannon and I've been in the software industry for over 15 years! I've been a Software Developer, an Engineering Manager, and most recently a Director of Program Management. My focus has been in games, media, and Virtual Reality. I have extensive experience in taking projects through the entire project life cycle from requirements analysis, design, development, release & configuration management, QA/validation, product release/shipping and maintenance.
I'm passionate about helping others grow in their career and realize their dreams. Being on team where we can use technology to build something amazing is a very special thing and I'm happiest when I'm doing that!
My expertise includes:
Project management, program management, business analysis, and process design
Technical Product Management
Managing backlogs, setting prioritization, Agile/Scrum
QA testing, tracking and regression, UAT
Requirements Gathering and Documentation
Working with cross-functional and remote teams
Maintain an eye on business analytics for future growth
Work Experience
Director of Software Development at Presence Labs
Founding member of Presence Labs, a start-up focused on bleeding edge VR products.
Built the engineering team from the ground up. Worked with CEO and Business Development leadership to define strategy and content. Shipped applications on mobile and desktop VR platforms including GearVR, Daydream, and Rift.

Technology Consultant at Shanzam Consulting
Consulted for startups and a few individuals in various phases of their business cycle. Provided advice for technical direction based on business needs. Completed hiring cycles for web-developers and back-end infrastructure engineers for start-ups.
Software Development Manager III at DoubleDown Interactive
Built and mentored a team of 12+ developers responsible for client development for the largest online Casino to date. Oversaw development of web client site and developed solution to implement cross-consumption of web and mobile content into desktop web client. Lead diverse teams from China, Reno, and Seattle to implement a large-scale Slot solution that allowed for easy digestion of multiple titles from different companies, ultimately bringing in millions of dollars in revenue over the course of the first year.
Software Engineer at DoubleDown Interactive
Engineered solutions for online gaming content such as Poker, Slots and slots machines, and main user engagement. Worked with a small team to standardize solutions and streamline development process. Architected legacy solutions into updated modular systems.
Director of Engineering at Spiral9, Inc.
Hired and mentored a team of 5-9 developers in diverse projects that focused on interactive TV and connected Set top boxes for TV. This small company developed projects for clients that included Tivo, Cisco, and Adobe. Developed in-house standards, reviewed code and provided feedback when necessary. Developed technical and functional specifications for projects. Architected and co-architected software design of all projects including Adobe AIR for TV SDK, Cisco "Future of Video" proof-of-concepts and sales tools.