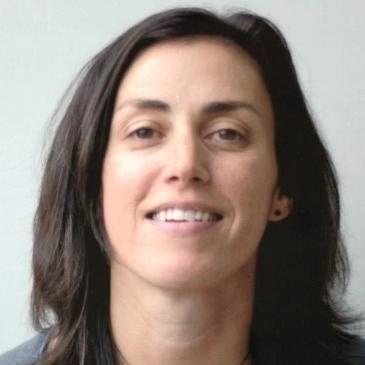 VP Engineering at Flowplay
Location:
United States
| Time zone: Americas
I'm a software development professional with strengths in leading product teams, liaising with engineers, and collaborating with business leaders to transform product statements into working solutions. I lead and collaborate cross-functionally to determine the best technical implementation methods and schedules. I have a proven track record of multiple product launches. My success is driven by the ability to communicate complicated technical ideas to non-technical audiences. I am passionate about building amazing things using new technologies.
Work Experience
VP of Engineering at FlowPlay
Seattle, Washington, United States
Building immersive worlds and massive multiplayer games such as 7 Seas Casino, Casino World, Vegas World and Live Game Night featuring integrated play on the Zoom platform.
Senior Technical Program Manager at Stellar Development Foundation
Stellar Development Foundation is a non-profit organization supporting the development and growth of the Stellar network.
* Implemented a cross-team process with the goal of advancing discussion and prioritizing engineering projects.
* Partnered with the Product team to expand and implement external-facing development tools, increasing the ease for external developers to participate in the Stellar network. This included creating test tools and suites, documentation, and code examples.
* Implemented new project processes and standards to increase engineering team productivity
* Partnered with the Business Development team to onboard new partners and projects into the Stellar network, including cross-border payments and remittances, issuing tokens, and exploring options with CBDCs
Director Of Program Management at High Fidelity, Inc.
Seattle, Washington
* Established the Technical Program Management system in the Engineering group.
* Collaborated with executives to build out an on-going Product road map.
* Designed the Release process and cadence, working with the QA, Social Communication, and Documentation teams to establish best practices.
* Partnered with Lead Engineers to synthesize Technical Program Managers into the development work flow.
Head Of Program Management and Engineering at Presence Labs
Greater Seattle Area
Presence Labs was a startup focused on bleeding edge VR products.
* Co-founder focused on hiring and developing a cutting edge Engineering team.
* Collaborated with executive leadership and cross-functional internal teams to define product vision and development strategy.
* Shipped applications on mobile and desktop VR platforms including GearVR, Daydream, and Rift.
* Drove process decision-making and collaborated on architecture of .NET modular client framework.
* Hired and guided an innovative, high performing engineering team consisting of senior and junior engineers.
* Established an agile-based, iterative development process that provided transparency to product stakeholders and increased product life-cycle efficiency.
* Setup and maintained build process and delivery systems using Heroku, Team Builder, and GitLab.
* Managed AWS back-end to ensure financial goals were met while providing consistent user stability.
Senior Software Engineering Manager at DoubleDown Interactive
Greater Seattle Area
DoubleDown Interactive is a leading provider of casino games for mobile and internet
* Originally hired as a Lead Software Engineer and was promoted to Software Manager 8 months after initial hire.
* Drove coordination of global groups from IGT Beijing, IGT Reno, and San Francisco to incorporate IGT technology into the DDI platform. This resulted in increasing overall DDI revenue to over $200 million in the first year.
* Grew the client engineering team from 5 to 15 engineers, including promoting from within and mentoring new developers, team building and continuous individual improvement.
* Led architecture transition plans from legacy Flash Actionscript into Javascript-based mobile client.
* Managed product backlogs, feature intake and prioritization, stakeholder communication and project execution.
* Wrote product technical specifications and drove the technical product development schedule from design to release.
* Facilitated in release cycle coordination across internal teams and communicated with product and marketing teams to ensure their schedules were ready.
Director of Engineering at Spiral9, Inc.
Greater Seattle Area
Spiral 9 was a software design and development company specializing in UX on new devices such as interactive TV and connected set-top boxes.
* Invited by former manager from Smashing Ideas to join his new company, Spiral 9.
* Architect on software design of projects including Adobe AIR for TV SDK, Cisco "Future of Video" proof-of-concepts and sales tools.
* Hired and mentored a team of 5-9 people including senior and junior engineers.
* Developed in-house standards for the company, lead technical design meetings, and performed code reviews.
* Wrote technical and functional specifications for projects for clients and internal team.
Software Enginner, Platforms and Technologies Group at Smashing Ideas, Inc
Greater Seattle Area
Smashing Ideas is a product, service, and digital innovation partner for Fortune 500 companies.
* Lead engineer for mobile applications on devices such as iRiver, and early Nokia phones.
* Lead engineer for web applications and games for companies such as T-Mobile, Disney, Nickelodeon, MTV, Postopia, and Nintendo.
* Collaborated with design team to ensure technical solutions aligned with creative vision.
* Worked directly with clients such as T-Mobile and Disney to understand their business needs and translate those into working solutions.
Lead Game Developer at Hulabee Entertainment
Greater Seattle Area
Hulabee Entertainment was a game company creating games that focused on teaching kids to think.
* Collaborated with art and writing team to design and develop games with new and established brand characters.
* Coordinated with producers on deliverables to ensure deadlines were met.
* Assisted junior programmers with their onboarding process and was available to them as a resource during development
* Collaborated with art and writing team to design new content and characters.