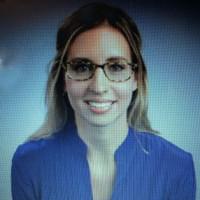 Senior Client Executive at Origami Risk
Location:
United States
| Time zone: Americas
Expertise: My expertise spans multiple disciplines. Working in both technical and non-technical capacities, I've excelled leading teams, managing internal and external client expectations, and delivering high quality, scalable, technical designs and solutions working as a manager, developer, and project manager.
About Me: My career began in marketing but quickly shifted into a technical capacity as content manager of a web site, and subsequently a developer. Furthering my technical skills, I immersed myself in database, security, and API technologies while learning multiple programming languages. In parallel, I was also honing my skills as a project manager and solutions architect working with businesses and government entities.
I have a master's degree in information systems and continue to enjoy working with clients to find solutions utilizing different platforms.
Work Experience
Senior Client Executive at Origami Risk
VP Software Engineering at Blane, Canada Ltd.
Tammy's Portfolio
Award: Young Professionals in IT/Web Design inside front cover feature